'She Came to Me' Sells Out Internationally for Protagonist (EXCLUSIVE)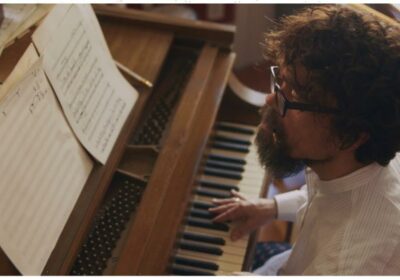 Protagonist Pictures has sold out international on Rebecca Miller's Berlinale opener "She Came to Me."
The Peter Dinklage-led film has sold into Sky for the U.K. and Ireland, Belga for Benelux, Originals Factory for France, Lusomundo for Portugal, Trip Pictures for Spain, M2 Eastern for Europe, Cinesky for Airlines, Aud for South Korea and Shochiku for Japan.
In addition, Universal Pictures Content Group has made a multi-territory deal that spans Germany, Austria, Greece, Cyprus, Italy, Scandinavia, Iceland, Switzerland, Israel, Middle East, South Africa, Turkey, Australia and New Zealand, Latin America, India, Indonesia, Malaysia, Brunei, Vietnam, Philippines, Singapore, Taiwan, Thailand and Asia pay-TV rights.
CAA Media Finance are representing North American rights on the project.
The romantic comedy-drama stars Dinklage as Steven, a moody classical composer struggling with an oppressive writer's block that prevents him from delivering his next opera. Despite endless encouragement from his evangelical therapist wife (Anne Hathaway), it takes a bizarre and slightly traumatic encounter with an eccentric tugboat captain (Marisa Tomei) to snap him out of his creative torpor. But just as Steven makes his long-awaited comeback, his personal life implodes.
"Making a movie like this is actually meaningful for independent cinema — it's meaningful that we got it made," Miller told Variety in an exclusive interview. "Every time that happens, it's a real victory, because it is very difficult … it's hard to get personal films made."
The film debuts an original new song from Bruce Springsteen called "Addicted to Romance," which plays during the movie's end credits. The National's Bryce Dessner composed the score, and Kim Jennings ("The Producers," "Joker") is on board as production designer.
Killer Films' Christine Vachon and Pamela Koffler are producing alongside Miller and Damon Cardasis from Round Films, Len Blavatnik of AI Films and Anne Hathaway.
"We love Rebecca, and the whole team. We know our distribution partners will be as thrilled as we are with what they have achieved," says George Hamilton, chief commercial officer at Protagonist Pictures. "Opening the Berlinale is such an honor and with all the amazing cast in attendance it is a truly fitting premiere for this hilarious, timely and uplifting New York story as well as a wonderful way to celebrate a fully in-person return to Berlin."
Read More About:
Source: Read Full Article