Selena Gomez says her 'cursed' past relationships damaged her self-worth: 'I felt so less than'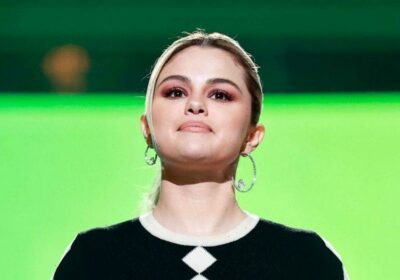 Selena Gomez's third studio album, beauty line and mental health initiative all include the same word: Rare.
Speaking with Vogue Australia for its July cover, the "Lose You to Love Me" singer revealed why the word resonates so strongly with her.
She said it challenged the old, more negative opinion she used to have about herself.
"I think most of my experiences in relationships have been cursed. I've been way too young to be exposed to certain things when I was in relationships," the singer explained.
"I guess I needed to find what was that word for me, because I felt so less than in past relationships, and never really felt equal," she continued.
Gomez said she embraced the word after reading the lyrics to her song "Rare" for the first time; the song is about recognizing self-worth and learning when she had outgrown a relationship.
Editor's Picks
Selena Gomez honors her heritage with release of Spanish-language track 'De Una Vez'
Selena Gomez launches mental health initiative by sharing letter describing her past struggles
Selena Gomez shares message to 2020 graduates from immigrant families
"I just said, 'This is what I want to feel about myself.' So it wasn't even necessarily like, 'Oh, I feel that way, let me sing it.' It was almost like, 'Actually, I need to feel that way about myself,'" she reflected.
Gomez also revealed what plans she has in store for the future and told the magazine she looks forward to seeing them put into motion.
"I think my life has been dominated by music. And I don't mind it whatsoever, I'm so grateful. I'll always probably make music, even if it's just for me," she said. "What I do have goals for is to be in the acting space a bit more, and continue to work hard on my cosmetics brand, because I want it to be a safe place."
Source: Read Full Article