'School of Rock' child star says role resulted in addiction, bullying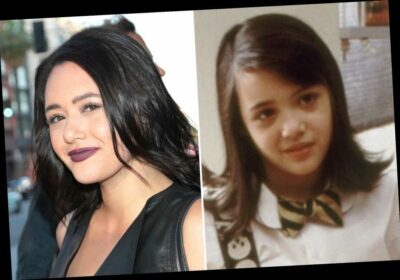 More On:
child stars

'Matilda' star Mara Wilson blames Hollywood for 'destroying' Britney Spears

Boy with rare skin condition becomes 'supermodel' — and it runs in his family

Justin Bieber's 'Lonely' video exposes 'sick' child star experience

Murdered child star haunts LA home 30 years later, owners say

The cost of growing up in a spotlight is high — and so is the price of briefly finding child stardom only to become convinced it's a peak that will never come again.
Following the February release of "Framing Britney Spears," child stars from Mara Wilson to Tavi Gevinson have spoken up about their struggles with celebrity and the illusion of power it brought to them as young women. Now, "School of Rock" actor Rivkah Reyes has opened up to The Post about the hardships of early success, from addiction to bullying.
Reyes, who at 10 years old played the part of bass player Katie in the 2003 Jack Black film, told The Post they feel their story is "kind of parallel with Britney's."
The actor, who uses the gender-neutral pronouns they/them, said that like Britney, they've "felt unsafe existing" because of obsessive fans — including one man who tried to take photos of them in sixth grade while they were at school. Reyes was sexualized as a minor, with grown men commenting about how they couldn't "wait 'til she's 18" on message boards when Reyes was barely double digits in age, they said.
Also like Spears, Reyes' fame resulted in them being bullied as a child, but not by the media or their Hollywood colleagues. It was Reyes' schoolmates who turned the "School of Rock" experience into a painful accomplishment to live with off-set.
"Especially after production wrapped, when I first came back to school, people were really nice or really mean. There was no middle ground," they said. "I was literally followed around the school with people chanting 'School of Rock.' "
They became convinced they'd never be anything but "the girl from 'School of Rock,'" but that if they could just score a bigger role, the bullying would stop, and their troubles would disappear. Then "they'll stop calling you Katie," Reyes told themself.
Reyes became "a raging addict," using food, drugs, sex, alcohol and self-harm to get through a dark period from age 14 to 24. "I spent over a decade terrified that I'd peaked at 10 years old," they wrote in a Medium essay about their experience.
Through it all, though, Reyes never regretted their involvement in "School of Rock."
"It was nothing but love and support," Reyes said of the experience. "I have never lost gratitude for that, or wish that I wasn't part of it."
View Slideshow
Source: Read Full Article