Publicists Hold Urgent Meeting With SAG-AFTRA to Discuss Financial Woes as Actors Stop Doing Press (EXCLUSIVE)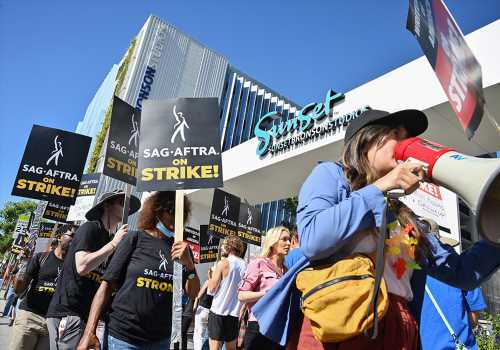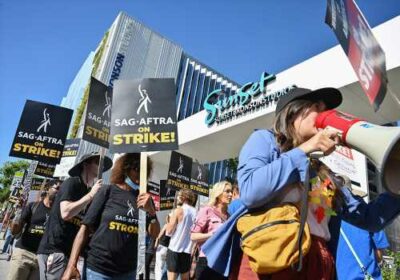 More than 350 publicists representing the biggest stars in Hollywood grilled SAG-AFTRA leadership on Tuesday about the ongoing strike, numerous participants told Variety. The wide-ranging Zoom Q&A covered topics including the upcoming fall film festivals and more existential matters — like, how are small talent PR firms expected to survive when clients are forbidden to do press?
The call, which was scheduled last week, comes at a sobering time for publicists confronting the financial realities both the SAG-AFTRA and Writers Guild of America strikes have presented. The PR landscape has been populated by boutique players in recent years, all of which struggled through COVID-19 closures even with government assistance (which is certainly not available in the case of the strikes).
Duncan Crabtree-Ireland, chief negotiator for SAG-AFTRA, took queries from a moderator as the publicists silently looked on, one attendee noted. Crabtree-Ireland spent the majority of the call explaining waivers that have been granted to select independent films and TV series, which allows production to continue or, possibly, stars to promote those projects during the strike.
First and foremost, Crabtree-Ireland was insistent that the publicists not refer to these deals as waivers but as "interim agreements." There are "hundreds and hundreds" of applications for these temporary reprieves, he said. None have been issued yet for talent specifically looking to hit red carpets and interview studios at the upcoming Venice, Toronto or Telluride film festivals. There could be exceptions for actors receiving prestige awards like lifetime achievements, which would not focus solely on a specific project the union would consider "struck." Crabtree-Ireland said conversations were ongoing with TIFF, but he was not aware of any current talks with Venice.
After a merry-go-round of similar questions, things took a turn when one publicist asked Crabtree-Ireland about the damaging financial impact the strike would have on the personal publicity sector.
"We feel sorry for that impact … but we're on strike," Crabtree-Ireland responded. "We're on strike because our members are fighting for their professional lives … but there will be collateral damage."
After receiving a similar question, he told the publicists to take it up with the producers his union is battling with for a better contract. "I would say AMPTA bears the responsibility," said Crabtree-Ireland.
Many indie PR companies count on retainer fees from actors as their sole source of revenue. Larger firms like R&CPMK, Sunshine Sachs Morgan & Lylis and ID have broadly diversified businesses, including sports, music and brand representation. This type of shop requires a different kind of experience and business acumen, a scale that often isn't achieved overnight. There are exceptions. The upstart Lede Company, which represents stars like Charlize Theron and Lady Gaga, recently acquired the Paris-based fashion leaning agency OBCM. Other firms focus on corporate communications, working across production, finance and creative enterprise, like Principal Communications Group.
Read More About:
Source: Read Full Article