'Property Brothers' Star Drew Scott, Wife Linda Phan Expecting First Child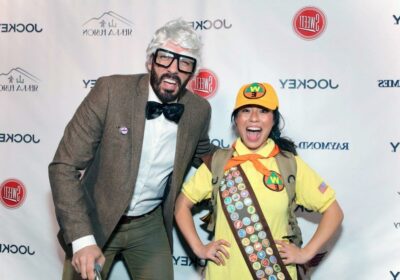 Congratulations are in order for Property Brothers star Drew Scott. The reality star and occasional actor is expecting his first child with his wife, architect-turned-assistant Linda Phan. The couple made the announcement on social media earlier today.
The 'Property Brothers' star didn't give many details about his wife's pregnancy
On December 21, the Property Brothers star took to social media to announce that Phan was expecting. However, he didn't give away too many details about the pregnancy. He didn't mention how far along she was in her pregnancy. He also didn't mention the sex of the baby. However, he strongly implied that the news was relatively recent.
"Guess we're doing weekly bathroom selfies now," he wrote on Twitter. "It has been an adventure to get here and we feel so appreciative of everyone who has supported us throughout this exciting time in our lives. L&D."
The Property Brothers star subsequently shared the news on his Instagram page, as well.
Scott & Phan initially said they didn't want children right away
The couple, who wed in 2018, initially said that they didn't want children right away.
"You know, right now, there are no plans for having kids immediately. But we definitely want to have kids," the Property Brothers star said to Us Weekly. "That's why we did the renovation on our place, as well, to make sure it's a great home that our family can grow into so."
Fans of the show know that the couple renovated their home in Los Angeles, CA, during a special series called Drew's Honeymoon House. It was part of the series called Property Brothers At Home. The previous installment focused on the renovation of the twins' Las Vegas home, which has since been sold.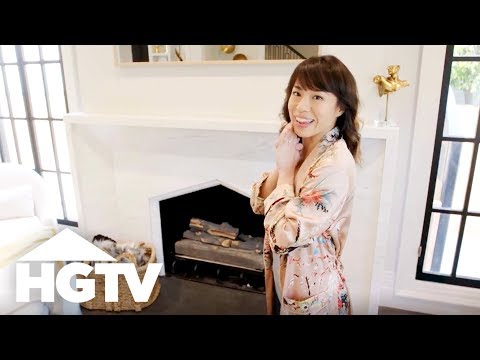 But they converted their 'craft room' into a nursery
Shortly after making that statement, however, the Property Brothers star changed his tune. In a follow-up interview with Us Weekly, he said that he and his wife wanted "17 kids." Presumably, it was an ill-advised joke about 17 Kids & Counting, the show which kicked off the questionable careers of the Duggar family. (And we all are seeing how well that's turning out.)
Ill-advised jokes aside, Scott also said that he'd be happy with just one child. "I think most parents do that," he said to the outlet. "They're like, 'Let's have 10.' And then they're like, 'One's good.' However many we have, we've spent a lot of time building a home that will show them a lot of love."
The couple also said that they were converting Phan's beloved "craft room" — which was featured on Drew's Honeymoon House — into a nursery if and when a baby ultimately arrived. It sounds like Scott finally has a renovation project to work on (and, of course, another show to peddle to HGTV)! Congratulations are in order, again, to the Property Brothers star and his wife. Many happy returns!
Source: Read Full Article