Prince William's 'Awkward' Reaction Alongside Meghan Markle and Prince Harry Showed Signs of Family Feud Long Before the Sussexes' Exit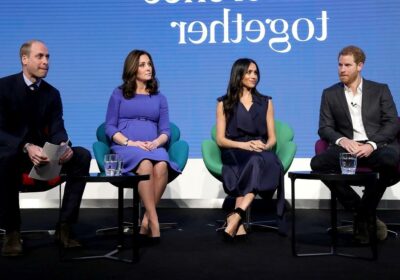 It wasn't all that long ago that Prince William, Kate Middleton, Prince Harry, and Meghan Markle were dubbed the "Fab Four" and were thought to bring young and fresh perspectives to the monarchy by working together. But on Jan. 8, 2020, that all changed when the Duke and Duchess of Sussex announced that they were stepping down as senior royals. Reports of tension and a strained relationship between William and Harry had been swirling for a while before the latter actually confirmed it.
According to a royal commentator, there was a family feud brewing long before that and William's "awkward" reaction alongside his brother and Meghan gave that away. Here's the sign the expert says we all missed.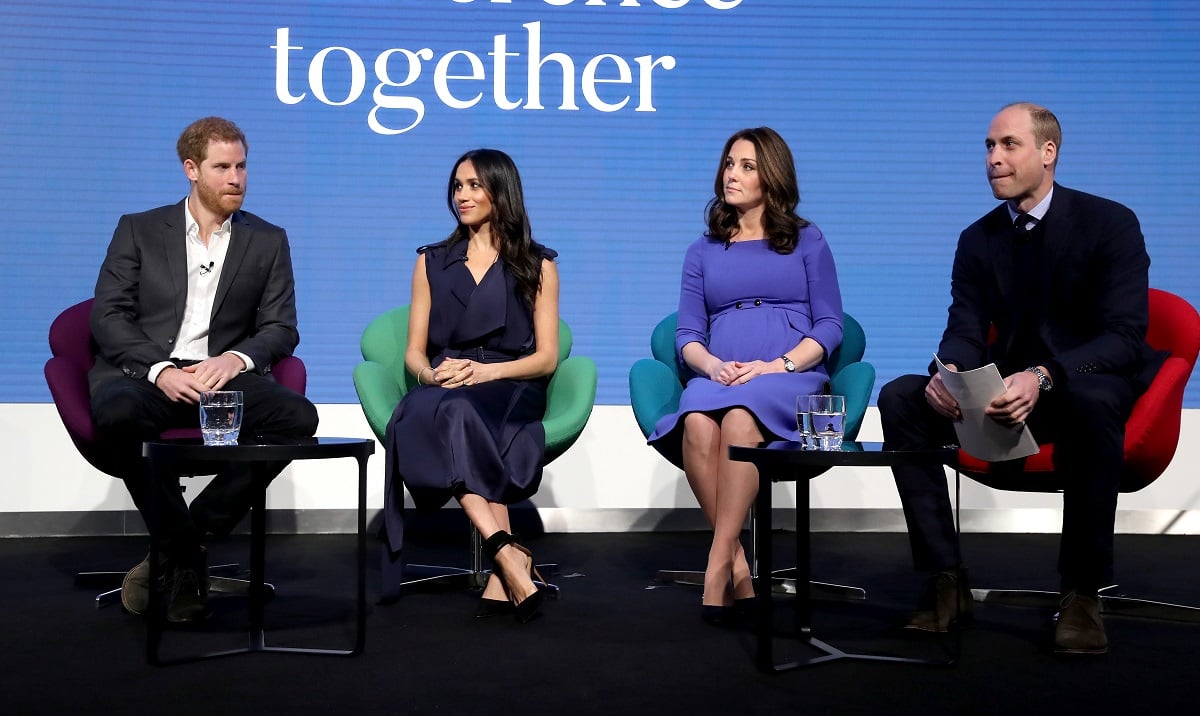 Royal expert says Prince William's 'awkward' reaction was a sign of tension
Prince Harry spoke about the royal rift with his brother during the documentary special Harry & Meghan: An African Journey, and in the Sussexes' primetime special with Oprah Winfrey. During the latter, the duke described his and William's relationship as "space" and said perhaps time could heal it.
But looking back now, Vanity Fair royal editor Katie Nicholl said that there was a sign indicating things weren't great between the Fab Four back in 2018. When speaking at the Royal Foundation Forum, which was the first official joint outing for William, Harry, Meghan, and Kate they were asked whether they have "disagreements" when they "work together" to which the Duke of Cambridge responded by giving an "awkward" laugh.
On the program Funniest Royal Cock-ups, Nicholl claimed that was a hint that there were tensions behind the scenes.
Commentators say there was a 'major family feud'
On the podcast Royally US, hosts Christina Garibaldi and Christine Ross discussed Nicholl's comments and gave their thoughts.
Garibaldi quoted Nicholl saying that "Prince William's awkward laugh as the foursome were quizzed on the reported fallout was a key indicator that something was definitely wrong. William's slightly awkward laugh gives it all away."
Garibaldi then opined: "Of course, knowing what we know now about what, at the time, was really going on behind the scenes, this is no family banter. They are sort of digging at each other. There was a major family feud."
After watching a clip of the royals' outing that day, Garibaldi said: "If you really look into it, I guess, you could maybe see hints of tension between the four of them."
Ross chimed in recalling: "I remember this event and at the time we were all excited to see the four of them together. You know, you go back and look at it and you're like oh, you can sort of see like awkwardness and tension that maybe we didn't notice at the time. But looking back, you can see those signs."
Prince Harry and Meghan met with some royals ahead of Invictus Games but not William or Kate
Prior to arriving at The Hague for the Invictus Games in April 2022, the Duke and Duchess of Sussex traveled to the U.K. and met some members of the royal family.
According to Daily Mail, the couple met with Prince Charles and Camilla first, but that visit only lasted 15 minutes and was described as "edgy." A palace source told the publication that the duke and duchess's next meeting with Queen Elizabeth II was more relaxed than tense. The couple did not see the Duke and Duchess of Cambridge while in England as they were in France over their children's spring break.
These visits were the first time Meghan has seen Harry's family in person in more than two years.
Source: Read Full Article