Paul Allen's Former 120-Acre Enchanted Hills Home Sells For $65 Million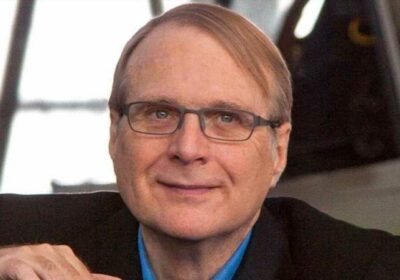 Microsoft co-founder Paul Allen's former Enchanted Hills estate officially has a new owner, as it's been sold for $65 million.
According to The Hollywood Reporter, Allen's family received significantly less for the property than they were anticipating when it was first put it on the market in 2018 for $160 million.
RELATED: Lady Gaga May Be Looking For New Property After Selling Hollywood Hills Home
Allen originally purchased the property in 1997 for a cool $20 million, though he quickly tore down the existing Spanish-style home in hopes of replacing it with a more modern structure. But the billionaire never had a chance to finish the construction project, as he passed away from cancer in 2018.
The Enchanted Hills estate was quickly put on the market following his death. But when it didn't sell in its first year, Allen's estate slashes the price by $40 million in 2019 for a new asking price of $110 million.
Despite the reduction in price, Allen's family still faced difficulty offboarding the property. Most recently, the estate was listed again for $95 million, thought it eventually sold for $30 million less than the final asking price. The identity of the new buyer hasn't been revealed to the public.
It's unclear what plans the new buyer has for the estate, but there's plenty of room to develop. The Beverly Hills property consists of 120-actres of land and is located at 2001 Benedict Canyon Drive. The development currently includes five separate lots, one of which is a 4-acre plot designated for the main estate.
The property's listing suggests that the new owners can build several guest houses and various amenities, like an entertainment complex, wintery, equestrian barn, gym, and spa.
Despite not finishing his renovation project, Allen did leave the property with a new one-mile private street, various infrastructure needed for utilities, and two guard entrances. In addition, the entire property features glorious views of the nearby city, ocean, and other natural beauty.
The Enchanted Hills estate has a long history of famous owners. It was originally built in the 1920s by Wallace Neff for Oscar-winning screenwriter Frances Mario and silent film star Fred Thomson. Throughout the years, the property was also owned by oil baron William Barnes, inventor Paul Kollsman, and finally business magnate Paul Allen.
Enchanted Hills almost had another famous (and very wealthy) owner – Jeff Bezos. In February 2020, it was reported the Amazon founder had bought the property for $90 million through an umbrella company as an investment.
However, by March of the same year, the Los Angeles Times reported that the deal had fallen through for unknown reasons.
Sources: Hollywood Reporter, Los Angeles Times,
Source: Read Full Article