Parents of 22-Year-Old Murdered After Night Out at Dave & Buster's Share Horrifying Truth About Daughter's Death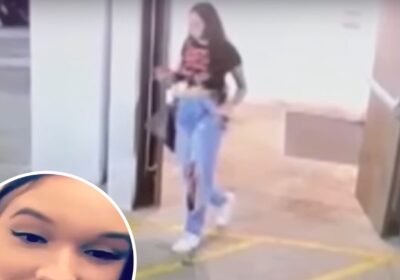 Mercedes Vega was found dead in the backseat of her burning car in April. No arrests have been made in the murder of the 22-year-old.
The parents of a 22-year-old woman found dead after a night out at Dave & Buster's are speaking out about her death.
Mercedes Vega, a club dancer from Tempe, Arizona, was found dead in a burning car hours after she left her apartment to meet friends at Dave & Buster's in April.
Now, her parents, Tom Pillsbury and Erika Pillsbury, are speaking out about the last moments of their daughter's life and the torture she endured.
Sitting down with local Arizona station KTVK/KPHO, Tom and Erika commented on surveillance video that showed Mercedes looking at her phone as she entered her apartment parking garage on April 16 for a night out with friends.
Unable to render YouTube Video.
What was supposed to be a fun evening, took a turn when Mercedes did not return home, with the Maricopa County Sheriff's Office receiving a call after 1:00 a.m. on April 17 in response to a car fire on I-10 near Tonopah. It was there they discovered Mercedes dead in the back seat of the vehicle.
Six months after Mercedes' death, her parents now say the autopsy results indicate that their daughter "suffered and was tortured," and died of smoke inhalation while being burned alive.
The autopsy also reportedly revealed that Mercedes had bleach in her throat, blunt force trauma to the head and a gunshot wound to the arm.
What's more, her parents said, is that whoever did this to their daughter has yet to be arrested.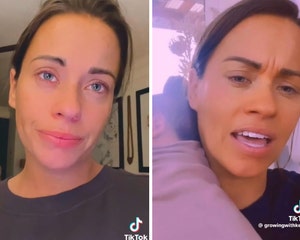 TikTok Star Kelsey Pumel Slams Ex After His Murder: 'My Daughter Deserved Better'
"To do what you would do to someone, you really have no soul," Tom told KTVK/KPHO. "It's eating us alive."
Erika, meanwhile, said the evidence is clear that Mercedes was unaware of what was to come, simply dressed for a night out at the time of her death. She does believe, however, that her daughter was "tortured," telling the outlet, "someone was forcing her or trying to force her to do something that she said no."
"I know she died fighting," she added.
The Maricopa County Sheriff's Office continues to investigate Mercedes' death and look for suspects.
Source: Read Full Article