Nick Cannon's Huge Child Support Bill Increases After Baby No. 12's Birth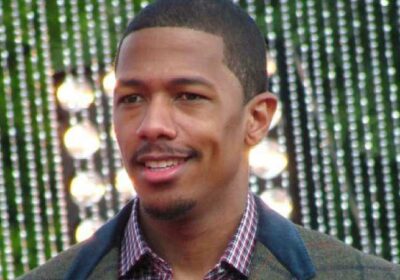 Nick Cannon is officially a father-of-12! The comedian has welcomed another child after model Alyssa Scott delivered a baby girl.
Posting to Instagram, the couple revealed their daughter, Halo, was born on December 14th, a year after their first child, son Zen, passed away from a brain tumor at only 5 months old.
RELATED: Engaged? Cher Receives Massive Diamond From AE Edwards
"December 14, 2022. Our lives are forever changed," Alyssa captioned a post. "Zen is in every breath I take. I know his spirit was with us in the room that morning. I know he is watching down on us. He shows me signs every day. I will hold onto this memory forever."
"I will remember the sound of Nick's voice saying 'it's a girl' and the look of everything we've been through flash across his face," she continued. "I will remember the sound of her crying out with her first breath and feeling her heartbeat against mine."
Alyssa added, "My sweet girl, I got my surprise!! We love you Halo Marie Cannon!"
The model included a video from Alyssa's pregnancy and their daughter's birth.
Nick has recently become infamous for his very large family. The majority of his 12 children were welcomed in the last several years. But this means the television host has a big bill to pay when it comes to child support.
A post shared by Alyssa (@itsalyssaemm)
The Sun previously released a report claiming Nick pays $3 million for brood, which the actor went on to deny, saying he actually pays much more annually for his kids.
"I definitely spend a lot more than [$3 million] on my children annually," he said in November 2022. "I don't plan to ever have to participate in the governmental system of child."
However, with one more child now added to the mix, it's reasonable to assume Nick will have to pay even more.
The same can be said if he continues to grow his family further. Nick has previously taken a vow of abstinence (that only lasted a few months), and has debated getting a vasectomy. He's also expressed guilt for not having enough time to spend with each of his kids.
A post shared by Alyssa (@itsalyssaemm)
However, the television host hasn't confirmed whether he's done growing his family. In addition to his daughter with Alyssa Scott, Nick has welcomed babies with Abby De La Rosa and Brie Tiesi this year alone.
If history repeats itself, it's likely that Nick will continue to expand his family in the new year. And if so, he'll probably be facing a much higher child support bill within no time.
Sources: PEOPLE, Us Weekly,
Source: Read Full Article