Nick Cannon, Father to 12 Children, Reacts to Being 'Villainized' with 'Deadbeat Dad Title'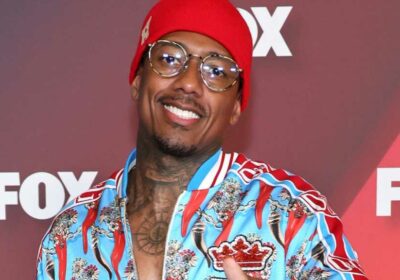 Cannon also spills on what went wrong with Mariah — comparing the situation to Trump and Putin having to live in the same house — before sharing whether he's still romantic with any of his kids' mothers.
Nick Cannon opened up about the intricacies of raising 12 children with six different women, while reacting to the public's perception of his very unique living situation.
Speaking with the Los Angeles Times over the weekend, Cannon, 42, said he has been "villainized" for having so many kids. "I hear all the time: 'You can't be present for all those children.' So therefore I get this deadbeat dad title," he told the publication — acknowledging the "narrative" around him at the moment is, "He has a bunch of kids."
"But I'm really at a place now where I don't care what people know. I'd rather just operate," he added. "It's more about really being a good person instead of telling people you're a good person."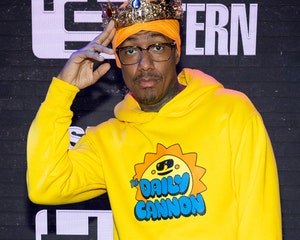 Everything Nick Cannon's Baby Mamas Have Said About Each Other
Breaking down how he navigates being a dad to so many kids, he explained he has a calendar for each of them which includes their school and extracurricular activity schedules … and spends the most time with his children by acting as their driver. He told the outlet he'll usually spend the night at the home of whichever kid he drops off last … and has clothes at all their homes in case he stops by.
"A lot of times it's whichever of them has called me that day, to be honest," he added of where he decides to sleep, "I am such a creature of habit. I like who like me." Cannon also said that the women are "so busy, nobody's looking to have sex with me" anymore — adding, "everybody's focus is on the children."
While he said he does feel guilt over being spread so thin, he added that it's something he addresses in therapy often and copes with by being as present a parent as possible when with his children. "It's not about what I do for you or what I say to you, it's about how you feel when I'm with you," he added, "If you feel loved when you see your dad, that's what's gonna resonate."
Nick Cannon Celebrates Red Table Talk Cancelation, Calls Show 'Toxic Table'
The "Wild 'N Out" host shares 11-year-old twins Moroccan and Monroe with ex-wife Mariah Carey. Cannon is also dad to sons Golden and Rise Messiah, as well as daughter Powerful Queen with Brittany Bell, son Legendary with Bre Tiesi, daughter Onyx with LaNisha Cole and three children — daughter Beautiful and twin boys Zion and Zillion — with Abby De La Rosa.
Cannon most recently welcomed his 12th child, daughter Halo Marie, with Alyssa Scott in December. He and the model were also parents to son Zen, who passed away at five months from a brain tumor in 2021.
Of the women he shares children with, Cannon said they all knew he wasn't looking for traditional relationships when they got involved with him. Though he was once married to Mariah Carey, it seems marriage isn't in the cards for Nick in the future — telling the publication that as someone who "made his bones, you're not looking to give half of what you built to someone you don't even know."
And, speaking of Mariah, Cannon gave some insight into why he believed the relationship between them just didn't work out.
"Imagine if, like, Trump and Putin had to live in the same house," he explained. "It wasn't even about her and I — we've always been good. It was more about us understanding that instead of making it about our relationship and what I want or what you want, we should just do what's best for the children."
Check out the full profile over at the Los Angeles Times.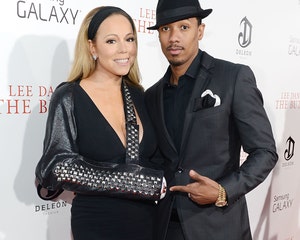 Nick Cannon Responds to Claim He 'Fumbled' Marriage to Mariah Carey
Source: Read Full Article