My weekly horoscope: Weekly guide to what stars have in store for YOU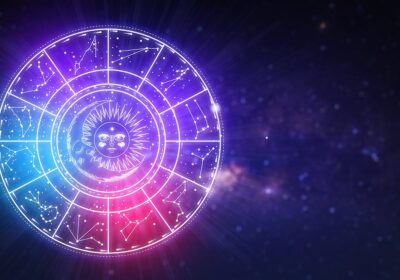 My weekly horoscope: Weekly guide to what the stars have in store for YOU: November 6 – November 12, 2023
Surprise! This week's outlook has a firework theme.
As Mercury opposes Uranus and enters Sagittarius, even carefully chosen words can trigger intense emotions.
By sensitively displaying feelings, we share pleasure.
Read more horoscopes from MailOnline.   
ARIES 
Oscar reminds us that as mercury opposes Uranus and enters Sagittarius, even carefully chosen words can trigger intense emotions
March 21 – April 20
Watch out! Good things are coming your way. Stay alert and be aware. 
Why do you need to be careful when your week's due to go well. Well… you know what you're like! 
You're not always good at knowing when enough is enough. You're great at launching into projects (but not so good at finishing them off). You get carried away. You dare to dream big dreams. 
That's my job done! Your job, is to go ahead and enjoy yourself. As long as you're willing to accept a compromise, with good grace, this week, having fun should be easy. 
You've got lots to look forward to. The inspiration you need is in your in-depth forecasts at cainer.com 
TAURUS 
April 21 – May 21
You might be the owner of a grand piano, but that doesn't mean you can play it. You can have a shed filled with tools, but that doesn't mean you can create your own kitchen. 
In one area of your life, you've got most of what you need for success. What you're missing is more mental than physical. It's a piece of information.
Plus it's something you can't do by yourself. What's preventing you from getting the support you need? If it's your reluctance to ask for help, it's time to swallow your pride. What you need, this week, you can find. 
Knowledge is power. Find out how to take full advantage of your astrological assets at cainer.com 
GEMINI 
May 22 – June 22
Have you noticed that most people's response to a question (even if they don't know the answer) is to reply with an opinion. 
We find it hard to express the fact that we 'don't know'. It would be better if we responded in ways that revealed our doubt. 'In my opinion'. Or 'in my experience' might be helpful. But we confidently assert our views in a manner that suggests the recipient would be silly to argue. 
Have you been told something ridiculous? As your ruler, links with Uranus, and changes signs, it brings a spark of genius. Nurture it. 
What's in the sky for you? Helpful planetary alignments! For good news, see your in-depth forecasts at cainer.com 
CANCER 
June 23 – July 23
One of the key important differences between humans and androids is that people are never satisfied. We get caught up in unreasonable lusts and passions. 
And we're also particularly strong on futile fear. Machines don't worry about how good they are. Even our four-footed friends don't return home after a walk, and worry they chased the wrong rabbit down the wrong hole! 
You seem to be suffering an attack of human conditioning. But this week brings the antidote. It's an inbuilt remedy you have in plentiful supply. It's called wisdom. 
Make the most of your opportunities. Your in-depth forecast have inspiring news at cainer.com 
Success is about attitude and timing (the moon is pictured) 
LEO 
July 24 – August 23
There's a shortage of acceptance in our world. We're too quick to judge. There are no excuses. We should all know better. 
There's a lack of patience too. We spend too much of our time racing round, trying to catch up with ourselves. We need to learn to retrain and learn some restraint… ASAP! 
Watch out this week, for ideas that seem to make sense when you hear them, (but which turn out to be nonsensical the more you think about them). And rather than judging other people's actions, make sure that whatever you do, it's heartfelt. 
Transform your life! To move forwards in a positive direction, there's good news when you visit cainer.com 
VIRGO 
August 24 – September 23
What's your opinion? Is it love that makes the world go round? Or money? Some people think that we only exist because we think we exist – and that if we didn't believe we existed, we'd disappear! 
With so many (sometimes strange) ideas floating round, it's hard to know what to think. This week, as your ruler, Mercury, links with sparky Uranus, and changes signs, you'll find yourself reevaluating some of your old ideas and beliefs.
 In the process, you'll also discover that far more is possible than you once dared to think. 
For advice to guide you through the twists and turns ahead, see your in-depth forecasts at cainer.com 
LIBRA 
September 24 – October 23
It's no longer your birthday season, so instead I'd like to wish you a 'happy everything'! Although there are, some things It might be hard to feel joyful about, some of your current concerns can surely be postponed? 
Sometimes, when we put something to the back of the cupboard, we don't need to move it to the front again. Out of sight becomes out of mind… where it can stay. This won't happen with every difficulty you encounter this week. But if you make the effort to put something tricky aside, you'll see this principle in action. 
How can you stay focused and happy? Your in-depth forecasts hold the advice you need. cainer.com 
SCORPIO 
October 24 – November 22
Is it possible to know, with certainty, whether someone's telling the truth? Even people who claim to be mind-readers only pick up occasional (spooky) details. 
If we want to hide our innermost feelings, we just have to learn how to disguise them. If it feels like someone's withholding information from you, you're probably right. With Mercury leaving your sign this week, if you want them to disclose their secrets, start by disclosing some facts about you they don't know. 
It will build trust. And that will lead to a valuable discovery. For excellent advice to guide you through the twists and turns ahead. cainer.com 
SAGITTARIUS 
November 23 – December 21
Some people come into our lives and stay there. Other folk arrive and depart. Whether it's a pair of jeans or a favourite mug, our possessions follow a similar principal. 
Here one day, and gone the next. We have to learn to be philosophical; and hang on to what we can (for as long as we can). And when things go, let them go with grace. Sometimes, when we're least expecting it, we find ourselves revisiting aspects of our past. Or we realise that part of our past is revisiting us. 
This week brings an unexpected reunion. It's good news. There's no need to worry. All you need is some guidance. Your in-depth forecasts can help at cainer.com 
CAPRICORN 
December 22 – January 20
Other people, who find themselves facing a similar set of circumstances, might take one look at the obstacles ahead and give up. 
Even you're feeling a bit overwhelmed. But, with your experience, you're proficient enough to be able to turn them into opportunities.
 As Saturn, the ruler of your sign, changes direction, it enables you to deal with any residual messiness. This is your chance to deal with unfinished business and demonstrate your resolve. You might not come out with an award this week. But a reward is in store. 
What does your heart desire and how can you achieve what you really want? See your in-depth forecasts at cainer.com 
AQUARIUS 
January 21 – February 19
Even the troublesome areas of your life are more OK than you think. Sometimes, doubts, problems, and challenges are essential. 
Without them, there'd be no contrast, growth, or drama. And we'd end up creating stress and tension, just to make life more interesting. This week, try seeing what's bothering you as a necessary (but annoying) ingredient in the recipe for fulfilment. 
Then look for a source of goodness, which will counteract the not-so-great. Your current drama could end up with a surprisingly happy outcome. 
Curious to know more? There's always valuable news in your in-depth forecasts at cainer.com 
PISCES 
February 20 – March 20
Your problem, is that when people tell you you've got a problem, you listen! You know you're not perfect. And you're able to listen to constructive criticism. Which is good. 
Your sensitivity is positive too. If someone's goal is selfish, your radar switches on. The aspects you tend to take for granted include your awareness, your approachability and your perceptivity. You don't give yourself enough credit for your gifts. 
As your ancient ruler, Jupiter, links with your modern ruler, Neptune, getting whatever you need this week will be easy! 
Success is about attitude and timing. Your in-depth forecasts show the way to positive change. Visit cainer.com 
Source: Read Full Article