Miley Cyrus & Liam Hemsworth's Wedding Menu Had Very Specific Requirements
We already know where they got married (their living room in Nashville) and when they got married (Dec. 23, 2018), but what was on Miley Cyrus and Liam Hemsworth's wedding menu? Well, it turns out that the bride had two very specific menu requests. And their absence on her special day would have been a total dealbreaker.
Before they tied the knot, Cyrus, 26, just had one small and extremely relatable request for her special day with Hemsworth, 29.
"Literally, vegan chicken and dumplings," Cyrus shared with E! News' Justin Sylvester at the 2019 MusiCares Person of the Year gala honoring her godmother, Dolly Parton.
"That was my only rider," she continued. "I would do anything for dumplings. You could add nothing else. I didn't even need a dress; I was trying to wear leggings and a hoodie. I just wanted dumplings, that's all."
Honestly, can you blame her? Dumplings are delicious. And they're quite frankly so delicious that I, too, would consider opting out of a wedding dress just to have them at my ceremony. Also, I mean, let's face it. Leggings and a hoodie are way more comfortable than a dress.
Luckily, it seems as though Hemsworth delivered on the dumplings because the two are now officially husband and wife. And Cyrus did decide to opt out of the leggings and hoodie look by, instead, sporting a Vivienne Westwood gown, according to E! News.
https://www.instagram.com/p/Br3Ul76hG3s/
In the same interview, Cyrus's mom, Tish Cyrus also chimed in about how their life has barely changed since her daughter tied the knot. "Liam has been a part of our family for so long," she explained. "They've been together since she was 16 years old. So it's like, it's almost like not a lot different, I mean it is a little bit but it's really not because he's just a part of our family for so long that sometimes I actually kinda forget it happened until somebody asks, and then I'm like, 'Oh, yeah, that did happen!'"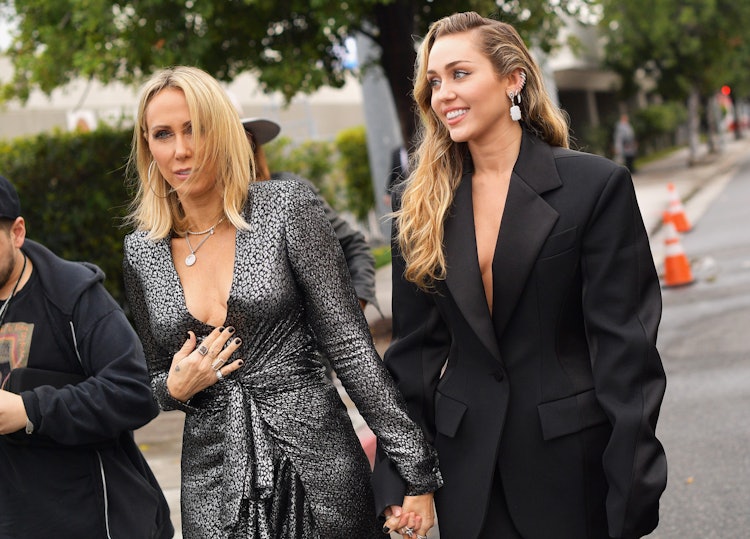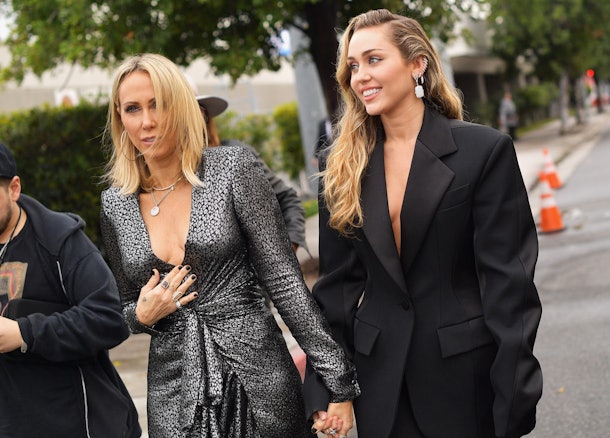 Honestly, that warms my heart so much. Like, yes, they technically just became a real family a little over a month ago… but Hemsworth has already basically been part of the Cyrus squad for the past decade!
Cyrus is committed to the Hemsworth squad, too. She even chose to take his last name, and Hemsworth is totally pumped about it. During an appearance on Live with Kelly and Ryan on Feb. 8, 2019, Hemsworth corrected the hosts when they asked about Miley Cyrus by letting them now that it's "Miley Ray Hemsworth now, actually," at least personally.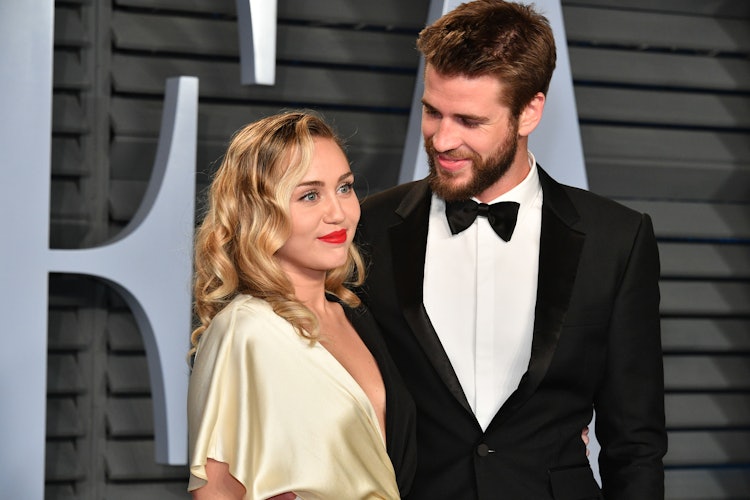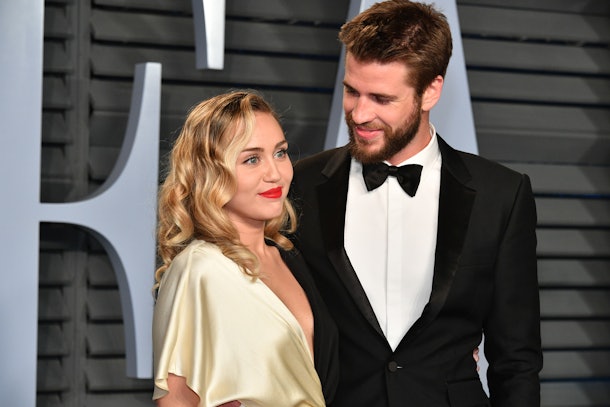 "She will still be obviously known as Miley Cyrus, but she took my name, which is great," he continued. "That was honestly one of the best things about it. I didn't ask her to take my name, but she was like, 'No, of course I'm taking your name.'"
Then, as if he couldn't get any cuter, he held back fake tears and added, "I'm like, 'That's awesome. That's really good.'"
Oh yeah… Cyrus is also now saved in Hemsworth's phone under "Wife."
Check out the entire adorable interview for yourself below:
And don't worry. Hemsworth is still very much attracted to his wife. Even after 10 years of being with her. Don't believe me? Just take a look at the comment he posted on one of Cyrus's Instagram of photos of herself at the MusiCares gala.
In reaction to the super fly picture, her husband wrote, "Good god."
Ah, don't you just love love?
Source: Read Full Article