Meghan Trainor Shares More About Experiencing Pain During Sex Due to Vaginismus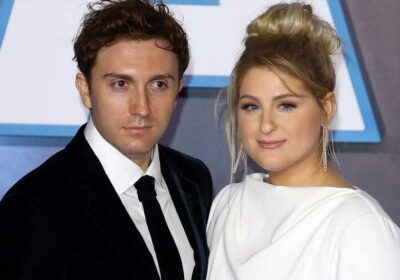 The singer reveals she's set to start physical therapy for her condition — and swears sex with her "very big" husband is "good in the moment" and "not like I'm being tortured the whole time."
Meghan Trainor is continuing to open up about experiencing pain during sex due to a medical condition.
While appearing on Monday's episode of Emily Ratajkowski's "High Low with EmRata" podcast, the 29-year-old singer — who is expecting her second child with husband Daryl Sabara — shared that she and her husband keep one another "very satisfied" despite her vaginismus diagnosis.
Vaginismis is a disorder where the muscles of a woman's vagina tense up uncontrollably during penetrative sex, causing discomfort or pain.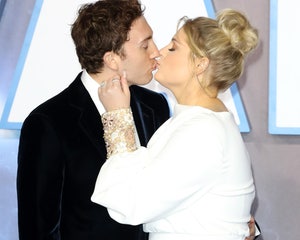 Meghan Trainor Details 'Nightmare' Sex with 'Big Boy' Daryl Sabara: 'My P—-'s Broken'
"I have … vaginismus," Trainor told Ratajkowski. "I've been talking about how tight I am and how my husband is so very big, and I thought that that was our problem 'cause I have so much pain during sex, and after I have to like ice myself sometimes."
"It's good in the moment. It's not like I'm being tortured the whole time, but at the end, I'm like, 'Ouch, like stung,'" she continued, adding that she thinks it's "gonna really hurt."
"And then I go, 'Umph,'" Trainor said, noting that it's "mostly mental."
The "Mother" singer said that she "clench[es]" her muscles, and is set to start physical therapy soon for her condition.
"I clench, and so I have to go to physical therapy soon, and I'm like, 'I guess I'll wait till this is out,'" she quipped. "And then … put like gauges or like rings up in me."
Despite her condition, Trainor stressed that people don't need to worry about her and Sabara's sex life.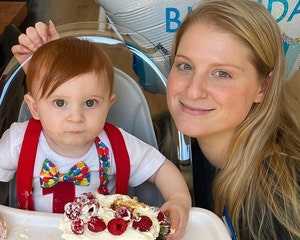 Meghan Trainor Says Nurses Suggested Her Antidepressants Contributed to Why Son Was in NICU
"I'm like, 'I swear it's not you,'" she said. "I'm like, 'I'm in it.' I can have a fine time, you know, with other stuff so I'm very satisfied. And my hubby, I take care of him. He's fine, he's satisfied, but it's…"
Ratajkowski noted that she's "not worried" about Trainor's relationship, to which the Grammy winner replied, "We're great! But it's tough."
Trainor — who shares 2-year-old son Riley with Sabara — previously shared that she couldn't have sex when she was pregnant the first time due to her condition, and she and her husband are abstaining from it during her second pregnancy as well.
However, the "Made You Look" singer said it's not just vaginismus that has her holding back from pregnancy sex.
"[With my first pregnancy], I was scared he was gonna poke it. … You want to get involved, but I don't want to around my big belly," Trainor told Ratajkowski, who is mom to 2-year-old son Sylvester. "And I just couldn't get turned on from that."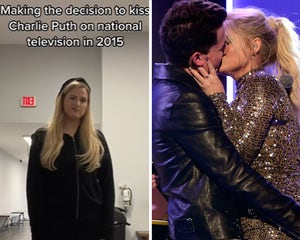 Meghan Trainor Does TikTok Video on That Charlie Puth Kiss Seven Years Later
"I will say, there was a point for me when I was pregnant where I was like, 'There's a third person here.' And they're kicking and moving and whatever," Ratjkowski said, to which Trainor replied, "The kicking! I'm like, 'I could shut it off,' and then it'll kick, kick, kick. Then I'm like, 'Yeah, it's done.'"
The "All About That Bass" singer said she and Sabara "tried" to have sex "at the beginning" of her second pregnancy. Although she noted that it was "better and easier," Trainor said she has a "whole slew of problems" she has to "figure out" because of her vaginismus.
Trainor first revealed her condition and opened up about experiencing "painful" sex during an episode of her "Workin' On It" podcast last month.
"My husband's a big boy. My p—y's broken though, I have p—y anxiety," she exclaimed, prompting guest Trisha Paytas to ask, "Yours is little and his is big?"
"Yes!" Trainor exclaimed. "To the point where I'm like, 'Is it all in?' He's like, 'Just the tip.' And I'm like, 'I can't do anymore!' How do I fix that? Should I stretch?"
The "Dear Future Husband" singer commented that she wished she could "make Daryl smaller with a doctor," going on to say that she "hates" how big he is and adding sex with him can be "painful."
Trainor also said the "aftermath" of sex "sucks," sometimes leaving her telling her other half, "I have to work today and I can't walk."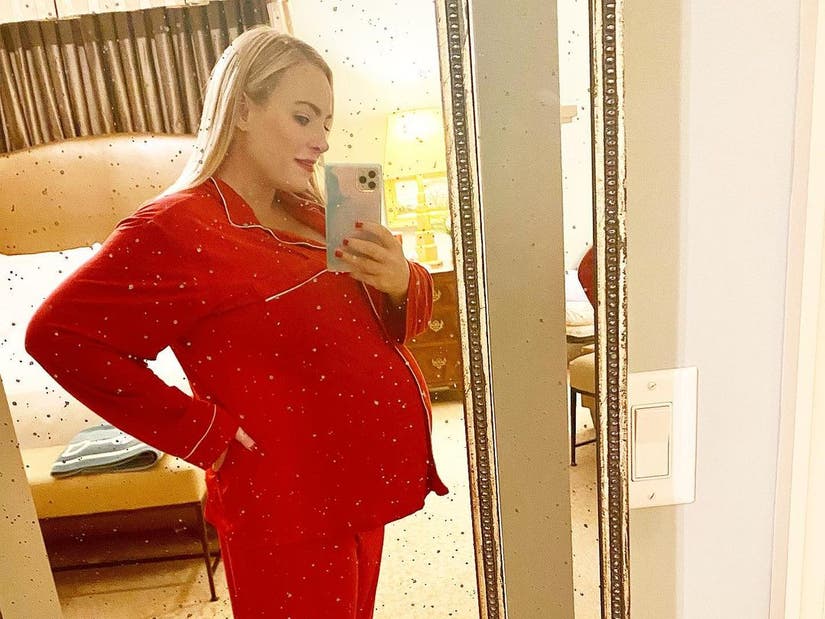 Source: Read Full Article