Meghan Markle's popularity is 'really dreadful' ahead of Coronation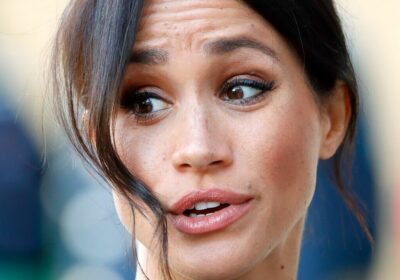 Meghan Markle's popularity is "really dreadful" in the US ahead of Coronation of King Charles III, it has been claimed.
American commentator Megyn Kelly has spoken out about the recent popularity poll of the Royal Family taken ahead of King Charles' Coronation.
The research, conducted by Conservative deputy chairman Lord Ashcroft, has found that Meghan Markle is the second most unpopular royal among Britons with an approval rating of 18 percent, while Prince Harry is the third most unpopular with a 22 percent approval rating.
Prince Andrew is the UK's least-liked royal with a seven percent approval rating while Queen Elizabeth, Prince William and Princess Diana are among Britain's favourite royals.
In an interview with GB News, Megyn Kelly said: "Very clearly in the UK, the people cannot stand them, especially her."
Megyn believes the Sussexes' popularity "went off a cliff" in the United States after their Netflix documentary was released as well as the publication of Harry's memoir 'Spare'
She described Meghan and Harry's approval rating as "really dreadful" and said their popularity in the US was "holding" before they became their "publicity tour".
Megyn said: "Like they were hanging in there in the United States, not the UK and what do they do? They went on their huge media tour and they did their Netflix thing and they did Spare.
"And then what? They went off a cliff. Even here in the United States, everybody said we don't want anything to do with them."
The journalist added that over the last two months, Meghan and Harry's popularity had "peaked up just a tiny bit" in America.
She said: "The latest Newsweek poll shows she went up five points. He went up seven points.
Don't miss…
Harry voted 'most likeable royal' and Meghan polls higher than Charles[LATEST]
Queen said Meghan was 'evil' at drinks reception, source claims[REVEAL ]
Meghan will only go 'crawling back to her dad' for 'one thing'[INSIGHT]
Megyn is referring to a Newsweek survey taken in April, in which 39 percent of Americans said they viewed Prince Harry favourably, while 31 percent said they disliked the Duke of Sussex.
The research showed that 33 percent of Americans liked Meghan, while 39 percent said they viewed her unfavourably.
However, the same results proved that while the Sussexes's popularity was slowly rising, the royal couple's popularity has dropped since December 2022, when the Netflix series 'Harry & Meghan' was released.
Megyn added: "Why did they go up those little bits over the past couple of months? Because they kept their mouth shut. Because they went away.
"What does that tell you? People can't stand them. So her latest attempt to put herself back out there is just going to backfire once again. She's going to go back down. She's going to lose the five points she just won."
Follow our social media accounts here on facebook.com/ExpressUSNews and @expressusnews
Source: Read Full Article