Mace Neufeld, Producer of 'Patriot Games,' 'Beverly Hills Cop III,' Dies at 93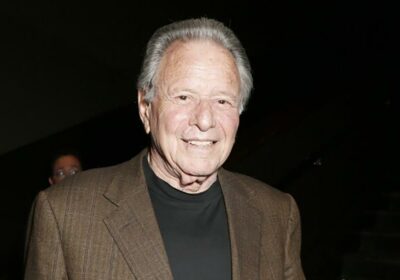 Longtime producer Mace Neufeld died Friday in Beverly Hills, Calif. He was 93.
A representative for Mace Neufeld Productions said he died peacefully in his sleep.
Born in New York City, Neufeld started in the business as a talent agent, managing Don Knotts, Don Adams, Randy Newman and Neil Diamond.
He moved into producing for television in the 1970s, overseeing shows such as "The Captain and Tennille" variety show, "The Kids from C.A.P.E.R." and "Quark."
His first feature film credit came on hit horror film "The Omen" in 1976, and he produced its sequels as well.
Neufeld's production company with Robert Rehme shepherded projects for Paramount including "Patriot Games" and "Clear and President Danger." After Rehme became president of AMPAS, Neufeld went on to produce the Ben Affleck starring "The Sum of All Fears."
His other projects included "Sahara," "Invictus," "Tom Clancy's Jack Ryan" and Denzel Washington starrers "The Equalizer" and "The Equalizer 2."
More to come…
Source: Read Full Article