London TV Screenings Serves Up Biggest Edition Ever With More Than 25 Distributors, 400 Buyers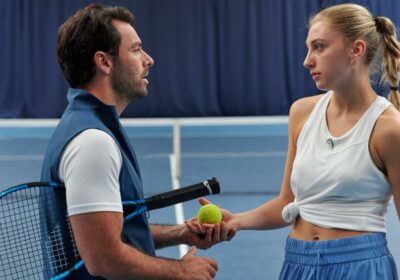 After five years of quietly gathering steam within the international TV community, the 2023 edition of the London TV Screenings is its biggest outing yet.
Running Feb. 27 to March 3, the event features more than 25 distributors and 400 buyers. But how did the confab evolve from a set of casual screenings by rival distributors of the BBC into an event that now rivals MipTV in Cannes?
Its genesis goes back to 1976, when BBC Showcase was created from 25 European buyers gathering in Brighton's Old Ship Hotel to watch episodes of shows such as "Fawlty Towers," and buy such programs for audiences back in their home countries. The showcase then moved to other locations, including Edinburgh and Harrogate, before returning to Brighton, and eventually relocating to Liverpool in 2012.
The number of distributors and rivals to the BBC grew, so they arranged meetings with buyers and partners in London after the Showcase and began to collaborate in order to avoid clashes.
"There were so many people wanting to have meetings that it just evolved into a much more focused opportunity to present to a group of buyers," says Banijay Rights CEO Cathy Payne.
During the pandemic, the screenings became virtual and more formalized as the London TV Screenings (LTS). This year, BBC Showcase announced its move from Liverpool down to London. It will now segue into the LTS, which will include presentations from Banijay Rights, Entertainment One, Fremantle, NBCUniversal, Hat Trick Intl., All3Media Intl. and ITV Studios, with opportunities for smaller companies to share time slots, too.
All3Media Intl. has been running its own upfronts since 2015, says its executive VP of brands and press Rachel Glaister.
"In the last few years, the key London-based distributors have joined to ensure that we 'coincide, not compete' for buyers' time," she says. "During this joining — and the London TV Screenings Week being put firmly on the map by the buyers feeding back how well it worked for them — several of us decided that MipTV, which had been diminished as a global market — became surplus to requirements in terms of exhibiting."
Over the years, says Glaister, "the caliber and volume" of shows, particularly drama outside of the BBC, "has risen, and so has the importance of our event at this time of year." All3Media shows being screened at the Odeon Leicester Square include Company Pictures' "The Long Shadow," Two Brothers' "Boat Story," and "intelligent reality" series "The Traitors" and ID TV's "The Unknown."
Meanwhile, Banijay's highlights at its BAFTA-set screenings include Lenny Henry's "Three Little Birds," Steven Knight's "This Town" and Sarah Phelps' "The Sixth Commandment," about the murder of author Peter Farquhar.
"The first time we screened at LTS was about six years ago. About a year after that was when MipTV was becoming something that we started to reconsider," says Payne.
Trade markets are still important, says Payne, but all companies are now more aware of time and cost efficiencies — and, at the end of the day, LTS is free.
"The nature of our industry has changed. LTS is a little different to Cannes. We focus; we talk a little more behind the scenes on the program with buyers; we don't have press or competitors there. It gives the opportunity for our creatives on select shows to have a more intimate discussion with … potential licensees," says Payne.
Ruth Berry, ITV Studios managing director of global distribution and global entertainment, agrees that it's the "expertly curated events" of LTS that distinguish it from broader markets.
ITV Studios' slate includes World Prods.' provocative drama "Fifteen Love," "Essex County" and "I Kissed a Boy," hosted by Dannii Minogue, and ITV America's "Project Icon," featuring Jason Derulo.
"What we do differently is show our buyers footage of our up-coming productions as early as possible in the commissioning process," says Berry. "We also have our professional hosts Jamie East and A.J. Odudu on stage with talent, writers, creators and producers, offering our buyers a deep dive into each title so they can really get under the skin of what the shows are about, before they are in the can."
Read More About:
Source: Read Full Article