'Locke & Key' Season 3: Release Date, Cast, and Everything We Know So Far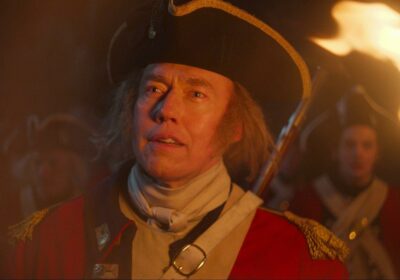 The Locke family's adventures in Keyhouse are far from over. Netflix renewed Locke & Key for Seasons 2 and 3 at the same time, which meant a third installment was already guaranteed long before season 2 hit the streaming service. And now that season 2 has made its mark on Netflix, many fans wonder: when will season 3 arrive? Thankfully, we should only have to wait a few months to see where the story goes next. Here's what we know about Locke & Key Season 3 so far, including its release date, cast, and more.
[Spoiler alert: The following story contains spoilers for Locke & Key Season 2.]
'Locke & Key' Season 3 release date
In a blog post on Nov. 30, Netflix confirmed that Locke & Key Season 3 would have a release date in 2022. Unfortunately, the streaming service did not provide an exact window, so it could arrive at any time in the new year.
The Locke & Key comics adaptation hasn't followed much of a pattern with its releases so far — season 1 launched in April 2020, while season 2 arrived in October 2021. However, fans did seem to enjoy the spooky new season's launch just in time for Halloween, so Netflix might stick with another October date.
It's also worth noting that Locke & Key filmed seasons 2 and 3 back to back. Production on season 3 has already wrapped, so the next batch of episodes shouldn't take more than a few months to finish. A release date in the second half of 2022 seems much more likely than the first.
'Locke & Key' Season 3 cast
There don't seem to be any major cast changes between Locke & Key Seasons 2 and 3.
The series stars Connor Jessup (Tyler Locke), Emilia Jones (Kinsey Locke), Jackson Robert Scott (Bode Locke), and Darby Stanchfield (Nina Locke), with supporting actors including Petrice Jones (Scot), Griffin Gluck (Gabe), Aaron Ashmore (Duncan), Hallea Jones (Eden), Laysla De Oliveira (Dodge), and more. Season 2 also added some new faces, including Brendan Hines (Mr. Bennett), Kevin Durand (Frederick Gideon), and Liyou Abere (Jamie).
The fate of some characters was left up in the air after season 2. The Locke kids' battle with the demon, Dodge, and her alter-ego, Gabe, seemingly ended with both Dodge and Gabe vanishing from Earth. Additionally, the show's next villain, Frederick Gideon, seemingly killed Eden. It's unclear if these characters will appear in the new season.
As Deadline reported, season 3 will see the full-time return of season 1 actor Sherri Saum, who played Ellie Whedon. According to the report, Ellie and her son, Rufus (Coby Bird), will move back to Matheson, where Ellie will be "haunted by her time spent behind the Black Door."
What is season 3 about?
Locke & Key Season 3 will see the Locke family and their friends take on Gideon's wrath — a much worse evil than Dodge. Here's the synopsis, per Netflix's blog:
The Locke family uncovers more magic within Keyhouse, while a new threat — the most dangerous one yet — looms in Matheson with plans of his own for the keys. From Carlton Cuse (Lost, Bates Motel) and Meredith Averill (The Haunting of Hill House), Locke & Key is a coming-of-age mystery about love, loss, and the unshakable bonds that define family. 
Locke & Key Seasons 1 and 2 are now available on Netflix.
Source: Read Full Article