Lisa Rinna's Resignation Email Revealed in RHOBH Season 13 Preview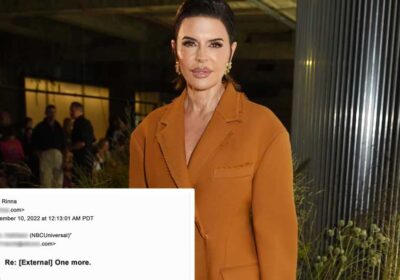 Lisa Rinna, who first joined the series in 2014, exited 'The Real Housewives of Beverly Hills' last year, following a contentious season 12.
Lisa Rinna's official resignation email from The Real Housewives of Beverly Hills has been released.
In a preview clip shared by Bravo ahead of the show's season 13 premiere next week, Rinna's email, which was sent to Bravo's parent company, NBCUniversal, was shown on-screen while cast member Erika Jayne discussed heading into the season without her ally and friend.
Erika, who arrives to a retreat set-up by fellow castmate Dorit Kemsley, solo, seems apprehensive as she enters the venue, following a tumultuous year for the group.
"So, I am walking in like a man on my own island. My friend is gone," Erika says in a confessional, referring to the soap star's exit from the reality TV series.
It's then Rinna's resignation email is flashed across the screen. Dated September 10 2022, the letter reads: "I will not be renewing my contract and I will not be coming back to RHOBH. Thank you so much for 8 years!!!! All the best, Lisa."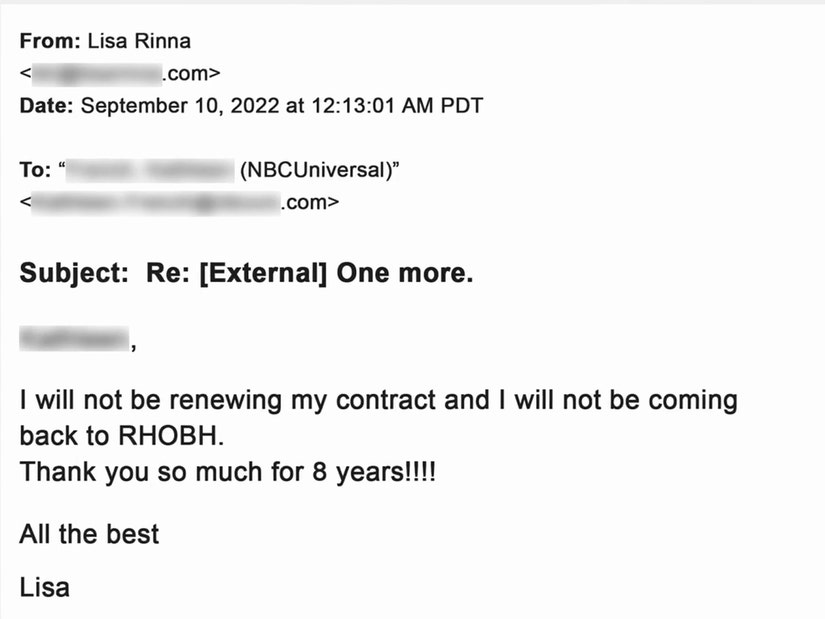 Rinna officially announced that she was leaving the series after eight seasons in January, with many speculating at the time that she was fired following her heated feud with Kathy Hilton in season 12.
Bravo exec, Andy Cohen, touched on Rinna's resignation back in May, in his latest book, The Daddy Diaries: The Year I Grew Up, where he claimed Rinna "immediately regretted" her decision and retracted her resignation.
According to the Watch What Happens Live host, he recommended Rinna "go on pause but absolutely come back."
"Feels like she has a toxic relationship with the show at this point," he wrote. "and taking a breath away could do everyone good."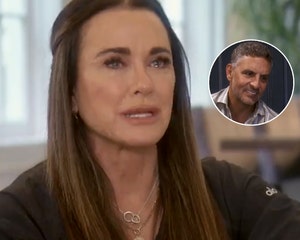 RHOBH Trailer Teases Emotional Family Meeting Amid Kyle Richards-Mauricio Umansky Cheating Rumors
Cohen continued in the book's epilogue, "We mutually agreed with Rinna that she should take a break from the show (this is a real pause)."
A rep for Rinna responded to Cohen's claims and explained that the Days of Our Lives alum was "more than happy to move on" from the show and "does not regret it."
"There was never any discussion with anyone about that concept," the rep told E!. "Her contract ended, and the parties mutually agreed not to engage on a new one. She felt her time on the show had run its course and she was more than happy to move on. And she still does not regret it."
Rinna later explained that her decision to leave the show came after she received death threats following the "volatile" season.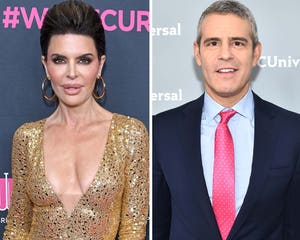 Lisa Rinna Doesn't Agree with Andy Cohen's Claims About Her RHOBH Exit
"I didn't want to live like that," she told The Evening Standard's ES Magazine earlier this year. "I don't think that's healthy."
"I mean, we were getting death threats," Rinna claimed. "Some of the most horrible things I've ever seen in print in my life, and it's a reality show! It's a stupid show!"
In the same interview she revealed how her late mother — Lois, who died in 2021 at the age of 93 — played a role in her decision to depart the reality series.
"It's so wild because half the world will believe this, half the world will say, 'That's so weird,'" Rinna said before recalling a dream she had of her mom. "I was sleeping and I heard her say to me, 'It's time for you to go.'"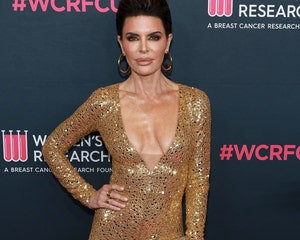 Lisa Rinna Claims She Quit RHOBH After Death Threats, Vision of Late Mom
Rinna joined the series during Season 5 in 2014 and remained on the show through Season 12, which aired in 2022. While she's no longer on the series, it appears her departure will be a topic of discussion when the show returns next week.
The Real Housewives of Beverly Hills Season 13 premieres October 25 at 8 p.m. ET on Bravo. Episodes can also be streamed on Peacock the following day.

Source: Read Full Article