'Like a Sopranos movie': Candidates clash as Liberal MP accused of confusing Asian-Australians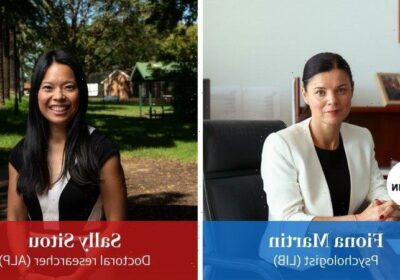 The Labor candidate for the inner-west Sydney marginal seat of Reid has demanded an apology from sitting Liberal MP Fiona Martin, who she says confused her for another Asian-Australian, as the pair clashed over integrity and loyalty to the electorate in a radio interview.
Martin went head to head with Labor candidate Sally Sitou, the daughter of Chinese immigrants who fled to Australia following the Vietnam War, in a heated segment on 2GB on Wednesday morning, saying Sitou was only running in Reid this year because she "couldn't run in Fowler".
Fiona Martin and Sally Sitou are contesting the seat of Reid.Credit:Fairfax Media
"Kristina Keneally kicked you out of Fowler, too," Martin said. The accusation, which is untrue, came after a testy exchange in which Martin questioned Sitou about growing up outside the electorate, and the Labor candidate pressed the Liberal MP on the fact she lives outside of Reid.
It marks an escalation of tensions in the race for Reid, which spans Drummoyne, Strathfield and Homebush and is considered a crucial seat by both sides of politics. Martin holds Reid on a 3.2 per cent margin, but Labor is optimistic about its chances.
Martin lives in nearby Ryde in Bennelong, where she recently built a house, but grew up in the Concord area. "I grew up in Reid. I went to school at Five Dock and Strathfield … I've got deep roots in the electorate and I care very much," she said on air.
Questioned by Martin about where she grew up, Sitou said she was proud to have grown up in Cabramatta and that her parents had worked hard to give her opportunities they did not have. She moved to Homebush in 2019.
"We were fortunate enough to be able to afford to buy a little townhouse in Homebush, and I'm really proud of that … It's a community that we love and we are proud to be raising our family there," she said.
How the Reid battle shapes up.Credit:Fairfax Media
Martin interjected and said: "Because you found an opportunity and you couldn't run in Fowler. Kristina Keneally kicked you out of Fowler, too."
Sitou replied: "Now she's just making things up."
In a tweet posted after the interview, Sitou said she had never sought to run in Fowler. "My opponent either has me confused for a different Asian-Australian, or she is deliberately misleading people. Either way, she should apologise," she said.
Sitou was involved in Labor politics while she lived in Fowler, but the federal seat was always held safely by now-retired MP Chris Hayes. Keneally did not make a run for the lower house until 2021 after she lost a winnable senate spot on the NSW Labor ticket. Upon Hayes' retirement last year, local lawyer Tu Le, the child of Vietnamese immigrants, was overlooked for preselection in favour of Keneally.
The Herald asked Martin to clarify her comments. She said that "Sally is a failed state candidate for Cabramatta and she is now seat-shopping in Reid" and pointed to a Herald article from 2018 that reported Sitou had been touted as a possibility to replace Labor MP Nick Lalich if he retired. Lalich has held Cabramatta since 2008.
The pair also clashed over the need for a federal integrity commission, which Martin has previously said is not a key issue with voters.
Sitou said people in Drummoyne, the more affluent part of the electorate, were raising concerns about climate change and integrity in Parliament.
"Oh God, integrity?" Martin responded. "What about the deputy mayor of Strathfield, yesterday, who misused council resources to dump sand under a tent for her own comfort?
"If you're talking about integrity, start with your own people," Martin said.
Sitou said she had knocked on 22,000 doors to make her judgment. "Our current sitting member doesn't believe that people care about integrity in Parliament, and I think she needs to look at her own backyard. She needs to look at the current cabinet. There is so much dodginess in there, it feels like a Sopranos movie," she said.
Martin said surveys showed integrity did not rate in Reid voters' top five list of concerns, which was dominated by cost of living.
Cut through the noise of the federal election campaign with news, views and expert analysis from Jacqueline Maley. Sign up to our Australia Votes 2022 newsletter here.
Most Viewed in Politics
From our partners
Source: Read Full Article