Kylie Jenner Shopped At An Ulta In Minnesota Because She Forgot Her Makeup, So That's Casual
Okay, so picture this: It's a regular day in Minneapolis, Minnesota, and you've headed to Ulta to treat yourself. You're thinking maybe you'll snag that just-dropped Jordyn Woods X Too Faced gloss, or even swatch a few shades of the new-to-stores Kylie Cosmetics Lip Kits, if you're feeling frisky. Imagine your surprise when you go down an aisle and find Jenner and Woods in the flesh! That's right, people, apparently Kylie Jenner shopped at an Ulta in Minnesota because she forgot her makeup, and while I wasn't there to witness it in person, her Instagram stories have me convinced that it was nothing short of iconic.
I've been to Ulta at least a hundred times during my makeup-obsessed little life, and I have not once come across a celebrity on any of these occasions. And keep in mind, I live in New York City, where tons of celebs roam wild! Minnesota hardly seems like the place to spot a Jenner while shopping for lippies, but Jenner and her BFF Jordyn Woods were in town to see Travis Scott perform, and they needed to stock up on some goodies.
"So, we're going to Ulta because I forgot my luggage and I don't have any makeup," Jenner announced on her Instagram Stories, and I wondered if booking a flight in that moment could somehow get me to Minnesota in time to catch her at the check-out line: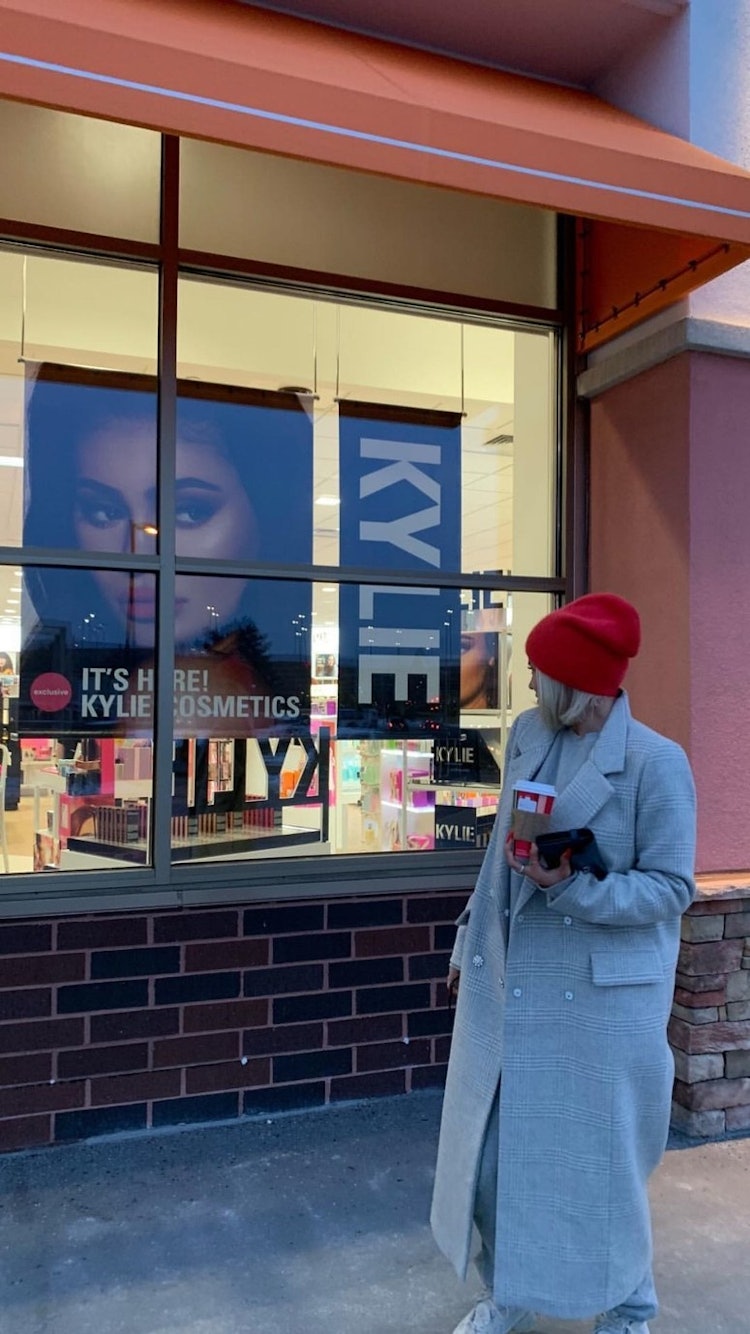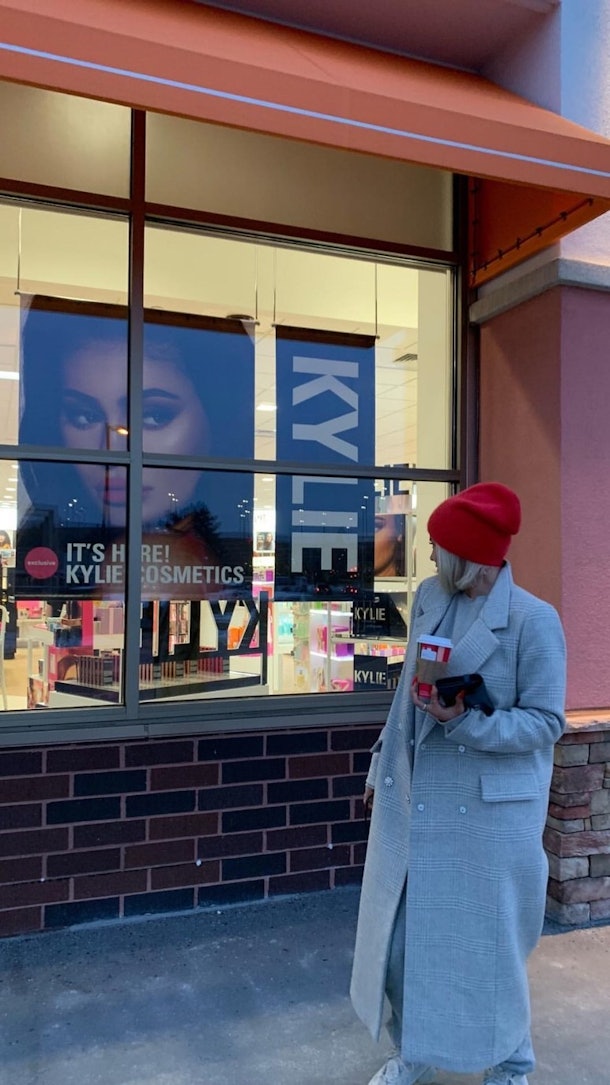 Why didn't the duo hit up the nearest Sephora, or even snag some drugstore buys from Target to hold them over until they were reunited with their undoubtedly large makeup collections at home? Kylie Cosmetics just recently launched in Ulta stores, so it's not surprising that Ulta has now become her go-to beauty store by default.
"Which one should I get since I forgot my luggage?" Jenner wonders as she shows off the cute Kylie Cosmetics display. "Candy?"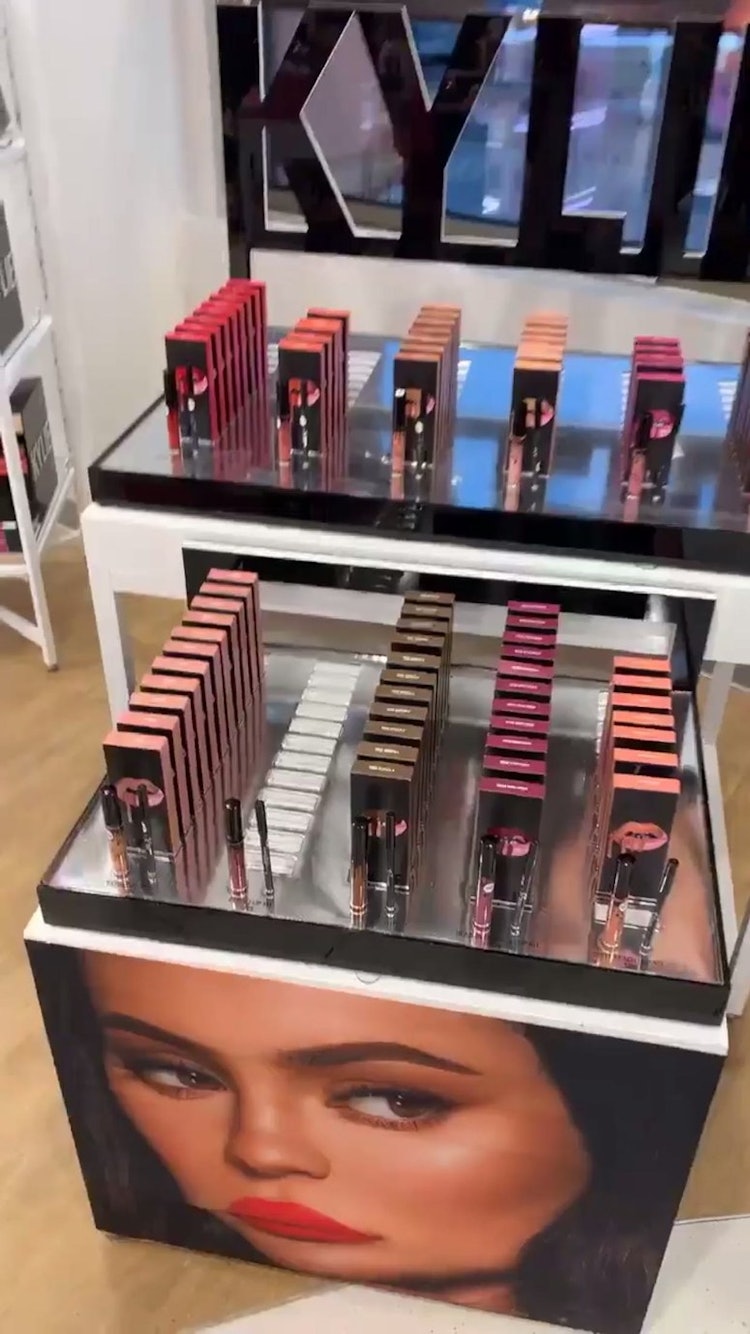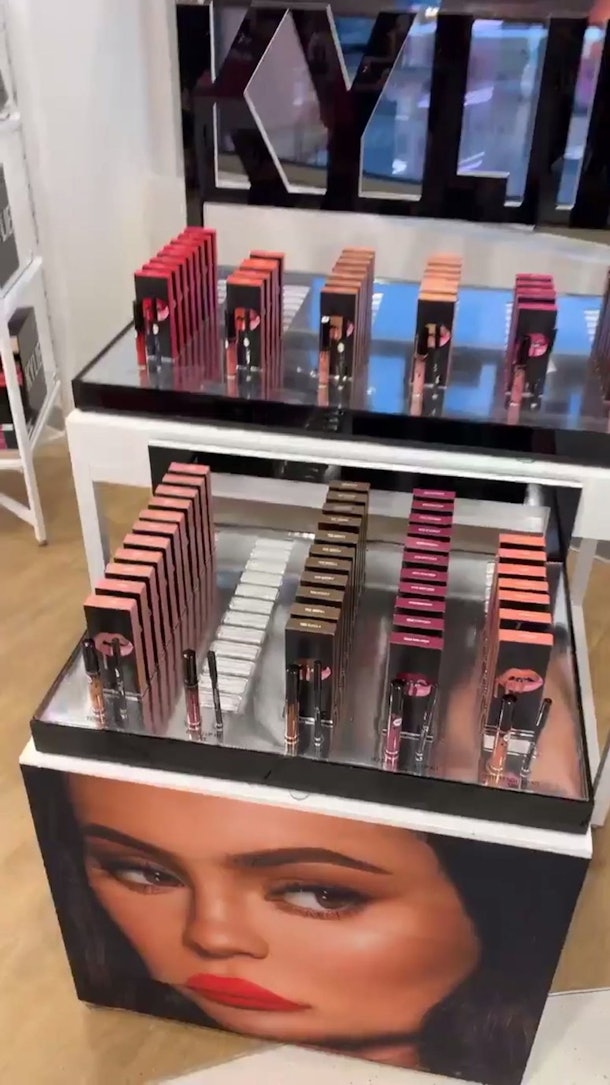 Her own brand wasn't the only line she shouted out, though. Of course, Kylie took a moment to promote her BFF's latest collaboration with Too Faced. ""Those are Jordyn's lips, guys," she says proudly as she photographs the display.
If you didn't already know about Jordyn's collab with Too Faced, just know that her glitzy shade, "Social Butterfly," is a total must-have, no matter how many Kylie Lip Kits you own: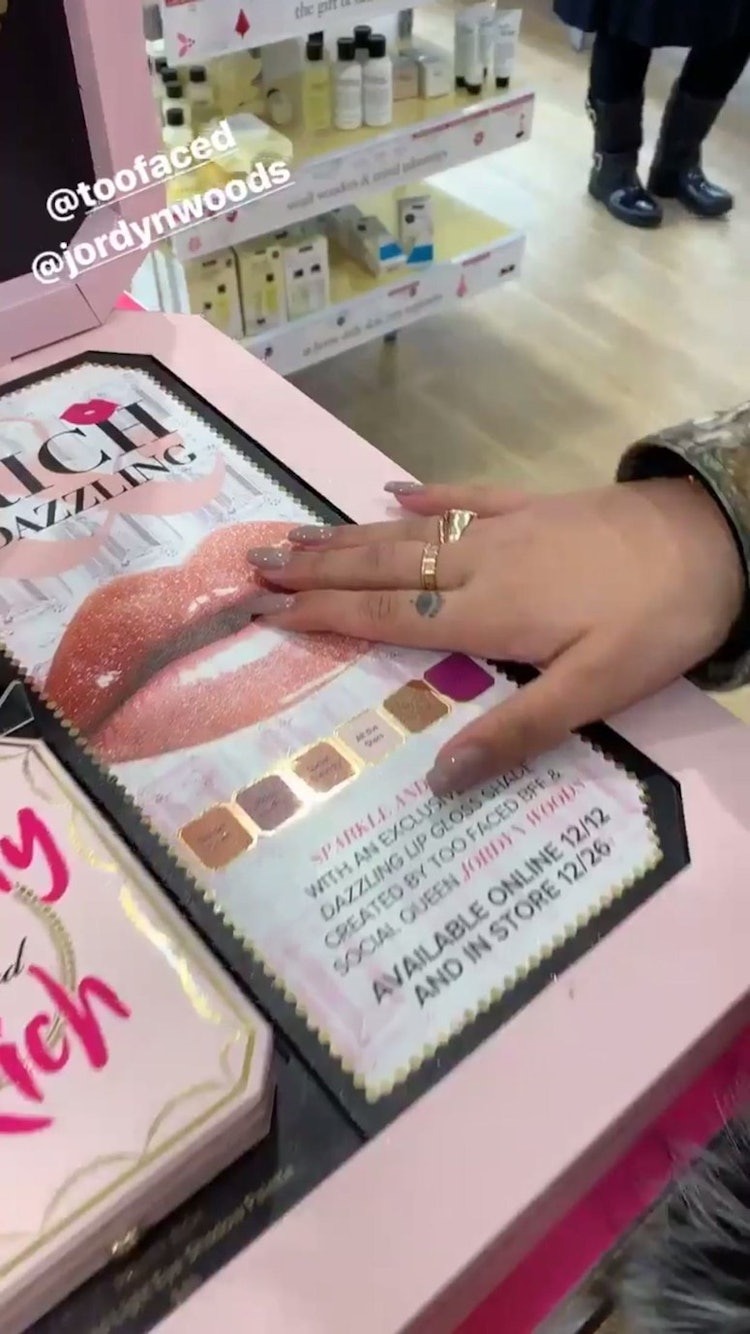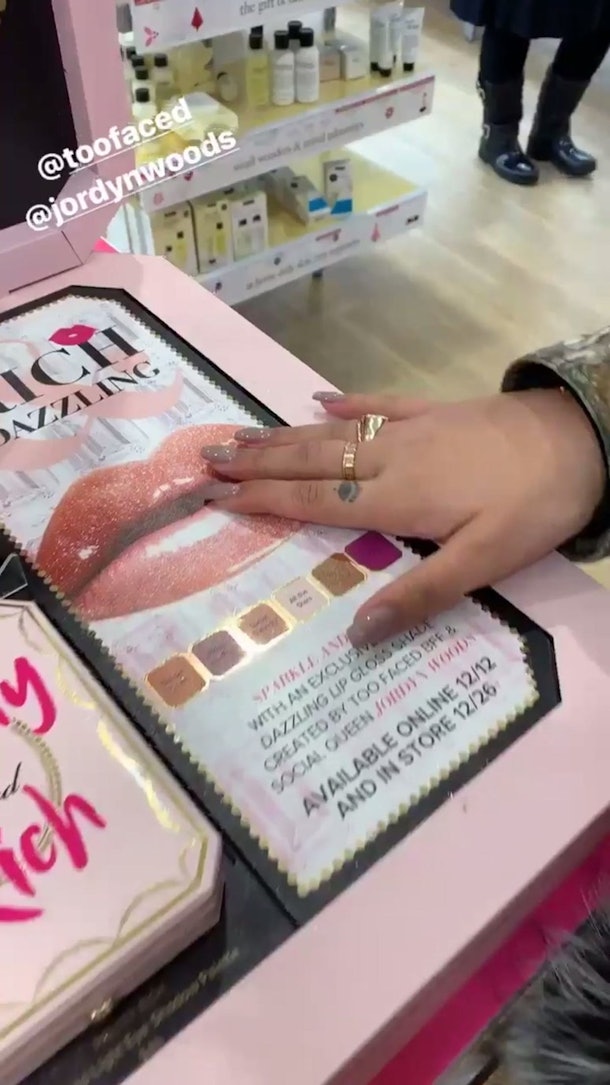 TBH, I was kinda hoping to see what other products Kylie picked up, but she didn't end up showing much more of her casual shopping adventure. Still, it was cute to see her show so much pride in Woods's collab with Too Faced.
We love female entrepreneurs supporting one another!
My only complaint about this slew of Instagram Stories? Not enough Stormi content! We know Stormi was in Minnesota with her mom, but it looks like she didn't hit up Ulta. The mother-daughter duo did sport some cute, bright beanies, though:
The other thing I noticed about Jenner's posts? There aren't fans mobbing her while she walks around the store. Let's get one thing straight: I respect celebrities and their privacy, but if I saw Kylie at Ulta, you best believe I'd be getting my selfie. Maybe Minnesotans were so surprised to see her there that they were too in shock to bother her? Maybe they didn't recognize her in her casual groutfit (Gray outfit? Is this a widely used term or just me?) and red beanie? Either way, I'm sure there's some KUWTK-lover in Minnesota absolutely furious at him or herself for not spontaneously going to Ulta on the same day Kylie Jenner did, and to that person I can relate, because the FOMO is real.
Source: Read Full Article