'Keeping Up With The Kardashians' Fans Will Adore Kim's Birthday Message To Saint
Saint West is not always the cousin in the spotlight of his famous family, but he was on Wednesday. Kim Kardashian shared a birthday post for her son Saint on social media. She posted a solo photo of the now-3-year-old boy on both Instagram and Twitter with a very sweet message.
The Keeping Up With the Kardashians star wrote,
In comparison to his sisters and cousins, Saint is not the center of attention too much. Because of that, there were rumors that Saint didn't even exist back in 2016. Yes, people actually questioned if Kardashian and Kanye West had a son. Kardashian addressed these ridiculous rumors in an interview at the time. According to an article from E! News, Kardashian revealed,
Even though Saint has more private childhood than some people expected, that doesn't mean he isn't living that KUWTK lifestyle. The loving social media message wasn't the only way Kardashian celebrated her son's birthday this year. Saint and his cousin Reign Disick had a Tarzan-themed party on Dec. 1.
Of course, the Kardashians went all out with the birthday bash. They had Tarzan-inspired greenery, snacks, and outfits to celebrate. The family shared some behind-the-scenes action on their Instagram Stories. Unfortunately, those disappeared after 24 hours, but thankfully screenshots last forever.
Most kids wear a birthday crown at their party, but Saint and Reign made a true fashion statement with their customized shirts.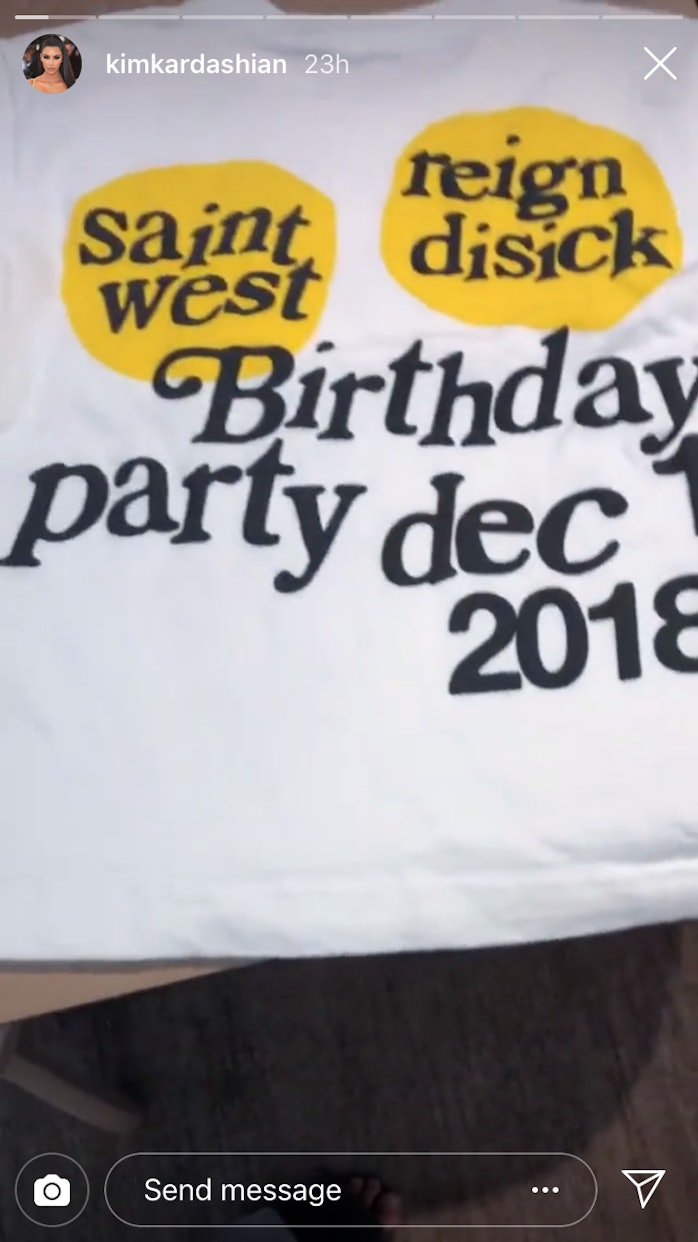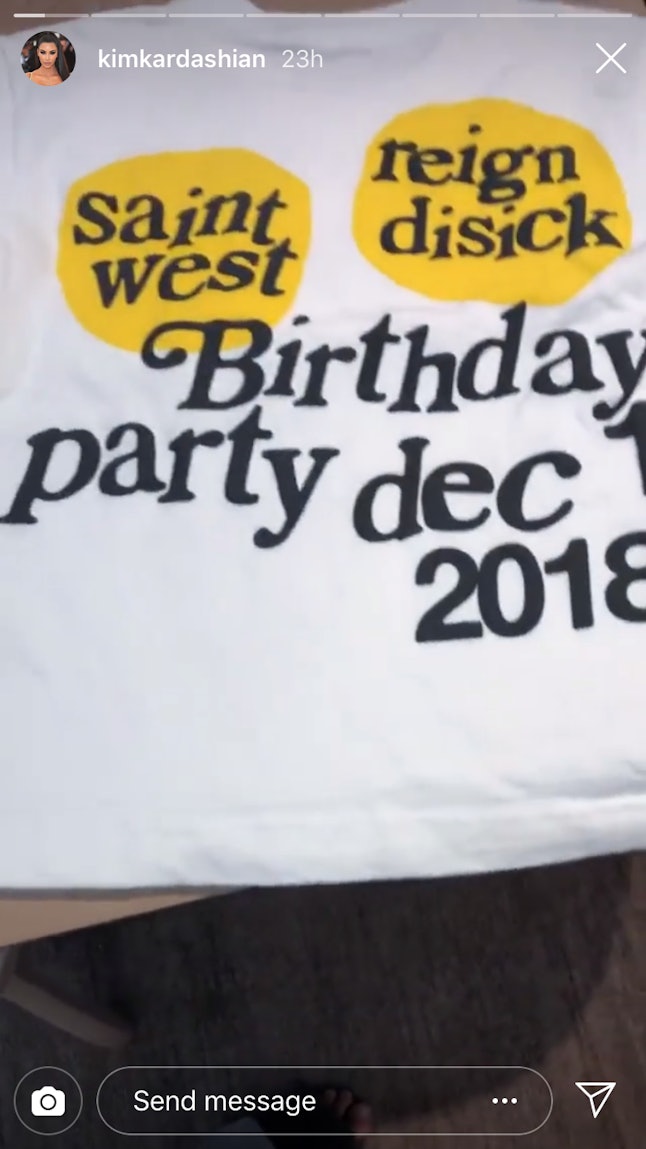 The Kardashian sisters and their party planner truly transformed the West household into the Disney movie. Just check out all of those plants. Are they actually in the jungle or a California mansion? That's going to take a lot more cleanup than your standard streamers and balloons.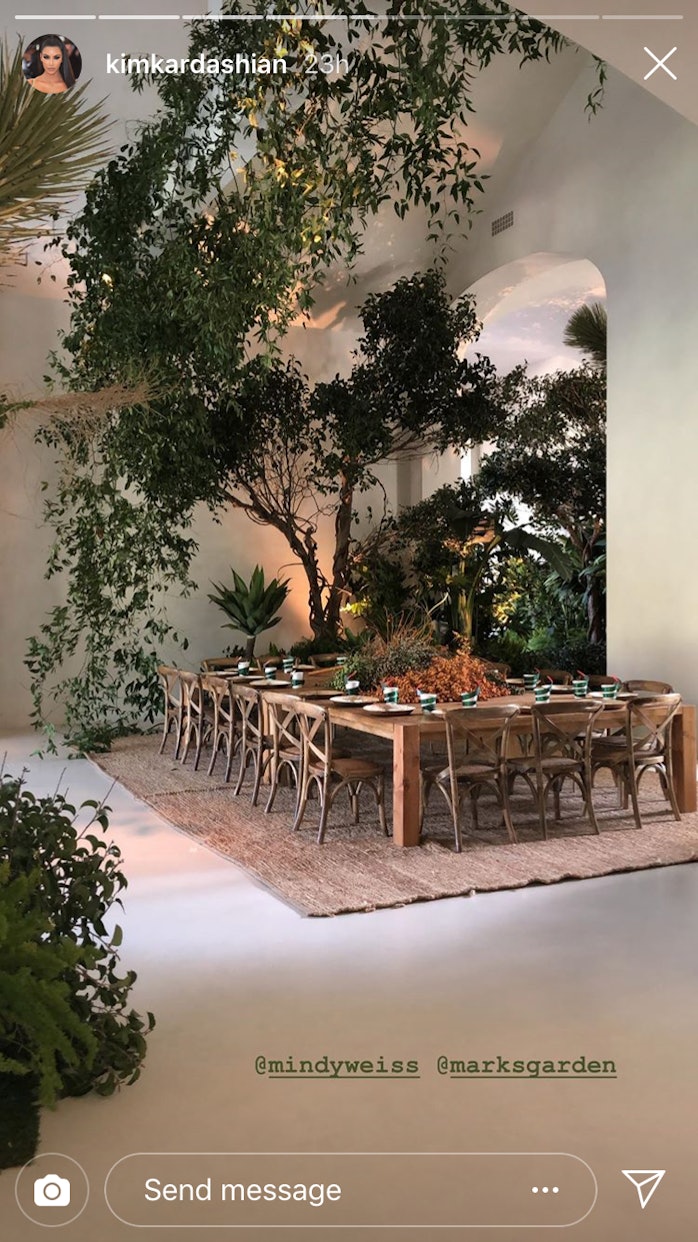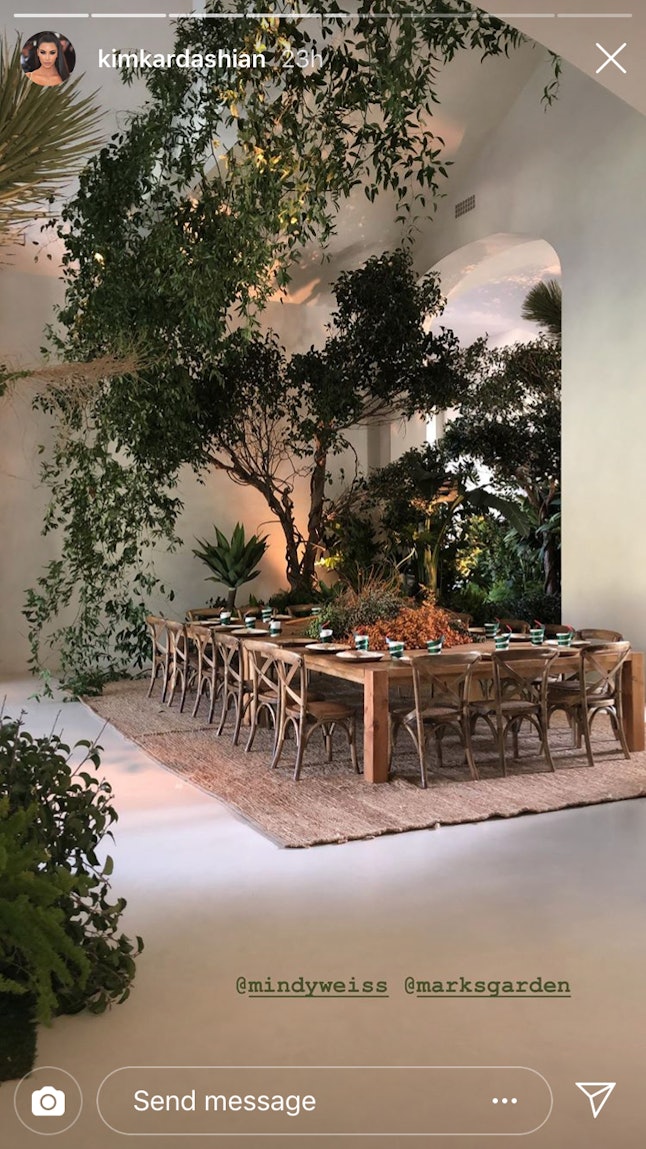 They didn't just have a Tarzan birthday cake. Each birthday boy had his own, of course. They even had multiple themed dessert options for the partygoers to choose from.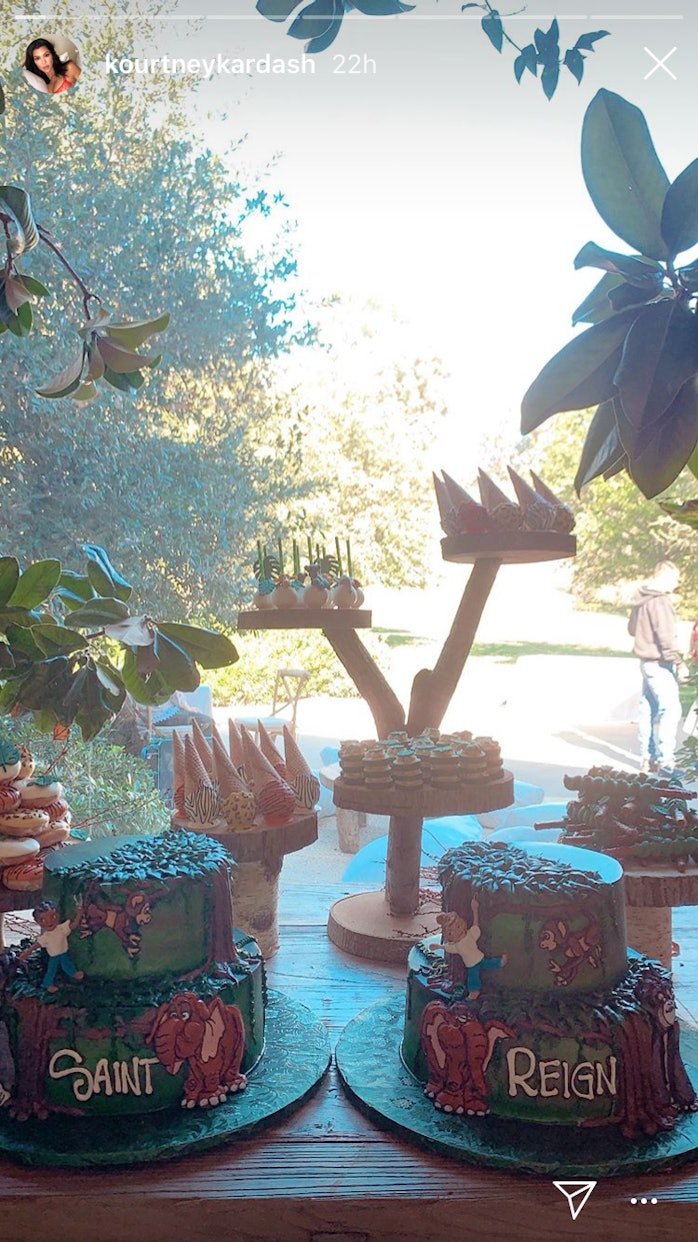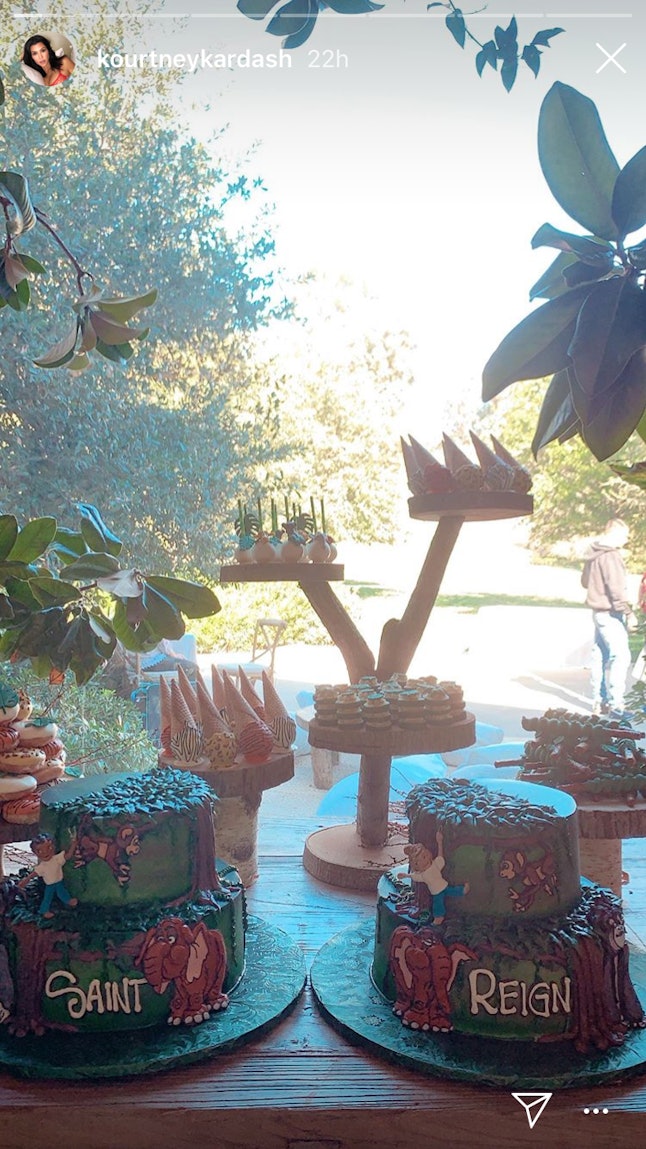 The party isn't the only time Kardashian has shared little bits about her son's personality with her followers. When she posted about Rob Kardashian's daughter Dream's birthday last month, she included, "Saint loves you so much and so do I!!!" Aww, Saint is probably such a sweet big cousin.
Aside from being close with cousins Dream and Reign, Saint seems to be loving the big brother lifestyle. Kardashian posted a photo of Saint with little sister Chicago in August and described them as "inseparable" in the tweet.
Aside from showcasing his family values, Kardashian has also praised her son's intelligence. She had a proud mom moment in January when Saint spelled the word "gargantuan" correctly. That really is impressive. Plus, he was only 2 at the time.
Understandably, Kardashian has tried to give her son as much of a private life as she can. At the same time, she just can't help sharing her pride for his life milestones and achievements. Even at 3 years old, Saint is a great son, brother, and cousin. Of course, Kardashian had to show him some birthday love on social media….even though he doesn't even have an Instagram account — yet.
Source: Read Full Article