Kanye West's Viral "Donda" Listening Party Menu Has $40 Hot Dogs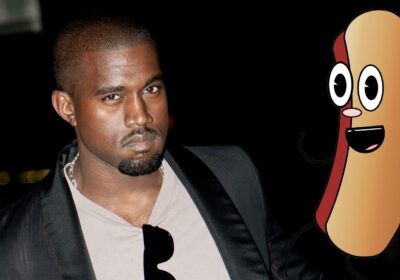 Musical Icon Kanye West sent waves through the internet with news that he was having a huge listening party for his new album titled Donda. The album, named after his late mother, is a highly anticipated release which is poised to shatter music records, and is among the most talked about musical collections of the year. The listening party was held at the Mercedes Benz Stadium in Atlanta and hosted a jam packed crowd that absolutely occupied the building to maximum capacity. The debut of his brand new music wasn't the only surprise that Kanye had for his guests that day. They were also in for a real shocker when they took a peek at the menu items and the inflated costs associated with grabbing a snack at this exclusive event. A simple hot dog was a $40 investment.
A post shared by ye (@kanyewest)
RELATED: The Battle Continues: Kanye West Suing Walmart Over Alleged Knockoffs
Most spectators expect event menus to be priced higher than regular menus, but most would agree that Kanye West pushed the envelope too far with his outrageously priced menu. According to Daily Mail,  the exorbitantly priced menu offerings included; "$40 for all beef kosher franks' hot dogs, and $50 for chicken tenders, $35 sweet and salty kettle corn, $65 for an assorted snack basket, and $45 cookies and brownies."
To put things in perspective, the official Mercedes-Benz Club website can be used a reference point to compare regularly served menu items to the ones that Kanye had featured for his listening party. The site included much more reasonably priced items including a hotdog for $1.50, and a chicken Caesar salad that was listed for just $7.
For anyone thinking they would just forgo snacking at this event altogether, that wasn't entirely possible. Kanye West left his fans soured after coming nearly 2 hours late to his own event. As people packed the stadium and waited, and waited, they were left waiting even more, and there was very little else to do aside from snacking on overpriced items.
In spite of all the setbacks and the excruciating price tag to snack at this party, Kanye's die-hard fans remained excited for what was to come and exhibited extreme patience, with huge hopes for the big reveal of Donda.
When Kanye finally did appear, he was covered from head to toe, his identity was completely concealed. Even more disappointing was the fact that he didn't utter a single word while he was on stage.
Kanye West didn't say a thing to the thousands of people that sat there anticipating his arrival, and the release of his new music. Not one word.
He was seen pacing the stage, walking in circles, and he danced for a few seconds, before making an exit, and leaving thousands of fans confused about the lack of interaction and incredible frustration that they had just experienced.
Guests at the event included Kim Kardashian, Shaquille O'Neal, Caitlyn Jenner, 50 Cent, Lil Kim, A$AP Rocky, and 2 Chainz, to name a few.
READ NEXT: Lil Yeezy: Kanye West Before Fame
Sources: Daily Mail, Meaww
Source: Read Full Article