Kanye West Showers Rumored Partner, Julia Fox, With Expensive Apparel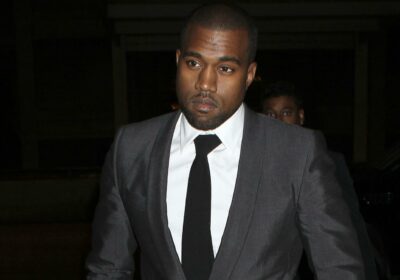 Oh how quickly they move on! After a long and drawn-out process in the Kanye West and Kim Kardashian split, it was reported late in December 2021 that the couple will still be proceeding with their divorce that was made public in February 2021. On December 13, 2021, Kanye's ex-wife, Kim Kardashian, filed the legal documents that will make her 'officially single' once signed by a judge. It didn't help that in response to her stance, Kanye bought a $4.5 million house in Hidden Hills, Los Angeles, making him and Kim neighbors. But it appears that the Donda founder has already put his split with Kim behind him, just in time for the new year!
A post shared by Kanye West (@kanyewestaurant_)
According to TMZ, Kanye West wined and dined the Uncut Gems star, Julia Fox, on New Year's Eve in Miami and praised Kanye for his generosity and his "fun to be around" kind of energy. She described Kanye as the life of the party and kept her friends entertained while keeping her smiling from ear to ear.
RELATED: Kanye, Kim, Bill, And Melinda: The High Price Of Divorce In The Public Eye
Following their New Year's Eve love connection, the two flew out to New York City the next day and bonded over a Broadway production of Slave Play. And once they were through watching the live performance, they went to have dinner at one of New York City's most high-end Italian-American restaurants, Carbone.
A post shared by Kanye West (@kanyewestaurant_)
While taking in the retro-glam atmosphere of the restaurant, Julia Fox stated that Kanye directed an entire photoshoot of herself and the rapper, apparently enjoying each other's company. But after dinner, Julia was not prepared for the magnitude of gifts Kanye was about to shower her with. It was so surprising to her that she considered it "a real Cinderella moment." But what could be more of a Cinderella moment than a night out with the richest rapper and producer in the entertainment business? Try a hotel suite full of expensive apparel like Balenciaga, similar to the way he draped his ex-wife, Kim Kardashian.
A post shared by Kim Kardashian West (@kimkardashian)
While it may seem like a kind gesture to shower your prospective lover with gifts, for some it could be too much too soon. Could the staged pictures of him and Julia making out on the hotel floor and the expensive wardrobe be an attempt to get Kim's attention? Many believe it to be true, especially since Kim had an escapade of her own with her new partner, comedian Pete Davidson. TMZ recently reported that the two shared their first vacation in the Bahamas, and the two seem fairly comfortable in each other's presence. Let's hope this isn't a risky game of rebound for both parties!
READ NEXT: Kanye West Buys Home Across The Street From Kim Kardashian To Be Closer To Kids
Sources: Elle, TMZ
Source: Read Full Article