JioCinema Investor Uday Shankar Hails India's Next Video Revolution: 'Now Is the Time to Create an Alternative to Television'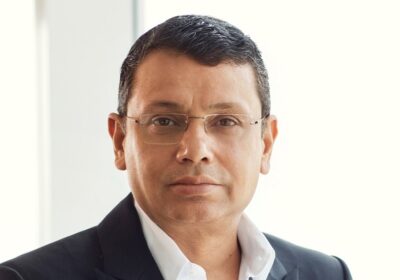 Uday Shankar, the former head of Disney in India, says that "limitless" changes to the Indian media landscape may soon leave behind conventional ideas of television and video.
The great disruptor is JioCinema, part of Mukesh Ambani's Reliance Industries conglomerate, and in which Shankar is a major investor. JioCinema, which operates streaming services, and is allied with Viacom18, sits alongside the cluster of Jio companies that have, in just a matter of years, exploded the cellular telephony business in India and are doing the same with broadband internet access and video.
"JioCinema is trying to lead the development of video. The limitations of television have been exposed now, though some people refuse to see them," said Shankar this week, speaking at the APOS convention in Indonesia. "The data revolution gave us opportunity."
He explained that the recent arrival of mobile broadband meant that for half of the Indian population, their first screen experience was on a mobile device. It has impacted the provision of social services, medicine and entertainment, among other things.
The vast differences between the entertainment and media tastes of those newcomers and the privileged and internationalized elites who were early adopters of Disney's Star pay-TV platform or global streamers such as Netflix, are too much to bridge, Shankar asserted.
"It is impossible to cater to the content aspirations of 1.4 billion people. Now is the time to create an alternative to television on one app, though I want to avoid terms like 'bouquet' and 'aggregation'," Shankar said.
"Content is the biggest holdback. Much of it does not work. [Something that is limited to 2-5% of the population is pointless. Content has to be decentralized," Shankar said.
JioCinema has begun attracting up eyeballs by carrying free-of-charge the IPL cricket, which Shankar called "super premium." "We got into the business inside the last year. We wanted to unblock access. There was a belief that even cricket had hit a plateau. In fact we turned the construct on its head. TV was [traditionally] the dominant platform for sport. That is no longer true."
Having played a calling card, for which Viacom18 and Jio paid $3 billion, now comes a process of adding on other services – some produced in-house, and more likely to be aggregated. Such as HBO.
"We are spending wisely on relevant original content," said Shankar, asserting that the company will also "be the destination for most creative and talented people who want to break on the platform – irrespective of geography or language."
Shankar uses the vocabulary of a revolutionary, describing the JioCinema company as an "alternative media business" within India's newly connected universe. "We still have a lot of work to do on technology personalization, to "decentralize the content funnel" and "change the revenue models," said Shankar. It was heady stuff, but he cited previous success introducing different language commentary for cricket while at Disney and professed "great respect" for the AVOD viewer.
"I'm critical of the caste system of SVOD and AVOD. It was disrespectful and showed a poor understanding of the market in India, which is still income sensitive and where payment mechanisms were not good.
"We are not setting up a high-end boutique store," but a marketplace full of different products, he insisted.
Read More About:
Source: Read Full Article