It's a 'Benana' split, plus the fashion world mourns Harry Brant and Dwyane Wade shows off his birthday suit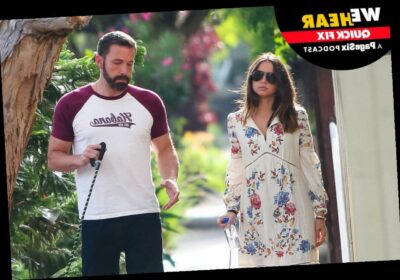 Today in celebrity news, the We Hear Quick Fix podcast covers:
Ben Affleck and Ana de Armas broke up over their future together, sources exclusively tell Page Six.
The fashion world is in shock after the loss of 24-year-old model Harry Brant.
And Dwyane Wade's kids are mortified after he posted a racy snap for his birthday.
We Hear: Quick Fix is a Spotify exclusive week-in-review five minute podcast from Page Six. Editors Maggie Coughlan and Ian Mohr break down the biggest stories of the week – including The Joy of Six, the most satisfying piece of gossip.
For all the juiciest scoops about celebrities and high society, subscribe to the We Hear: Quick Fix podcast released every Friday.
Share this article:
Source: Read Full Article