Is it possible to be an alcoholic at 26? | The Sun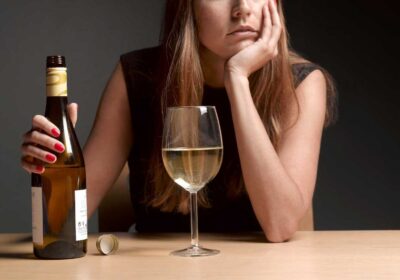 DEAR DEIDRE: ALTHOUGH I'm a woman of only 26, I think I have a drinking problem.
Recently, I had a week off work and told my friends I had been away on holiday, but the shameful truth was I have been drinking alone at home every day.
It all started when I felt really down about a break-up. Some good friends took me for a night  out  and I got completely hammered on shots. 
I enjoyed myself so much – and all my problems started melting away. 
I had never been a big drinker before, but after that, I would go out drinking whenever I could. 
The problem was, on the nights I was at home alone, I felt really down and lonely. 
Get in touch with the Dear Deidre team
Every problem gets a personal reply from one of our trained counsellors.
Fill out and submit our easy-to-use and confidential form and the Dear Deidre team will get back to you.
You can also send a private message on the DearDeidreOfficial Facebook page.
So I began buying supermarket booze to have at home too. Now it's got out of hand. During the week, I have a drink the minute I get in the door after work.
On weekends, I start soon after I get up and carry on all day until I collapse into bed. Is it possible to be an alcoholic at my age?
People have started to notice that I look rough, and my work is suffering.  I want to stop but I don't know how to.
MORE FROM DEAR DEIDRE
CARRYING ON
I wake up every day fearing my husband will stray because of his past
DEIDRE'S STORIES
Oliver's girlfriend is sick of lending him money
DEIDRE SAYS: Anyone of any age can develop an alcohol problem, and it does sound like your drinking has got worryingly out of control. 
What's positive is that you have recognised you have got a problem and you have done the right thing by asking for help.
Now it's important that you get help before you ruin your health and career. 
Drinkaware.co.uk has advice on how to reduce your alcohol consumption and my support pack, Drink Problem, includes information about organis­ations that can help you.
Please also make an appointment with your GP and, if you can, confide in someone you trust – a relative or close friend. 
There's clearly a deep unhappiness leading you to drink so much. Dealing with this will help you to stop drinking too. Think about having counselling. 
My support pack about this tells you how to access it.
Most read in Dear Deidre
Oliver's girlfriend is sick of lending him money
My girlfriend can't keep a job and it's ruining our relationship
My biggest sexual fantasy is a threesome but girlfriend won't consider it
I wake up every day fearing my husband will stray because of his past
Source: Read Full Article