Ireland Horrified by Emily Blunt and Jamie Dornan in Wild Mountain Thyme Trailer
It is unintentionally hilarious, to be sure, to be sure.
It may be the most miserable year on record — but there's one country collectively laughing this morning.
The newly released trailer for rom-com "Wild Mountain Thyme" had the nation of Ireland collectively in stitches… though probably not in the fashion its makers intended.
The film sees Emily Blunt play Oirish lass Rosemary Muldoon, who fancies Jamie Dornan's simple Oirish lad Anthony Kelly, while his Oirish da Christopher Walken narrates the trailer, barely audible over the blaring fiddles and uilleann pipes.
Unable to render YouTube Video.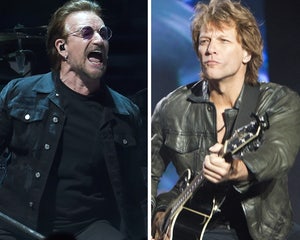 Jon Bon Jovi Confuses Irish Twitter with Bizarre Claim About Bono's 'Troubled' Upbringing
Despite the PG-13 rating, the trailer also features the bloody, gristly and gratuitous murder of the Irish accent.
While the brogue has infamously eluded every foreign thespian to have ever attempted it (save perhaps Brad Pitt in "Snatch"), Irish Twitter still managed to be stunned by this renewed assault.
Most bewilderment was reserved for Dornan, who's actually from Ireland — the Northern bit albeit — yet who still managed to sound like a leprechaun vomiting his green milkshake into a bowl of Lucky Charms on St. Patty's Day.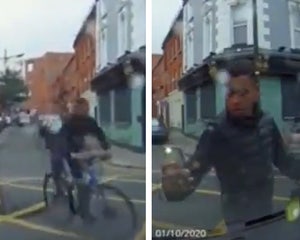 Irish Motorist is Having None Of This Personal Injury Scammer's Nonsense
Ironically, the only cast member with "Hamm" in his name (Jon that is) got to play an American, thus escaping the ire of Ireland.
And it wasn't just the accents: confusion reigned over the setting of the film, which seemed to be simultaneously set in post-9/11 New York but pre-1800s Mullingar.
Reaction to the trailer — which many are still refusing to believe is not an SNL skit — was pretty unanimous: Dublin Airport called for the establishment of a new Accent Police; RTE's film reviewer changed his title to "crime correspondent" to address the trailer, while even the Leprechaun Museum described it as "a bit much".
Fundraiser For Borat Babysitter Jeanise Jones Raises $130K, Sacha Baron Cohen Donates to Her Community
Source: Read Full Article