Instagram Just Launched Voice Messages & It's A Whole New Way To Slide Into The DMs
It's 2018 — does anyone actually talk on the phone anymore? OK, yes, your mom and your BFF are probably still on the iPhone equivalent of a speed-dial, but your probably communicate with most of your friends through texting, DMs, or tagging each other in memes. But for those of you who are fans of the voice message, Instagram, that wily pioneer of the DM, the greatest flirting innovation since, well, the text, has got you covered. On Dec. 10, Instagram launched voice messaging in your DMs, meaning you can hit up your future bae with your audible words, in addition to your brilliant commentary on their story.
In case you were wondering how to send voice messages on Instagram, the new feature is pretty simple. According to a rep for the social media platform, voice messaging works just like DMs on Instagram do, but instead of typing your message, you record it and send through the platform instead. When you're ready to record your message, the rep tells Bustle via email, just press down on the microphone icon, say what you gotta say, and then when you release the mic icon, your message will automatically send. (So, maybe triple check what you want to say before you say it, just in case.) One small caveat, though: In order to use the new voice messaging feature, make sure you remember to enable your microphone first. Other than that, it should be pretty easy peasy.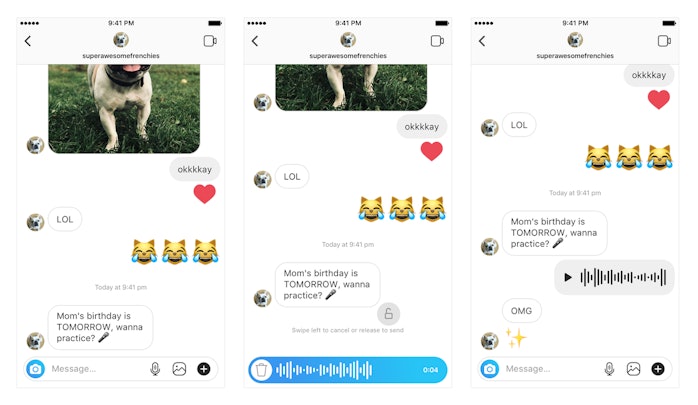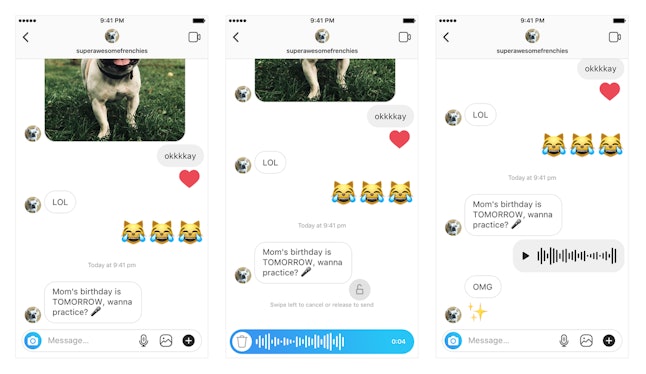 As with previous feature rollouts, like friends list in Stories, GIFs in DMs, election-inspired 'I Voted' stickers, and the customizable ID feature, nametag, Instagram's goal is to make connecting with your friends fun and easier than ever, the brand tells Bustle via email. So for the many millions of you who use stories and DMs daily to connect with friends, this might just make that process a smidge easier.
In an effort to increase accessibility across the the Instagram platform, the brand also recently launched improvements for users with visual impairments in Nov. 2018. Automatic alternative text allows users to hear descriptions of photos via a screen reader when you use Feed, Explore, and Profile. "This feature uses object recognition technology to generate a description of photos for screen readers so you can hear a list of items that photos may contain as you browse the app," the brand said in a press release on its website. "Next, we're introducing custom alternative text so you can add a richer description of your photos when you upload a photo. People using screen readers will be able to hear this description."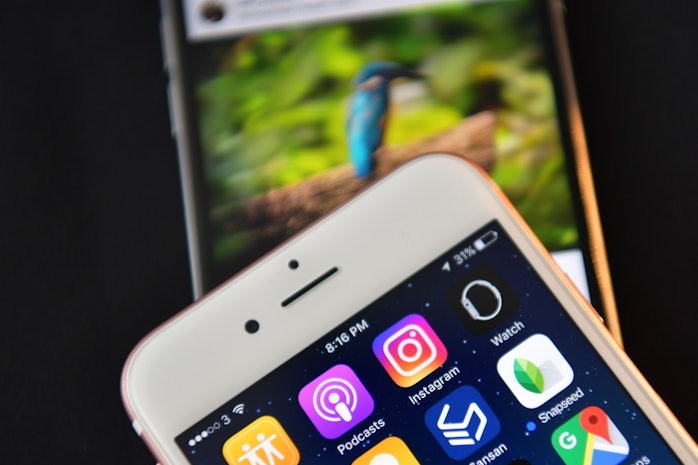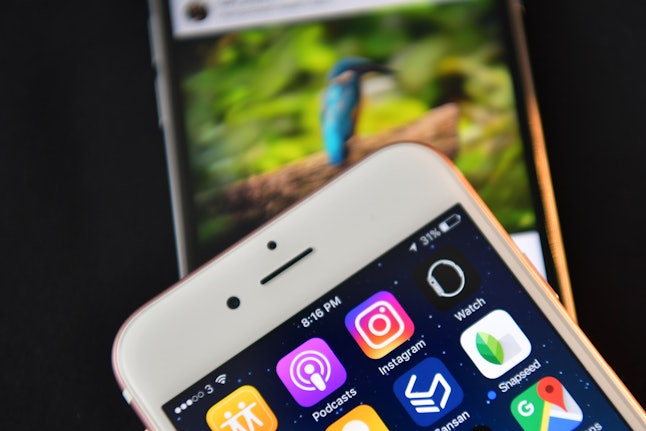 No matter what your needs are, or how you aim to connect with your crew, Instagram just upped your options once again with the new DM voice messaging feature. Whether you need to send your work wife those meeting notes, ask your roomie to grab you some ABC Bars at Trader Joe's, or make dinner plans for New Year's Eve, a quick click of the mic button in Instagram's DM is all it takes to get the word out.
Source: Read Full Article