'I'm the Potato Queen – here's my top tip to make perfectly golden chips'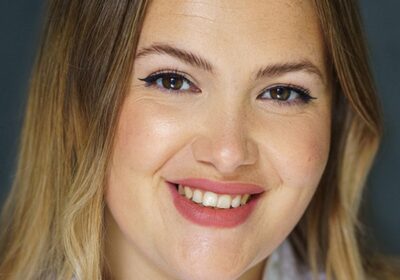 Bunging some chips in the oven is such an easy option to bulk up a meal.
Sadly though, frozen potato pieces often lack the desired golden crisp. But fear not – as a pro cook has shared her advice to get them tasting great every time.
Celebrity chef Poppy O'Toole is a self-confessed 'Potato Queen' so who better to ask for their top chip tips? The Young MasterChef judge and TikTok star recently released a new book.
READ MORE: You've been cooking bacon wrong – and top chef says you should never add ketchup
Check out more stories about food here
The Poppy Cooks: The Actually Delicious Air Fryer Cookbook that is full of her favourite air-fryer recipes – and that includes her "masterclass" in "easy and no-mess" chips.
If you want to become an expert in the potatoes too, then start by following Poppy's comprehensive air-frying guide. First, heat the air-fryer to 180C/350F.
Ingredients
6–8 large/long red skin, Maris Piper or Russet potatoes
2 tablespoons vegetable oil
1 teaspoon fine salt
Method
To start, Poppy instructs: "Peel and cut your potatoes into thick chip shapes, about the size of your index finger."
After peeling the spuds and chopping them into the desired shape, you need to start tossing.
"In a bowl, toss the chips, oil and salt and mix well, then get them into the air-fryer basket," the chef continues. "Cook for 15 minutes, give them a mix and then return to the air fryer and cook for a further 15 minutes, until golden."
While the chips can be enjoyed by themselves or with a dollop of your favourite condiment, Poppy has some suggestions of how she likes to enjoy the potato dish.
The popular chef says that loaded chips are "The One" and her favourite version of the topped fries are "a classic chilli con carne, smoked cheddar and soured cream combo."
She also shared that cheesy chips and gravy can hit the spot.
Extract taken from Poppy Cooks: The Actually Delicious Air Fryer Cookbook by Poppy O'Toole (Bloomsbury, £20 Hardback).
Source: Read Full Article