'I was bullied for being cross-eyed – now I'm a Playboy model with four houses'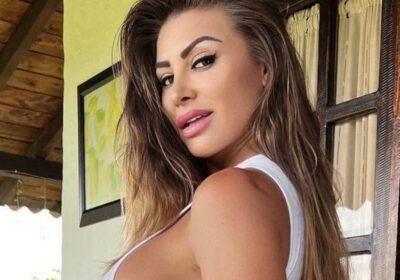 Baring it all for the world to see on the cover of Playboy takes a level of confidence some people can only dream of – or so one might think.
Francia James, 32, has modelled for the iconic brand in the past and is never one to shy away from flashing the flesh on camera.
But the Colombian OnlyFans star says she is actually a shy person by nature and was bullied as a child for being "cross-eyed".
READ MORE: 'I found modelling for Playboy boring so joined OnlyFans and have bought 4 houses'
The model, known online as @Francety, told the Daily Star: "I have to say I've never really been a confident person.
"I grew up in Manizales, Colombia in a poor family so I was never financially stable. I was also born cross-eyed.
"I was really bullied for this as a child and didn't have corrective eye surgery till I was 12 years old."
The model moved to America when she was 19 years old and found herself feeling as insecure as she did as a child because she struggled to talk to people.
She added: "When I made a decision to move to America I also didn't speak English. I was very shy until I was able to improve my English.
"Even today I still feel like that poor cross-eyed girl at times. "
Over the years, the model has built herself a successful social media platform with over 11.5 million followers on Instagram.
She even posed for Playboy in 2019 and although she didn't earn anything from the shoot, she has since raked in a fortune.
The model has seen huge success on OnlyFans since 2020 and purchased four houses with the cash – including one for her mum and both of her sisters.
"I was always taught not to talk about money but I can say that I have been able to do some really amazing things with my money," she said, in a previous interview with the Daily Star.
"I bought myself a home in South Florida and also a home for both of my sisters and one for my mother.
"The day I was able to buy my mom that home was something I will never forget.
"She worked so hard her whole life to provide for me and my sisters so this was something that meant more than anything else."
Get all the biggest Lifestyle news straight to your inbox. Sign up for the free Daily Star Hot Topics newsletter
READ NEXT:
Playboy models board train in nothing but lingerie after 'hard day at work'
Model strips off in shopping centre wearing thong and Spider-Man body paint
Playboy model asked to leave bus after boarding wearing nothing but lingerie

Playboy model shamed for stripping in public 'where kids can see' fires back at trolls
Source: Read Full Article