Howard Stern Tells Off Critics Who Say He's 'Woke' Now: I'm Anti-Trump, Pro-Vaccine and Support Transgender People…'I Am Woke, Motherf—er'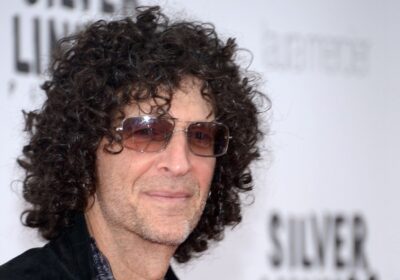 Howard Stern is "woke" and proud. The radio host confronted his critics this week on his SiriusXM radio show (via Mediaite) when he caught wind of claims that he's "not good anymore" because he's "woke."
"By the way, I kind of take that as a compliment, that I'm woke," Stern fired back. "I'll tell you how I feel about it. To me the opposite of woke, is being asleep. And if woke means I can't get behind Trump, which is what I think it means, or that I support people who want to be transgender or I'm for the vaccine, dude call me woke as you fucking want."
"I'm not for stupidity, you know," he continued. "I ran out Friday morning. I was over at CVS. Thank you, CVS. I went over there 9 a.m. and got myself that new vaccine for Covid. Fucking science. This fucking country is so great…I am woke, motherfucker, and I love it. I want to be awake. I want to read legitimate news sources. Here's how woke I am. I believe the election was not rigged. I am woke. I think that's a compliment."
Stern noted that "guys on the internet" who claim they are not woke "seem to be really angry, super against gay people — especially transgender."
"Am I for kids being able to read about anything in school? Yeah, I am. I don't give a shit what kids read," he added. "Give me vaccines, man. I'm all for it…I like being woke, if that's what woke means."
Stern often uses his radio show to speak out against Donald Trump, which is one reason he claims people call him "woke." During a June 2022 show, he said he was "not fucking around" when it came to possibly running for president in 2024.
"I said to [co-host] Robin [Quivers], and I hate to say this, but, but I said to her, 'I'm actually gonna probably have to run for president now,'" Stern said following the Supreme Court's decision to overturn Roe v. Wade, effectively ending federal protections of abortion rights. "The problem with most presidents is they have too big of an agenda. The only agenda I would have is to make the country fair again."
Stern has yet to formally announce a campaign.
Read More About:
Source: Read Full Article