How to make Pinterest's most popular holiday cookies: M&M Christmas cookie bars
Interested in
Food?

Welcome to GMA 25 Days of Cookies! For 25 days, we are featuring cookie recipes that are perfect for your holiday party, cookie swap or next family gathering. Our celeb BFFs are sharing their cookie recipes with us, and we've gathered some seasonal standouts that are sure to dazzle on your Instagram feed and Pinterest board.
Head to our full guide here all month long for the most beautiful, fun, seasonal, delicious holiday cookies worthy of your new Christmas traditions.
Recipe for M&M'S Christmas Cookie Bars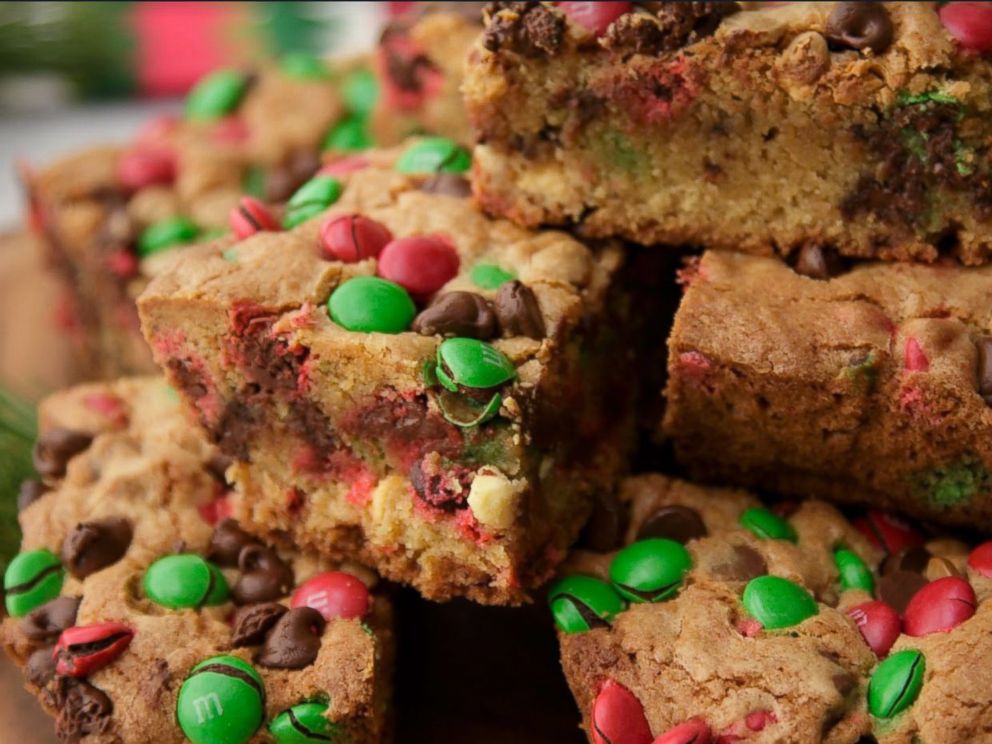 Mom and food blogger Melissa Mondragon of No. 2 Pencil blog holds the title of the most-Pinned holiday cookies of all time on Pinterest with these merry and bright M&M Christmas cookie bars.
Check out below for a full step-by-step guide on how to make these crowd-pleasing cookie creations!
Ingredients:
2 sticks of butter at room temperature
1 cup of granulated sugar
1 cup of firmly packed golden brown sugar
3 large eggs
1 1/2 teaspoons of pure vanilla extract
3 cups of all-purpose flour
3/4 teaspoon of baking soda
3/4 teaspoon of salt
1 1/2 cups of Christmas M&M's plus more for topping
1 cup of mini chocolate chips plus more for topping
1/2 cup of white chocolate chips
Instructions:
Preheat oven to 350 degrees.
Line a 9×13 baking dish with foil, leave some overhang to make removal easier.
Spray foil generously with nonstick cooking spray.
In the bowl of a stand mixer, beat butter, granulated sugar, and brown sugar together until fluffy.
Add in eggs and vanilla extract and continue to beat.
Lower speed of mixer and add flour, baking soda and salt, and mix until combined.
Add M&M's and mini chocolate chips and give a final stir, reserving some M&M's, mini chocolate chips and white chocolate chips for topping cookie bars.
Transfer cookie dough to prepared baking dish.
Press additional M&M'S, mini chocolate chips and white chocolate chips into top of cookie dough.
Bake 35 to 40 minutes on oven rack in lower third of oven to prevent over browning.
Let cool completely and cut.
Recipe courtesy Melissa Mondragon, No. 2 Pencil blog.
Head to our full guide here all month long for the most beautiful, fun and delicious holiday cookies that are sure to become a new tradition.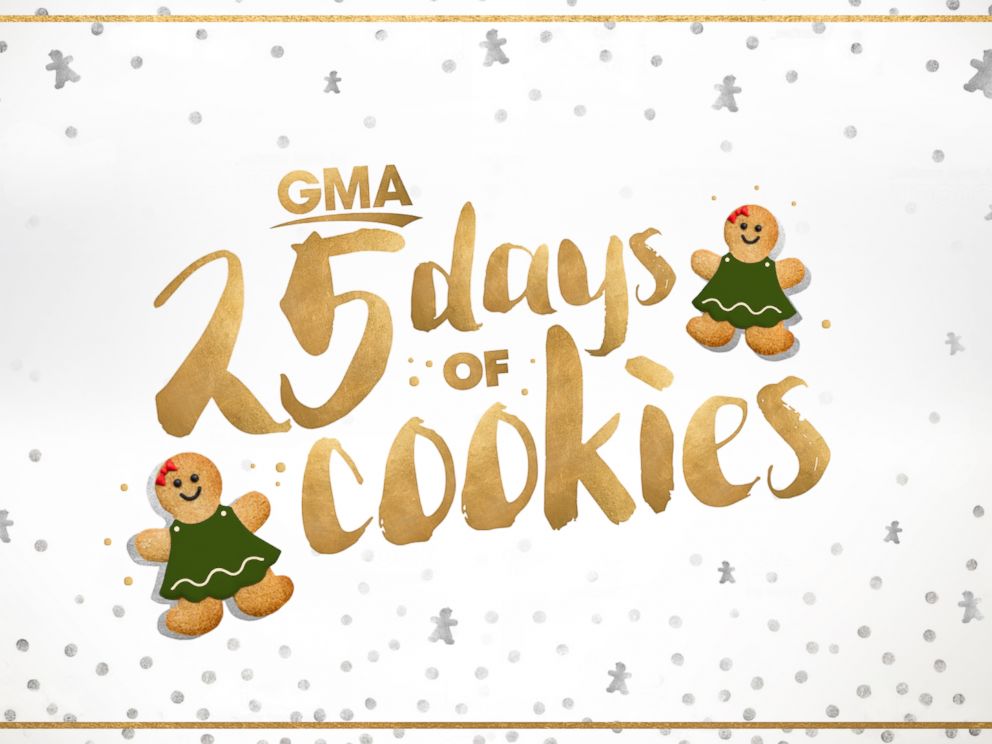 Tell us which cookies you're baking! Tweet @GMA using #25daysofcookies with your #25daysofcookies pictures and we may feature you on our GMA Facebook page or in our morning GMA newsletter! Deck the halls with lots of cookies, fa la la la la, la la la la!
Source: Read Full Article