How to find the right sports bra for your body: Top picks for A to D+
Melanie Yvette Martin is a 31-year-old blogger who works out out three times a week, doing everything from running to kickboxing, spin and dance classes.
And three times a week, Martin, of Brooklyn, encounters the same problem of having to wear an uncomfortable or unflattering sports bra.
"My biggest issue is always support and feeling like I look good in them, enough to only wear a sports bra to the gym and not a big, bulky T-shirt," she told "Good Morning America." "And there is lots of movement in my classes, so it would hurt my chest, and sometimes my bra's strips dig into my skin and taking the bras off is always annoying."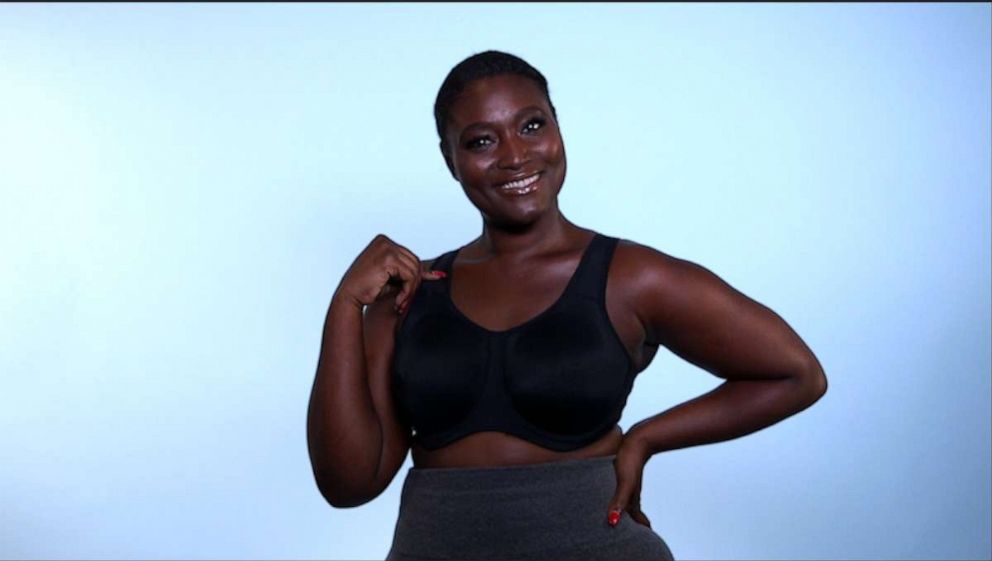 Martin, a DD cup size, is not alone in needing a sports bra to work out but not having the right one for her body, according to Lexie Sachs, associate director of the Textiles, Paper and Plastics Lab at the Good Housekeeping Institute.
"A sports bra should not be any type of hindrance to your workout or cause physical discomfort," she told "GMA." "If anything, a sports bra should be kind of a fueling power to a good workout. It should not get in the way."
Sachs and her team of textile experts at Good Housekeeping have led the way in evaluating dozens of sports bras, including having real women ranging from A through H cup sizes test them out during workouts.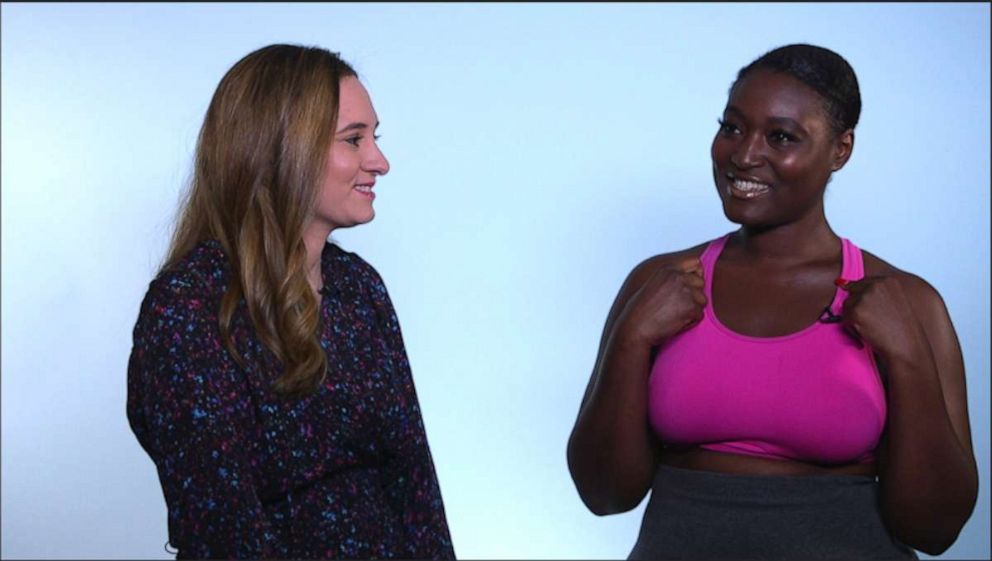 "I would say the biggest mistake comes down to not thinking about your own size and activity level, or getting stuck in your head what you think you should be buying in a sports bra," Sachs said. "It's kind of life-changing [when women] realize a sports bra does exist for their size that makes them feel good and look good."
"GMA" paired Sachs with Martin and three other women of varying cup sizes to find that elusive triple crown of sports bras: ones that are supportive, comfortable and flattering.
First, here are Sachs' four tips for shopping for a sports bra.
1. Try on different sizes: The size you wear in a regular bra may not be the size you need in a sports bra, and sizes vary widely from brand to brand, so make sure to try on options instead of just grabbing your normal size, recommends Sachs. Once you've purchased a sports bra, check in at least twice a year to make sure it's still giving you the support you need.
2. Check the bust and band: Any gaping or loose fabric in the bust area can be a sign a bra is too big, while spillage is a sign the bra is too small. The back band of a sports bra should sit flat against your back, making the bra fit snugly but not too tight, according to Sachs. If the band rides high on your back, it's a sign the bra is the wrong fit.
3. Give it a fitting room trial: If you are using the bra for high-impact workouts, do a few jumping jacks in the dressing room or jog in place to check the support. If you are going for more low-impact, do some quick yoga moves in the bra to make sure it does not constrict you, recommends Sachs.
4. Do a quick water test: Not all sports bras are as moisture-wicking as they claim to be according to Sachs. She recommends doing a quick test by placing a drop of water on the fabric. If the water quickly spreads out, that's a good sign. If the water beads up, that's a sign the bra is not moisture-wicking.
Now shop the looks for different cup sizes selected by Sachs, and see what she has to say about each bra.
Shop the sports bras looks
For A cup sizes:
For B cup sizes:
For C cup sizes:
For D+ cup sizes:
Source: Read Full Article