How The Flash's Candice Patton Is Changing the Game For Black Women in Comic Book Media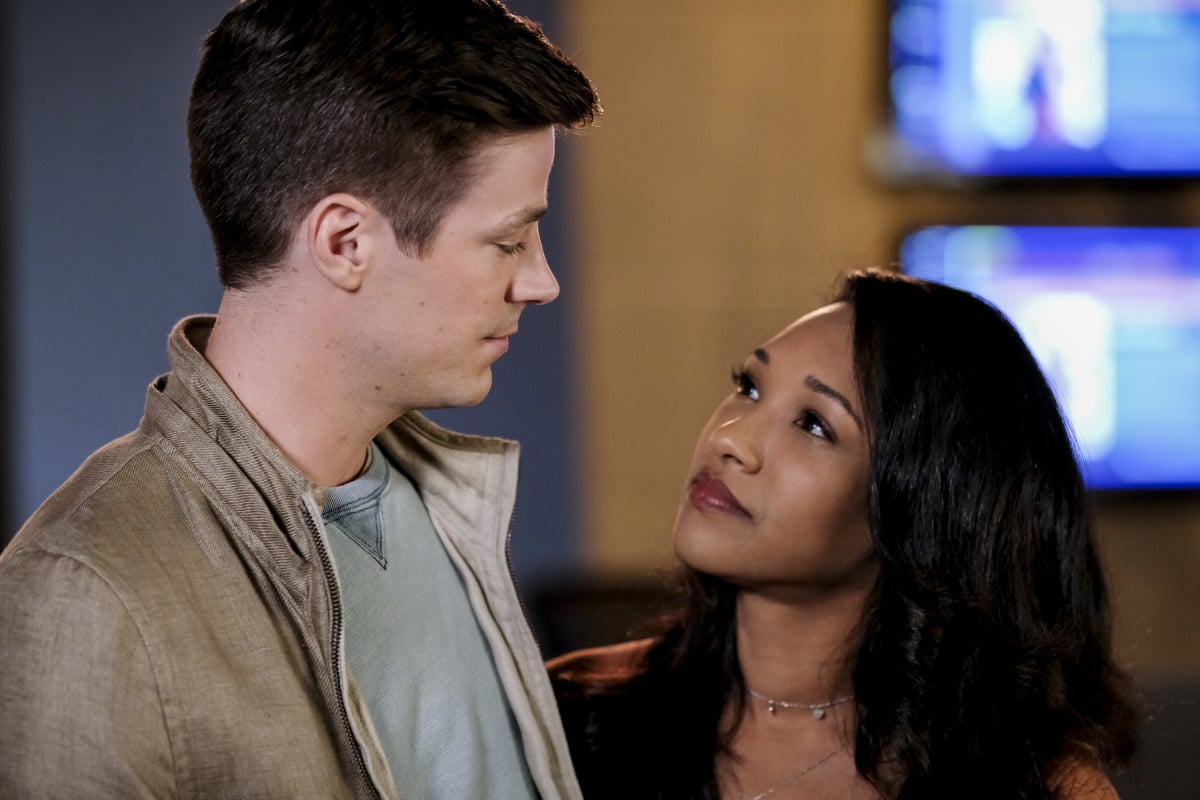 With the help of fans and writers who defended the casting decision, backlash against the character died down, and Candice noticed that more people were embracing a black Iris West. And with every episode of The Flash — which is now in its fifth season — not only is Patton recontextualizing the framework of comics, but she's also reinforcing a different standard of beauty. "Anyone who is a minority who's lived especially in the Western world, struggles with feeling beautiful because so often we've been told that we're not," she said. "A lot of it has to do with the fact that we weren't represented. You're watching television shows, and the lead female — the lead desirable woman — is always blond-haired and blue-eyed. That's who the hero is wanting to be with. But hopefully with shows like The Flash, where I get to play a character that is the lead female and the hero's love interest, who is a hero in her own right, you begin to believe that that's beautiful."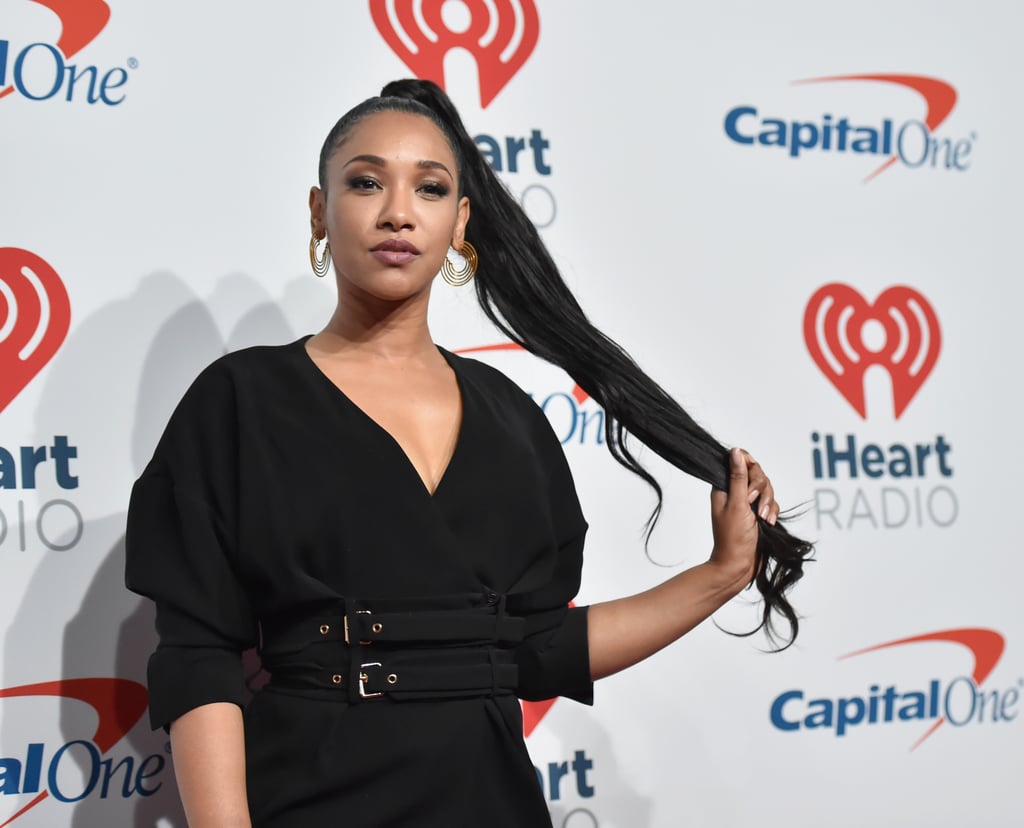 Redefining and expanding the concept of beauty is especially important in a world where attacks on black women and their identities is relentless. Former first lady Michelle Obama has been compared to a gorilla more times than I'd like to count. California Democratic representative Maxine Waters has been described as a "loudmouth c*nt" from "the ghetto." Black actresses like Lupita Nyong'o have had to constantly combat Hollywood's pressure to adopt a more Eurocentric look. Even across the pond, Meghan Markle recently came under fire for being "difficult," which has an implication that women of color can easily transpose. The list goes on.
But here's the irony of it all: black women are raised to be aware that our intersectional identity makes us susceptible to both racism and sexism. With that comes the necessity to roll with the punches and to push through all the B.S. What other option do we have but to develop a certain strength — a certain je ne sais quoi — that's planted into our character and blossoms any time we encounter hatred?
It's this type of melanin-infused energy that gives us hope for a better world. Even Patton is optimistic for the future of representation. "So often we've had this one idea of beauty and now that that's changing, I think the scope of what is beautiful is changing, too," she said. She cited the massive success of the films Black Panther and Crazy Rich Asians as examples of how powerful it is to broaden storylines. Both casts of the films represent marginalized groups in Hollywood and were able to construct fresh narratives within the superhero and romantic comedy genres, which have been conventionally white spaces. "People are so shocked at how well [Crazy Rich Asians] did. And, as for any minority, we're like, 'Of course that did well.' It's not shocking to us that it is such a well-received movie — and Black Panther. All these movies are led by a strong minority cast." What it all boils down to, Patton noted, isn't whether films like those will be successful; the question is, will they be financed and given the opportunity to be successful?
"While I think it's great that diversity is happening in the casting of film and TV more and more, I think the next step is everything that happens behind the scenes," she added. "Are there women and men in the hair and makeup trailer who know how to do hair and makeup for a diverse cast? Are there people in the writers' room who know how to write well-rounded African-American, Asian, Hispanic characters? It's everything. It's the writers, the producers, the hair and makeup, the wardrobe, everyone."
Candice is making efforts of her own to promote inclusivity and representation. In October 2017, she and the women of DCTV — Legend's of Tomorrow's Caity Lotz and Maisie Richardson-Sellers, Arrow's Emily Bett Rickards and Juliana Harkavy, The Flash's Danielle Panabaker, and Supergirl's Melissa Benoist and Chyler Leigh — launched an initiative called Shethority.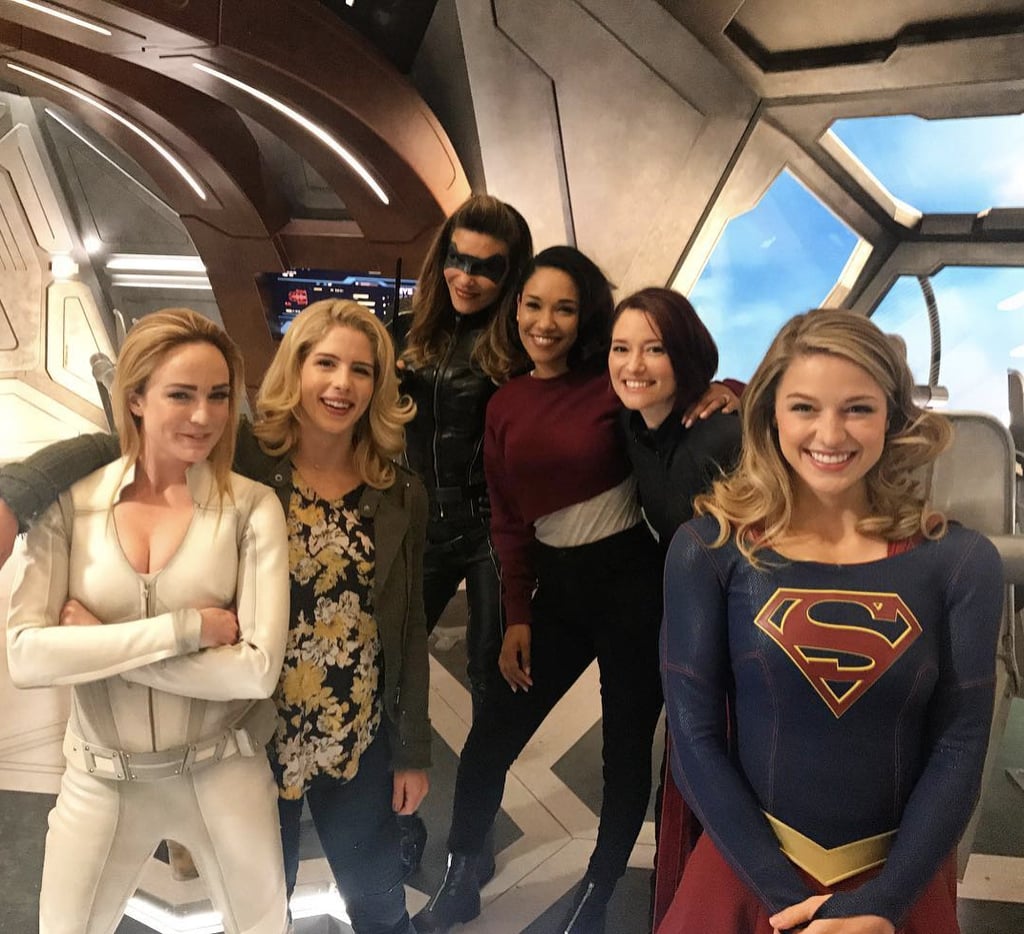 They first got the idea in 2016 when they were brought to the same set while filming the crossover episodes for their respective shows. The collective aims to connect women across the globe and encourage them to share their stories. The campaign's website features numerous articles, written by women, that discuss topics such as living with a disability, racial identity, and transgender experiences. "To be a part of something that is giving a voice to young women to tell their own truths and stand up for themselves has been really rewarding," Patton said. "We're continuing to have difficult discussions with each other about race, sexuality, bullying, all sorts of things."
The name Shethority intends to empower women to recognize the value and power that they have. "So often we've been conditioned to be meek or not speak up or not stand up for the things we
believe in often out of self-preservation," Patton said. "That title speaks to women — just having a voice and standing in
that unabashedly."
If anyone is qualified to be the foundation for such an important initiative, it's Patton and DCTV women. And although the essence of Shethority can stand on its own, it certainly helps that it's backed by a group of women who have been able to break the glass ceiling and stir things up in the world of comics. "We are all playing strong characters in our
own right," Patton noted. "That's something young women and young men have wanted to see for a long time in the comic book genre: less damsels in distress and more heroes. All of our characters kind of speak to that. We have such a diverse background ourselves, and we're all fighting for
something in our own lives as women. So much like our own characters, we're fighting and standing up for something in
the real world."
And for Patton, that fight — the endeavor to vanquish racism, sexism, and discrimination — is slowly being won every time Iris West is onscreen, changing the landscape of what it means to be a black woman in television. "I'm just so proud not only of my skin color, but of the culture behind it," she said. "It's so rich, and it's such a powerful foundation, and I'm often reminded of that. I am constantly grappling with these big ideas on race and identity and representation because it's the world that I live in, and I have seen firsthand how important it is."
Source: Read Full Article