How Katy Perry Spends Her Millions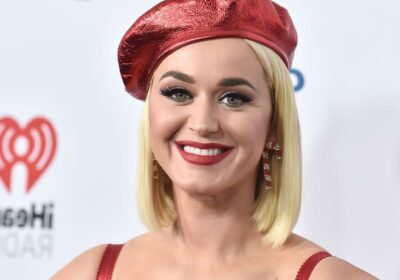 Katy Perry is one of the most famous American pop stars. Her net worth is millions, and she spends her well earned income on lavish living. The 36-year-old American songwriter and performer was born in California, US, as Katheryn Elizabeth Hudson. She began her training in music as a kid. Katy used to sing in the church, and later she released a music album under her birth name. Although it did not become very successful at the time, she grew up to become one of the most successful music artists from America.
Katy Perry has a mind-blowing net worth of about $330 million in 2021. The source of her income is manifold; she is known to have sold over 100 million records. Katy also earns handsomely through brand endorsements and her musical concerts. Besides, she makes about $25 million as a judge for American Idol. She also was a voice artist in the famous movie, The Smurfs.
The following is a list of ways in which Katy Perry spends her millions.
4

Luxury Estates – Mansions and Penthouses

A post shared by KATY PERRY (@katyperry)

Among the many luxury estates that the singer owns, two are in Beverly Hills. One of them has a value of about $19 million. She bought this beautiful mansion in 2017 and possessed it to date. The charms of Beverly Hills so took Katy that the very next year, she bought another estate in the region. The American singer spent about $7.5 million to acquire this luxury house. Reports indicate that her family members used this property as a residence until she listed it for about $8 million in 2020.

Perry also purchased another fancy property along with Orlando Bloom. This was in Montecito in California. They spent about $14.2 million to acquire the fantastic property. Besides, this celebrity is known to have rented a colonial house in West Hollywood. The condominium is spread over 780 square feet, and she spends a fancy $8500 as rent. This luxury estate is a symbol of elegance with arched doors and French windows. It comes with a master bedroom, two guest rooms, a beautiful fireplace, a vast living area, a big swimming pool, and an attractive terrace garden.

RELATED: Adam Levine Purchases $22.7 Million Home In Celebrity Town, Montecito

The Tribeca Penthouse is a magnificent structure that she acquired at a price of about $2.7 million. This huge property is in New York City and comes with an area capacity of about 1500 square feet. It has two bedrooms and bathrooms. There is also a modern kitchen; however, this place's main attraction is the small and cozy library, a wooden staircase, and two gigantic LCD screens. The American singer is also known to own a Mediterranean-style mansion in Los Angeles. She purchased this property at the cost of about $3.9 million. The mansion is quite spread out, with about 1500 square feet of space. It comes with four luxury bedrooms and bathrooms, a kitchen space, a grand living room, and a spacious garage.

Additionally to the above-stated properties, Katy also owns another exotic $6.5 million mansion in Hollywood Hills. This luxury estate has been constructed in Spanish style. It is expansive with about 8,800 square feet of area and comes with fancy bedrooms, bathrooms, swimming pools, kitchen, and patio area.
3

Collection of Expensive Cars

A post shared by KATY PERRY (@katyperry)

Katy Perry's car collection makes it evident that she is into smart vehicles and expensive automobiles. She owns a Tesla Model S, which has a price of about $110,000. The talented singer also has a Fisker Karma Electric Car in her fancy collection, which has a price of about $450,000.

BMW 3 Series, which has a cost of about $34,900, and an Audi A5 priced at $61,000, are also a part of her fancy car collection. Katy's Maserati Grancabrio is among the expensive cars she owns; it comes at an impressive cost of about $300,000 and is an outstanding symbol of her lavish lifestyle.
2

Spending for Charitable Causes

A post shared by KATY PERRY (@katyperry)

Katy Perry has been known for her philanthropy. She believes in contributing to the betterment of the livelihood and education of impoverished children in underdeveloped countries. She also champions the cause of the LGBTQ community and spends her riches to support the queer community. The singer-songwriter also promotes gender non-binary fashion statements for their empowerment.

The singer is a favorite amongst her fans all over the world and is also a face of the H & M Holiday camping of 2015. In 2010 Katy Perry had launched her own brand of perfume called Purr, along with a personal brand of OPI nail paints.
1

Birthdays and Cooking Lessons

A post shared by KATY PERRY (@katyperry)

Other than making exquisite fashion statements, the American singer is known to have spent about $100,000 for her 30th birthday. She flew with her friends to the famous Eiffel Tower to throw a glamorous party there.

Katy Perry is also keen on learning the art of cooking and invests generously to that end. The pop star is said to spend a hefty chunk of about $67,400 on fancy cooking lessons from culinary experts.

READ NEXT: 5 Luxurious Things Selena Gomez Spends Her Fortune On

Sources: Business Standard, Celebrity TV, Ten Over Ten

Source: Read Full Article