How Jennifer Connelly Built $50 Million Empire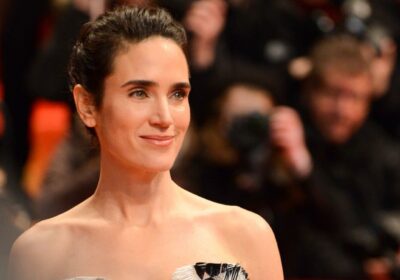 Jennifer Connelly is an Oscar Award Winning American actress who has amassed a net worth of $50 million. The said net worth is a joint net worth with her fellow actor and husband, Paul Bettany. She was best known for her portrayals in the roles for movies A Beautiful Mind, Blood Diamond, and Requiem for A Dream. Before she had her acting debut, she was featured on different periodicals and on TV. She finally made an acting debut in the movie Once Upon a Time in America.
With her acting skills and stunning beauty, Jennifer Connelly easily swooped in making a name for herself in Hollywood. With her timeless beauty, she was included in numerous magazine lists of the world's most beautiful women including, the Los Angeles Times newspaper, Esquire and Vanity Fair.
RELATED: Ron Howard's Age, Family, And How He Spends His $200 Million Net Worth
Growing Up In A Family Of Entrepreneurs
A post shared by Jennifer Connelly (@jenniferconnelly_)
Jennifer Connelly was born and raised in the city of Cairo, New York, on December 12, 1970. Her father, Gerard Karl Connelly, is a clothes maker, while her mother, Ilene, is an antique trader. Connelly grew up in a household family of business and trading. She had her education completed at Saint Ann's private school. She took up a bachelor in Arts degree. When she was still young, her father suffered from asthma, so their family decided to move to Woodstock, New York, in 1976 to avoid the pollution. However, they decided to return with her family after four years, where she continued her education at Saint Ann's.
Connelly's maternal grandparents were all Jewish immigrants from Poland and Russia. She was raised in Brooklyn Heights, near the Brooklyn Bridge. After she graduated from High School, she started to attend Yale University in 1988, taking up English literature. She described her student life as a conscientious student who enjoys sleeping and eating and does not really like socializing. She was nerdy and only spent her time in a school library which is open 24 hours. Just after two years of attending Yale, she decided to transfer to Stanford University, where she studied drama.
Pursuing Opportunities To Jumpstart Her Career
A post shared by Jennifer Connelly (@jenniferconnelly_)
She began her career as early as ten years old when she started taking in child modeling. Her father's friend is working as an advertising executive, who eventually encouraged her to partake in different model auditions. When her parents sent a picture of her to the Ford Modeling Agency, the agency included it on the roster. She has been doing different covers and had an opportunity to perform as an actress at the early age of seventeen years old.
With all these opportunities coming to Connelly, she did not waste a single one and decided to take advantage of her offers when she recorded songs for her Japanese fans in 1986. The songs included are Monologue of Love and Message for Love. She did not speak Japanese at the time, so she just sang in Phonetic Japanese. With all these projects left and right, she rose to prominence following her collaboration with Jim Henson and David Bowie on the movie Labyrinth.
Becoming The Leading Lady
A post shared by Jennifer Connelly (@jenniferconnelly_)
Connelly became a star and soon started portraying roles in popular films co-starring different famous stars like Leonardo DiCaprio, Tom Cruise, Keanu Reeves, Vince Vaughn, etc. One of her most prominent roles was being the love interest of the lead actor in The Hulk in 2003. In that same year, she also portrayed a struggling drug addict co-starring with Leonardo DiCaprio in the movie Blood Diamond. She was able to showcase her talents in these films, which cemented her star in Hollywood.
When her fame shot through the roof, her salary per movie skyrocketed as well. Almost all the movies which starred Connelly grossed millions in the box office. One of her most successful projects was the famous movie A Beautiful Mind which grossed $313 million at the box office. Her 2009 movie He's Just Not Into You grossed worldwide box office $178.4 million with only a $40 million project budget for the production. Though it was not revealed how much she earns from her movies, Forbes released a report that the actress was paid $1 for every $41 earnings of the movie she's in.
While the majority of her money came from acting, some of it also came from her earnings from modeling and endorsing some lucrative brands. She has been the face of some prominent brands, including the Japanese multinational company Shiseido. According to reliable sources, it was reported that she also gained a huge amount of money from her investment portfolio, which she invested in with her husband.
READ NEXT: How Michelle Pfeiffer Earns And Spends Her $250 Million Net Worth
Sources: Just Richest, Cheat Sheet,Celebs Article, Wealthy Persons,  Celebrity Net Worth
Source: Read Full Article