Hong Sang-soo's Directors Fortnight Closer 'In Our Day' Finds U.S. Distribution (EXCLUSIVE)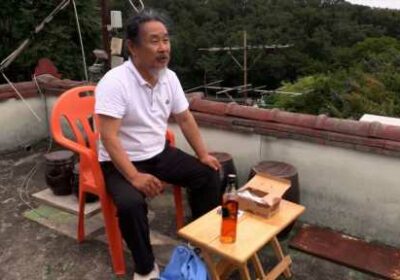 Hong Sang-soo's latest film "In Our Day," which will premiere on closing night of Cannes' Directors Fortnight, has been acquired by Cinema Guild for North America.
Cinema Guild will release the film in theaters following its North American festival premiere later this year.
"In Our Day" stars Kim Minhee as Sangwon, an actress who has recently returned to South Korea and is temporarily staying with her friend, Jungsoo (Song Sunmi), and her cat, Us. Elsewhere in the city, the aging poet Uiju (Ki Joobong) lives alone, his cat having recently passed away. On this ordinary day, each of them has a visitor: Sangwon is visited by her cousin, Jisoo (Park Miso) and Uiju, by a young actor,
Jaewon (Ha Seongguk). Each of them wants to learn about a career in the arts, but they also
have bigger questions.
Hong's 30th feature outing, "In Our Day" demonstrates a new level of mastery of his art, using long and elaborate shots to articulate the simplest of pleasures: an inter-species encounter, the discovery of a new drink, a game of rock paper scissors. Kim and Ki lead an outstanding cast of the most natural of performers.
"Adding to the rich tableau of his work, Hong Sangsoo's In Our Day not only makes uslaugh, it makes us think about what it means to be alive," said Cinema Guild president Peter Kelly. "It's a gift that we hope continues and continues."
The deal was negotiated by Peter Kelly of Cinema Guild with Youngjoo Suh of Finecut. It marks Hong's 12th film to premiere at Cannes, where he most unveiled "In Front of Your Face" at Cannes Premiere in 2021. Cinema Guild now handles 20 films by the director. Their first collaboration was "The Day He Arrives," which premiered at Un Certain Regard in 2011 and will be released for the first time on Blu-ray later this year.
Cinema Guild, which focuses on world cinema, independent films and documentaries, will next release Claire Simon's "Our Body" and Angela Schanelec's "Music." Recent titles include Hong Sangsoo's "Walk Up," Helena Wittmann's "Human Flowers of Flesh" and Laura Citarella's "Trenque Lauquen."
Read More About:
Source: Read Full Article