Here's What Celebs Have Been Saying About Taylor Swift and Travis Kelce's Relationship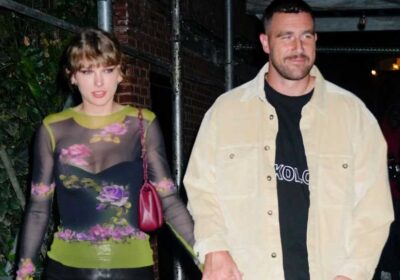 From Kelly Clarkson to Morgan Freeman, see what stars had to say about the singer's romance with the Kansas Chiefs tight end.
Love is in the air for Taylor Swift and Travis Kelce — and the internet is completely obsessed with their blossoming romance. But how does Hollywood feel about the relationship that's been taking over Sunday Night Football? It turns out that most celebrities love Taylor and Travis' relationship as much as everyone else…as long as it doesn't take up too much screen time during Chiefs games!
Here's what these celebrities had to say about Taylor and Travis…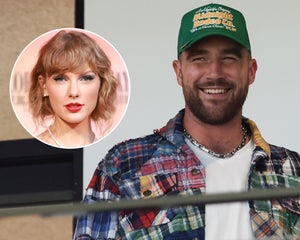 Travis Kelce Dances to Taylor Swift's 'Shake It Off' at World Series Game Amid Romance
1. Kelly Clarkson
Kelly Clarkson is a big football fan, so when Taylor first made headlines by attending one of Travis' games, the talk show host had some mixed feelings. During an episode of her show, Kelly admitted that the focus on Taylor was taking away from game time.
"It's not hilarious how it is literally taking over the NFL for people that like watching sports now. It's like you're watching Housewives while you're watching [football]. They're just talking about gossip things, and you're like, 'So what about the play?'" Kelly said.
When she received some backlash for "bashing" Taylor and Travis' relationship, she clarified things on Instagram, saying that her comments had been misconstrued.
"Do not fall prey to clickbait, trash reporters twisting the facts again. I did not bash anyone's romance. I am pro romance. Yay romance. Did y'all even watch what I actually said on my show? I just said I want to watch football when I tune in to watch football. Seems an appropriate request," Kelly wrote.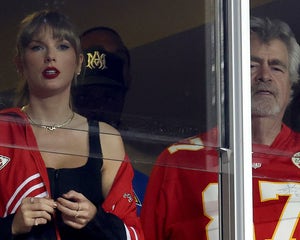 Travis Kelce's Dad Has Thoughts On Taylor Swift After Hanging Out
2. Jessie James Decker
Jessie James Decker has some experience when it comes to dating an NFL player, considering she's married to former football player Eric Decker. Jessie says she's in full support of Taylor and Travis' relationship and even thinks Taylor should have done it sooner!
"I lov​​e it. It totally makes sense. She should have dated an athlete a long time ago. It worked for me. I love it," Jessie said on TalkShopLive.
She added a note to fans, sharing that even if Taylor's not at a game, there's no reason to worry that there's trouble in paradise. "You can't make it to every game. I didn't go to every game," she said. "There were some times where it was too late, or in a different city so I stayed at home in my jammies and screamed from my couch."
3. Jana Kramer
Jana Kramer made her thoughts about Travis and Taylor's relationship clear by way of some sweet comments on an Instagram post. When Us Weekly shared photos of Taylor at one of Travis' games, Jana chimed in by writing, "I'm so here for this," and later adding, "Best story run ever."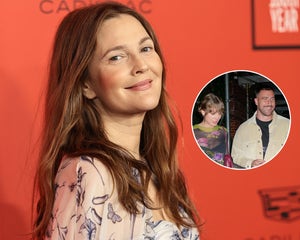 Drew Barrymore Reveals She's Been Seeing Someone, Shares How Taylor Swift-Travis Kelce Romance Inspired Her
4. Gayle King
Gayle King is in full support of Travis and Taylor's relationship and thinks that things between them are completely authentic. When asked about the couple's romance, Gayle said she was "here for" it.
"People say, 'Oh, it's a publicity stunt!' I don't think that. I think they're two young people who are attracted to each other and I think they're trying to figure it out, whether it goes somewhere [or] doesn't go somewhere," Gayle told Entertainment Tonight.
She continued, "I think it's just really great [that] they can do this and have fun. I say have fun and enjoy it for as long as it lasts, and if it turns into something big, I think that would be terrific. I love the two of them together, I think it's a lot of fun to watch."
5. Katy Perry
Katy Perry and Taylor Swift may have had a rocky past, but they've put that all behind them. Katy showed her support for Taylor and Travis' relationship by way of a comment on a series of photos of the couple heading to a Saturday Night Live afterparty.
"I ship," she commented on an Instagram post from Vogue that featured the pics.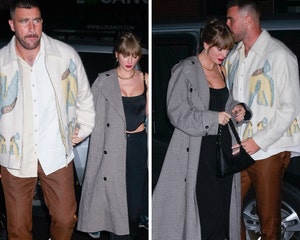 Travis Kelce Denies He 'Pushed' Taylor Swift's Security Guard During NYC Date
6. Hilarie Burton Morgan
Taylor and Travis have the full support of Hilarie Burton Morgan, who posted on social media that she thought it was great that Taylor was attending Travis' games — and was already "deeply invested" in their romance.
"Pro tip … you deserve someone who invites you to work with them. It shows: 1. They think you're so awesome & they want everyone from buddies to the boss to meet you. 2. They work hard & they're GOOD, & they want you to see that. Flew to see [husband Jeffrey Dean Morgan] on a set 14 yrs ago," Hilarie posted on X.
7. Whoopi Goldberg
Whoopi Goldberg admits she's a fan of Taylor, but she's not sure she understands all the media attention surrounding their relationship. When the couple's romance was discussed on The View, Whoopi said that she didn't really care what was going on in their personal lives.
"Why is this so extraordinary to people?" she said on the show. "I love Taylor. She's great. I'm watching football whether she's participating or not."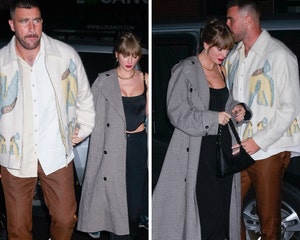 Travis Kelce Denies He 'Pushed' Taylor Swift's Security Guard During NYC Date
8. Olivia Wilde
Olivia Wilde had some interesting thoughts about Taylor and Travis' relationship — and the impact that Taylor's love life has on the public. Olivia took to her Instagram story to share a post on X that read, "I wish Taylor Swift was in love with a climate scientist," seemingly implying that she wished Taylor could use her fame to draw attention to something more important.
After facing backlash for the post, Olivia said that she only had good intentions with her post, and meant to highlight how people focus on "stupid things" more than important issues.
"I meant no harm," she told a reporter, according to the Daily Mail. "It's obviously a comment on how much attention gets paid to stupid things."
9. Rob Gronkowski
Former football player Rob Gronkowski had nothing but great things to say about Taylor and Travis' relationship. In an interview with Entertainment Tonight, Rob weighed in, sharing that he felt Travis deserved the best.
"You know, it's wonderful, he deserves it all. He's had seven 1,000-yard seasons in a row. Wide receivers barely have seven 1,000-yard seasons in a row. He deserves every commercial, and he's a good-looking man, so he deserves any lady that he wants to get. And he can move. Like I said, I had a dance-off with him, and his hips can groove, so it's great to see him doing his thing on and off the field. He deserves it all," Rob shared.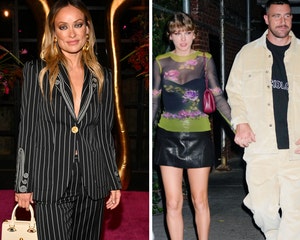 Olivia Wilde Defends Posting Taylor Swift/Travis Kelce Perceived Dig
10. Jason Sudeikis
Jason Sudeikis is a major fan of the Chiefs, and Travis seems to have his full support in dating Taylor Swift. Early in Travis and Taylor's romance, Jason "liked" a tweet posted by the NFL about Taylor attending a Chief's game.
"Look who hit the Sunday Matinee," the NFL account posted on X. "Welcome to #ChiefsKingdom, @taylorswift13!"
11. Morgan Freeman
Morgan Freeman is a big fan of the Chiefs but he doesn't quite keep up with the personal lives of the team's players. When he was recently asked what he thought about Travis and Taylor, he admitted that he didn't think about them at all!
"Are you winning? Great, OK. Now, it's great to watch [quarterback Patrick Mahomes] run. He's got a rifle for an arm, so that's all good," Morgan said during an interview with CBS Mornings. "So that's what I'm interested in."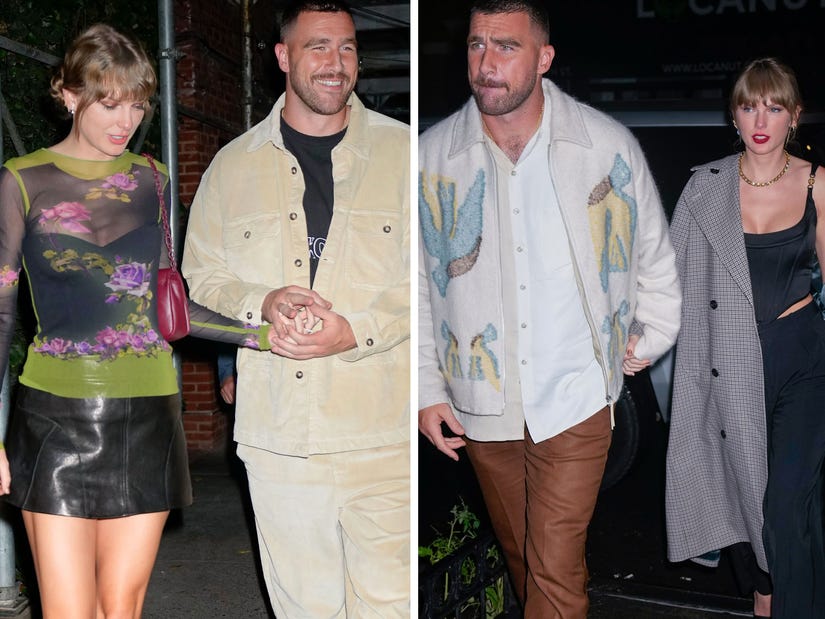 Source: Read Full Article