Hairdressers 'not set to open until late April' – Boris Johnson to set out roadmap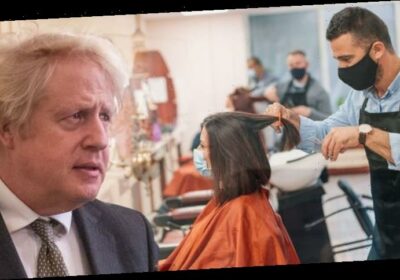 When you subscribe we will use the information you provide to send you these newsletters.Sometimes they'll include recommendations for other related newsletters or services we offer.Our Privacy Notice explains more about how we use your data, and your rights.You can unsubscribe at any time.
Boris Johnson is due set out his "roadmap" out of lockdown on Monday February 22. However, hairdressers hoping to get back to work – and the customers desperately in need of an appointment – could be about to receive more bad news.
Recent reports suggest it could be schools reopen on March 8.
The reopening of pubs may reportedly follow in May, with some holidays allowed from April, according to the Daily Mail.
Earlier this week, Mr Johnson seems to suggest hospitality could be one of the last things to reopen as England's lockdown restrictions ease.
Speaking to reporters on a visit to a mass vaccination centre in Cwmbran, south Wales, the Prime Minister said: "I certainly think that we need to go in stages.
"We need to go cautiously."
He added: "You have to remember from last year that we opened up hospitality fully as one of the last things that we did because there is obviously an extra risk of transmission from hospitality.
"I know there's a lot of understandable speculation in the papers and people coming up with theories about what we're going to do, what we're going to say, and about the rates of infection, and so on.
"I would just advise everybody just wait, we'll try and say as much as we can on that."
It came after Prof McLean, Chief Scientific Adviser at the Ministry of Defence, told MPs he Government should focus on the data, rather than dates in the year.
She told the Commons Science and Technology Committee: "The important issue is to really watch very closely what is happening, so that if infections start to increase and that we do everything we can to decide whether it is a good moment to take another step in unlocking.
"Let's use data, not dates."
Source: Read Full Article