Greta Gerwig Reacts to 'Barbie' Movie Backlash, Reveals Sequel Plans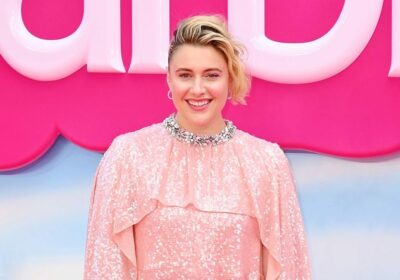 Barbie director Greta Gerwig has a graceful approach when it comes to handling the blockbuster's biggest critics.
"My hope for the movie is that it's an invitation for everybody to be part of the party and let go of the things that aren't necessarily serving us as either women or men," Gerwig, 39, explained in an interview with The New York Times published Tuesday, July 25.
While Barbie was a hit at the box office after its Friday, July 21, premiere, the movie has also sparked strong reactions from right-wing critics. Some have called the film — which stars Margot Robbie and Ryan Gosling — too "woke" and anti-men, while others have even burned Barbie dolls in protest.
"Certainly, there's a lot of passion," Gerwig told the outlet. "I hope that in all of that passion, if they see it or engage with it, it can give them some of the relief that it gave other people."
Breaking Down Every Barbie and Ken From the 'Barbie' Movie
Backlash aside, Gerwig has enjoyed seeing fans from all walks of life resonate with the story, which follows Barbie (Robbie, 33) as she travels alongside Ken (Gosling, 42) from Barbie Land to the real world to figure out why she is malfunctioning.
"My brother and his sons and his wife all went in Sacramento and sent a picture, then they sent a text saying their oldest son was going back the next day with his friends," Gerwig — who cowrote Barbie with partner Noah Baumbach — shared. "These 15 or 16-year-old boys from Sacramento are sending me texts saying, 'It was great! We loved the Porsche joke!' Those are the things that feel so amazing. I've never quite had anything like this."
In order to view the video, please allow Manage Cookies
Barbie opened in direct competition with Christopher Nolan's Oppenheimer, prompting an online campaign dubbed "Barbenheimer" for viewers to see both films back-to-back. Barbie ultimately came out of its premiere weekend earning $162 million, beating Oppenheimer's $82.4 million.
"I'm so grateful. I'm so amazed. I'm at a loss for words, really," Gerwig told the newspaper of her film's early success. "It's been amazing to walk around and see people in pink. Never in my wildest dreams did I imagine something like this."
Barbie-mania has taken over Hollywood, but Gerwig isn't in a rush to helm a sequel. "At this moment, it's all I've got," she explained. "I feel like that at the end of every movie, like I'll never have another idea and everything I've ever wanted to do, I did. I wouldn't want to squash anybody else's dream but for me, at this moment, I'm at totally zero."
Margot Robbie's Best Looks From the 'Barbie' Movie Press Tour: Photos
Robbie, however, previously teased that conversations for a follow-up film are in the works. "It could go a million different directions from this point," the actress, who also served as a producer on the summer hit, told Time magazine last month. "But I think you fall into a bit of a trap if you try and set up a first movie whilst also planning for sequels."
For now, Gerwig will have her hands full directing Netflix's upcoming Chronicles of Narnia films — a project she's "properly scared" to take on. "I think when I'm scared, it's always a good sign," she told the "Inside Total Film" podcast on Thursday, July 20. "Maybe when I stop being scared, it'll be like, 'Maybe I shouldn't do that one.' No, I'm terrified of it. It's extraordinary. And it's exciting."
For access to all our exclusive celebrity videos and interviews – Subscribe on YouTube!
Related Stories
Whoopi Goldberg Defends 'Barbie' Against Criticism: 'It's a Movie!'
What Had to Be Cut From 'Barbie'? Kisses, Cameos and More
See Margot Robbie, Gabrielle Union, Florence Pugh, More Nail the Barbiecore Trend
Source: Read Full Article