Grandave Acquires Adaptation of Drew Fine's Novel 'Joe Baby' (EXCLUSIVE)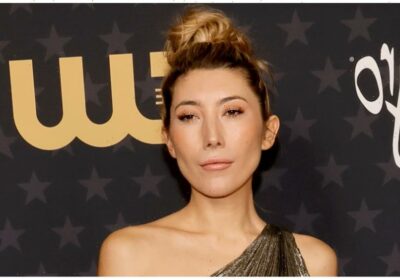 Grandave Intl. has acquired worldwide sales rights to action thriller feature "Joe Baby," Tamara Nagahiro, Grandave Intl. head of sales, announced Tuesday.
The film stars Dichen Lachman ("Jurassic World: Dominion," Apple+'s "Severance," Netflix's "Altered Carbon"), Willa Fitzgerald ("Reacher," Netflix's "The Fall of the House of Usher," "The Goldfinch"), Academy Award nominated actor Harvey Keitel, two-time Primetime Emmy Awards nominated and Golden Globe winner Ron Perlman, Kelly Hu ("The Scorpion King," "The Tournament"), Jason London ("Dazed and Confused," "Out Cold"), and Kenneth Choi ("9-1-1," "The Wolf of Wall Street," "Spider-Man: Homecoming").
The title, currently in post-production, will be introduced to buyers at the European Film Market in Berlin, which starts on Thursday.
Directed by Steven Brand ("He's Watching"), known for his acting role in "Scorpion King," "Joe Baby" is an adapted screenplay written by Todd Samovitz ("Wonderland") based on the novel "Joe Baby" by Drew Fine.
The film is produced by David Lipper ("Bandit," "A Place of Bones") and Robert A. Daly Jr. ("Hunt Club," "Murder at Hollow Creek") under their Latigo Films Banner, Jeff Rice ("Lone Survivor," "Card Counter"), Stephen Endelmen ("A Boy, a Man and a Kite"), and Steven Brand, with executive producer Brian Niranjan Sheth ("Motherless Brooklyn").
"Joe Baby" tells the story of a money collector for a private investigator who is hired to track down $10 million stolen in a dodgy real estate deal, opening a complex can of worms.
Grandave Intl.'s EFM lineup includes Mickey Rourke's "Murder at Hollow Creek," Olivia Newton-John executive produced "Deltopia," Ruben Islas' "Gringo Hunter," "Final Vow" and "The Last Call," all in post-production.
Read More About:
Source: Read Full Article