'Get F—ked'! Kristen Doute Slams Body-Shaming Comments About Her Weight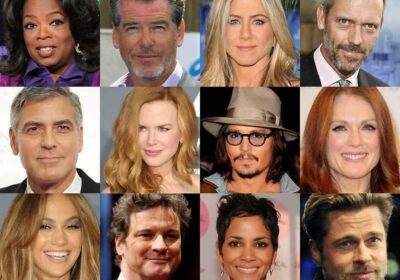 Clapback queen! Kristen Doute slammed haters who commented on her recent weight gain after she stopped smoking.
'Vanderpump Rules' Cast Reacts to Ariana, Tom Sandoval Split, Raquel Drama
The Vanderpump Rules alum, 40, revealed during the Wednesday, March 15, episode of her "Sex, Love and What Else Matters" podcast that she was body-shamed after she was photographed walking to pal Ariana Madix's house earlier this month.
"I text Ariana right before, like, 'We're in cozies, right? Because mama hasn't worn anything but leggings since 2019.' And she's like, 'Yeah, of course,'" Doute recalled, noting that she was there to help Madix, 37, through her breakup from Tom Sandoval, who cheated on her with costar Raquel Leviss.
The Michigan native — who was fired from Pump Rules in 2020 for past racist behavior — pointed out that she wore leggings and a sports bra to go comfort Madix amid the cheating scandal, and haters were quick to come for her body.
"I'm sorry, am I standing with my posture perfect and flexing whatever abs I have left? No, I'm not," Doute said of the photos. "I'm not concerned about those things because I'm concerned about walking into my friend's house and checking on her."
She asked the trolls: "What gives you the right to comment like that? How were you raised? Go get f—ked, get laid. Go get laid."
The He's Making You Crazy author noted that people instantly jumped to the conclusion that "I'm either pregnant or fat," adding, "It's just rude."
Vanderpump Rules' Kristen Doute and Ariana Madix's Ups and Downs
The former reality star explained that she responded to one troll asking her to share a picture of herself with the world in the same outfit to see how it felt to be criticized. "Are you f—king perfect? I'm so sorry I don't have a six pack, who f–king cares?" Doute said. "Body-shaming is just bulls—t. It frustrates me because I know my own insecurities."
According to the podcast host, she began gaining weight "a couple of months" after she quit smoking. While Doute initially worked with a trainer, her exercise coach recently moved to Tennessee, and she has yet to get back into a consistent fitness routine.
"I was really happy mentally, and physically was seeing changes," she recalled of the workout regiment, admitting, "I just haven't put in the work lately, I know that I need to for [my] mind, body and soul. I hold weight in places when I'm stressed out."
In order to view the video, please allow Manage Cookies
Doute's stress has likely been high since Us Weekly confirmed on March 3 that Madix and Sandoval, 40, split after nine years together in the wake of his affair with Leviss, 28.
While Doute was initially resistant toward Madix and Sandoval's relationship, she has since become one of the Florida native's closest friends. (The former Bravo personality dated the TomTom cofounder from 2007 to 2013. Sandoval later confessed to kissing Madix while he was still in a relationship with Doute.)
As Pump Rules stars past and present rallied around Madix, both the Schwartz & Sandy's co-owner and Leviss have publicly apologized for their affair.
Tom Sandoval and Kristen Doute's Relationship Timeline: The Way They Were
"I made mistakes, I was selfish and made reckless decisions that hurt somebody I love," Sandoval wrote via Instagram on March 7. "No one deserves to feel that pain so traumatically and publicly. … My biggest regret is that I dishonored Ariana. I never meant to disappoint so many people, including our loving families and friends."
The former Miss Sonoma County issued her own statement the following day. "I want to apologize for my actions and my choices foremost to Ariana, and to my friends and the fans so invested in our relationships," Leviss wrote via social media on March 8. "There is no excuse, I am not a victim and I must own my actions and I deeply regret hurting Ariana."
Madix, meanwhile, waited until Thursday, March 16, to speak out about the drama.
Sign up for Us Weekly's free, daily newsletter and never miss breaking news or exclusive stories about your favorite celebrities, TV shows and more!
"To say I have been devastated and broken is an understatement. however, I know that I am not in this alone," the Fancy AF Cocktails coauthor wrote via Instagram. "So many of my closest friends are also grieving this loss right now and reeling from this betrayal on so many levels. I am so f–king lucky to have the best support system in the world and I hope I can repay every single person for the love you have shown me. what doesn't kill me better run. love, Ariana."
For access to all our exclusive celebrity videos and interviews – Subscribe on YouTube!
Source: Read Full Article