Garcelle Beauvais Reacts to Son Oliver Kissing Raquel Leviss, Scandoval Situation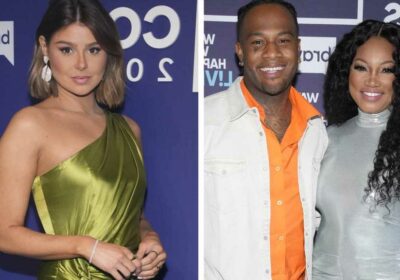 "I'm not always okay with all the decisions that he makes," says the RHOBH star, ahead of a Vanderpump Rules episode in which Oliver makes out with Leviss.
Garcelle Beauvais is chiming in on the "Vanderpump Rules" drama.
In an interview with E! News at the EMILY's List Pre-Oscars How Women Change The World Event on Tuesday, the "Real Housewives of Beverly Hills" star shared her thoughts on the now-infamous "Scandoval" situation, involving "Pump Rules" stars Tom Sandoval, Raquel Leviss and Ariana Madix, who reportedly broke up with Sandoval after she learned he allegedly cheated on her with Raquel.
"All sounds like a mess to me!" Garcelle said. "It's a mess and I was no part of it!"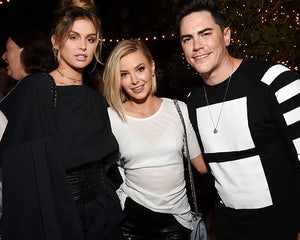 Lala Kent Calls Tom Sandoval and Raquel Leviss 'Disgusting,' as Tom Apologizes to Ariana Madix
Although the reality star isn't directly involved with "Pump Rules," her son Oliver Saunders is. The 32-year-old — works at another of Lisa Vanderpump's establishments, Vanderpump à Paris at the Paris Las Vegas Hotel & Casino — will make an appearance on the current season of the Bravo series.
As shown in a preview for Wednesday's episode, Oliver is seen making out with Raquel during a girls trip to Vegas with Lala Kent, Katie Maloney and Kristina Kelly.
However, the makeout made headlines during filming as Oliver was apparently still married to his estranged wife Samantha Saunders at the time. And during her new interview with E!, Garcelle reacted to the news of Oliver smooching Raquel in the episode, noting that her son is responsible for his own actions.
"Listen, my son's a grown man and he makes decisions," she told E! "And I'm not always okay with all the decisions that he makes. I need to see the episode that he's in before I can speak on it and I haven't seen it yet."
Although Garcelle hasn't watched it all go down yet, she wrote that she doesn't want to be associated with the drama.
After Oliver shared the "Vanderpump Rules" promo clip on his Instagram on Tuesday, Garcelle took to the comments section, writing, "Lol Keep me out of it."
Waiting for your permission to load the Instagram Media.
Instagram Media Unavailable
Oliver's ex Samantha and Raquel previously spoke out about the latter's flirtation with Oliver back in September.
Samantha called out her husband publicly for cheating, but said Raquel wasn't to blame and did "nothing wrong" in the situation. Raquel also later told Page Six that Oliver "misled" her into thinking he was single and claimed they "didn't hook up." She added that she found out he was married while getting ready to meet him for a dinner date.
Raquel, 28, has been involved with a series of romantic entanglements — which have been documented on "Vanderpump Rules"– following her split from James Kennedy in 2021.
In addition to Oliver, Raquel has been linked to a few guys since the separation, with the most recent reported relationship shocking "Vanderpump Rules" everywhere.
On Friday, TMZ broke the news that Sandoval and Ariana Madix had split amid her discovery that he'd allegedly been cheating on her with Raquel. In the days since, many of the show's stars and other celebrities have chimed in on social media, sharing their two cents on the drama.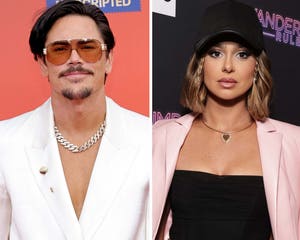 Raquel Leviss Says Tom Sandoval Treats Her Like 'Little Sister' in Resurfaced Video
Amid the fallout, Sandoval and Raquel have both issued statements on social media, addressing the situation and apologizing for their actions.
Sandoval, 38, first apologized to his business partners and pleaded with people not to take out their anger and frustration on his restaurant. Three days later, he released an apology directed at Ariana, 37.
"I made mistakes, I was selfish, and made reckless decisions that hurt somebody I love," he wrote in part. "No one deserves to feel that pain so traumatically and publicly."
"I dishonored Ariana," he continued, adding that he never meant to disappoint anyone, and concluded that he has work to do on himself.
"I wish things had happened in a different order and our relationship was not severely tarnished, and that it ended with the same respect with for her that it began with," Sandoval wrote. "I owed Ariana better."
See his full statement, below.
Waiting for your permission to load the Instagram Media.
Instagram Media Unavailable
On Wednesday, Raquel broke her silence, issuing a statement on Instagram.
"I want to apologize for my actions and my choices foremost to Ariana, and to my friends and the fans so invested in our relationships," she began. "There is no excuse, I am not a victim and I must own my actions and I deeply regret hurting Ariana."
"In the time since this came to light, I am reflecting on my choices, speaking to a counselor and I am learning things about myself such as my patterns of codependency and addiction to being and feeling loved," she continued. "I have sought emotional validation through intimate connections that are not healthy without regard for my own well-being, sometimes negatively affecting others and often prioritizing the intimate connection over my friendships. I am taking steps to understand my behavior and make healthier choices."
Raquel went on to add that she's started "counseling to end my unhealthy behavioral cycle, learn to set stronger emotional boundaries and learn to protect my mental health."
She concluded, "I don't expect sympathy, understanding or forgiveness. Right now I must focus on my own health and well-being and as I strive to be a better person moving forward, I will prioritize my mental health and learn from my mistakes."
Read her full apology in the post, below.
Waiting for your permission to load the Instagram Media.
Instagram Media Unavailable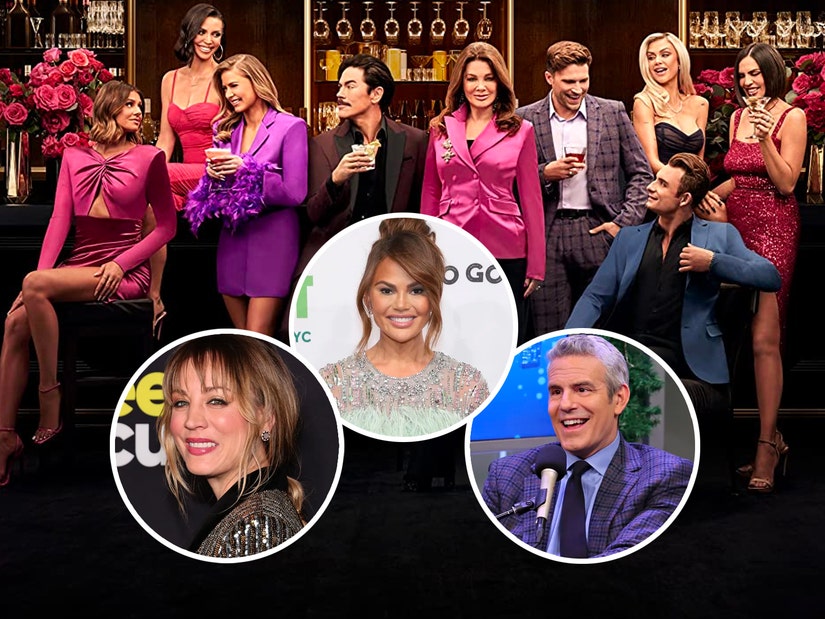 Source: Read Full Article