Full list of energy firms that will PAY you to use less energy this winter – is your supplier taking part? | The Sun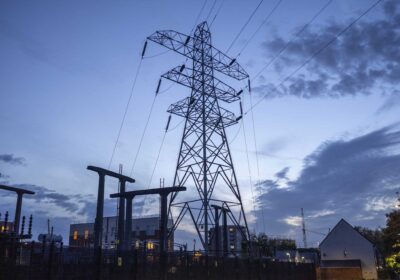 MILLIONS of households will get paid to reduce their energy this year, with several big-name suppliers taking part.
The National Grid's "Demand Flexibility Service" (DFS) is back again this winter.
The scheme launched again on October 30 and will run over the colder months.
Under the service, households who use less electricity than they normally do during certain hours are paid for the savings.
You have to have a smart meter to take part.
Last year around 1.6million households and businesses were paid a total of just under £11million for taking part.
READ MORE IN MONEY
HELPING HAND
Exact date millions can get PAID to reduce energy usage – how to sign up
TAKE NOTE
All about the National Grid's 'Demand Flexibility Service' and who can take part
The ESO (Electricity System Operator), a subsidiary of the Grid, said it will be looking to run 12 test events where households can make the savings.
You must have signed up through your supplier, otherwise, you won't be able to take part.
Last year, the DFS was originally trialled with Octopus Energy, and other suppliers then joined, these included British Gas, EDF, E.On, Ovo Energy, and Shell Energy.
Each energy provider will have its own eligibility criteria to take part in the scheme though.
Most read in Money
CASH IN
Cash payment worth £300 landing in bank accounts from TODAY – exact code to spot
WATCH OUT
Martin Lewis' warning to EVERY Brit with bank account over 'scourge on society'
SHEETS AHEAD
I tested all supermarket ready meal lasagnes – winner was the cheapest of all
MERRY XMAS
Pot Noodle brings back limited edition flavour for Christmas – fans are divided
The amount you get will depend on what your supplier offers, and not every firm will participate.
But the National Grid has confirmed it will pay at least £3 for every kilowatt-hour they save during six of the 12 tests.
The cash is paid to the suppliers, which will likely retain a percentage to cover administrative costs and make a profit.
The National Grid tells energy firms when they can trigger the DFS, and suppliers then contact customers asking them if they want to take part.
We asked each of the major energy suppliers if they will be taking part this year, below we round up their individual schemes.
There may be further firms taking part as well, keep an eye on the ESO website as it will update throughout the winter.
Octopus Energy
Octopus Energy has confirmed that it will be taking part in the DFS scheme again this winter.
This will take place through the supplier's Saving Sessions scheme which saw 700,000 customers take part.
Almost 3million Octopus smart meter customers will be eligible to take part in the scheme.
Participants will be contacted up to 24 hours in advance of a session, where they can earn "Octopoints" by reducing energy demand when the Grid needs it.
The exact time of each DFS event will differ depending on when the National Grid triggers the scheme, so it's not yet known when exactly the off-peak hours could be.
The amount of Octopoints earned will vary based on each event, and streak bonuses will be on offer again for customers who take part in more than one session in a row.
As well as the standard Saving Sessions, Octopus will this year also run "Surprise Sessions".
These are shorter, no notification events that will offer "high rewards".
Customers will be notified of these events a couple of hours in advance via the company's new WhatsApp alerts.
Also, through Octopus' new rewards scheme, Octoplus, customers can exchange their Octopoints for account credits to help with their bills.
The Sun has asked Octopus how customers can sign up for the scheme.
OVO
OVO is also joining the National Grid ESO's DFS.
It's launching its own scheme called Power Move Plus to reward customers for shifting their energy use out of peak times.
The scheme will run from November 1 to March 31, 2024, and customers who have signed up could earn up to £100 according to OVO.
They'll be able to do this by reducing their use of appliances like washing machines and dishwashers, during a stated period of time.
The Power Move Plus DFS events will run alongside OVO's existing Power Move challenges.
Between November and March, Power Move customers can earn a further £60 for reducing usage during peak hours of 4pm to 7pm on weekdays.
OVO will alert Power Move Plus participants about the day and time of the DFS events via email.
Customers who complete both the challenges could earn up to £160 this winter, according to the supplier.
Once signed up to Power Move Plus, customers will need to opt-in to DFS events at least 30 minutes before the event starts.
The exact time of each event will differ depending on when the National Grid triggers the scheme, so it's not yet known when exactly the off-peak hours could be.
Eligible customers will be invited to sign up to the scheme via email.
British Gas
British Gas is also taking part for a second time this year.
Its version of the DFS scheme is known as PeakSave and you need to be a British Gas customer to enrol.
You also must have a smart meter, so it can see how much energy you normally use.
You'll also need to pay for your energy via a direct debit.
The firm says the overall goal is to use 30% less energy, but you'll earn money however much you save.
Customers can sign up online and then you'll be invited to take part in each event by email, either on the day or the day before.
Each event will last between 30 minutes and 4 hours, British Gas said.
The exact time of each event will differ depending on when the National Grid triggers the DFS, so it's not yet known when exactly the off-peak hours could be.
Loop
Free smart meter app, Loop is also relaunching its Turn Down and Save scheme from November 1.
The scheme paid out over £120,000 to households which have smart meters last year.
During one of at least ten events, households are encouraged to adjust their energy use to "off peak" times.
They typically last an hour, and all participating households are paid £2.50 per kWh saved when they reduce their normal usage by 40%. 
Loop's scheme in particular is designed to help those who may not have access to it through their own supplier.
The timing of each event will differ depending on when the National Grid triggers the scheme.
This means it's not yet known when exactly the off-peak hours could be.
E.On
E.On has also confirmed to The Sun that it will be taking part in the DFS in 2023.
The supplier is still working out the details and we'll make sure to update this article when we know more.
Last year, those who took part were able to use the cash they saved as credit towards their energy bills.
Utilita
Utilita will once again take part in the scheme as well, under its own variation called Power Payback.
The company said it will be offering the scheme to Pay As You Go customers.
We are waiting on more details for this year's scheme and we'll make sure to add it to this round-up when we hear back.
EDF
EDF says it will also be participating in the Demand Flexibility Scheme again.
It is now inviting eligible customers to take part.
Those who do will have the chance to earn up to £3 for every kWh of energy they save during its "Beat the peak events".
Scottish Power
Scottish Power is on the list on ESO's website, so will be taking part.
The Sun has reached out for specific information about their scheme this year and will update this story when we hear back.
Read More on The Sun
STAY SAFE
Hotel safety expert reveals crucial moment each day guests should use room safe
BIT LIPPY
Beauty fans horrified as 2010s make-up trend is returning but some will skip it
Meanwhile, we've rounded up everything you need to know about last winter's scheme to give you an idea of what to expect.
Plus, British Gas, recently extended its PeakSave Sundays scheme until December 31.
Do you have a money problem that needs sorting? Get in touch by emailing [email protected].
You can also join our new Sun Money Facebook group to share stories and tips and engage with the consumer team and other group members.
Source: Read Full Article