Forbes Names Best Startups Of 2021, Most In Tech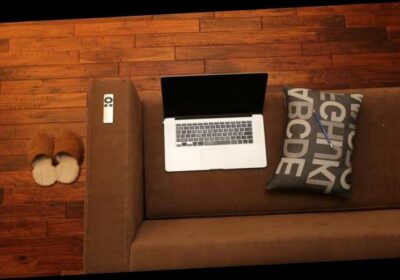 Remote technology employers are making headway as the brick and mortar jobs are becoming obsolete. This was evident when Forbes announced their best-in-class of 2021's startup companies ranked by data directly corroborated from the employees themselves. Qualities of the best startups are inclusive of employee satisfaction, opportunity for growth and the company's reputation.
Trends among Forbes top companies are centered around the work/life balance and flexibility during a global pandemic. One company, Hiya, a Seattle Washington based caller ID and anti-spam company ranked in the highest slot as they've implemented unlimited vacation and virtual company lunches that offer GrubHub perks and monthly escape rooms to keep employees engaged and morale up while working remotely.
RELATED: Online Retailer Founder Set To Become One Of India's Women Billionaires
Another tech-based company offering on-demand courier services called Dispatch has ranked in the top ten for their similar strategy in prioritizing the employees perspective. Conducting internal focus groups, the founders Ryan Hanson and Andrew Leone have exposed the tremendous effect of the widely publicized murder of George Floyd as their employees cover the territory only miles away from the scene of his death.
Perks like free food appear to be quite motivating for the highest ranked startup's employees. A third company whose product falls into prescription skincare has seen results by offering its 700 employees remote flower-arranging, cocktail-making and watercolor-painting classes, as well as virtual visits to the zoo. Based in San Francisco, California, Curology is big on gifting their employees additional perks to make home more exciting. With monthly bonuses of up to $150 for food delivery or home-office supplies along with another $50 towards wellness expenses such as a Peloton membership, it's no surprise the company has made the number four spot on the list this year.
RELATED: Air Travel Startup Gets $20 Million Funding For Post-Pandemic Trip[tldr_position
With a large portion of the full list of startups being headquartered in major hubs that previous to the pandemic would be considered pricey to live in, such as New York City, San Francisco, Boston and Seattle, millions of Americans in search of remote opportunities can benefit mutually as the talent pool is being tailored to attract the best without restrictions of being local. For those in search of a new career path, perhaps taking up self study and gaining a certificate or online degree in tech would be a no-brainer as 40% of the top twenty startups fall under the technology and software services industry.
In partnership with Statista, a market research company, Forbes surveyed 2500 Americans companies using a specific methodology that evaluated online reviews, keyword searches, staff growth and website traffic to determine the top performing organizations.
For longtime establishments, there's much to consider and learn about the rapidly changing landscape of the workforce and fortunately there are 500 of Forbes favorites to set a great example.
Source: Forbes, Hiya
READ NEXT: 9 Companies In The Healthcare Industry, Net Worth Ranked
Source: Read Full Article