Flu cases soar by 50% in a week as NHS swamped in 'one of worst winters in history' | The Sun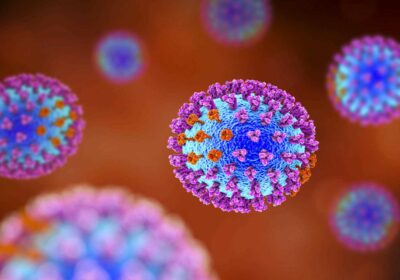 FLU cases have soared by close to 50 per cent in the last week, new figures have revealed.
The NHS has also been swamped with calls to its 111 service as Brits battle illness.
As cases of flu and the number of patients in hospital increase, NHS chief Sir Stephen Powis said this winter is one of the health service's most difficult.
In the week leading up to New Year's Day, there were 5,105 patients with the flu in general hospital beds, up from 3,479 the previous week, an increase of 47 per cent, NHS figures show.
Patients in critical care beds with the flu also increased by 26 per cent, the data showed.
This equates to 336 patients and during the same week last year there were 38 patients in general and acute beds, with two in critical care.
Read more on the flu
Flu patients in hospital hit 'highest level in a decade' over Xmas after surge
New 'Kraken' Covid variant in UK is most transmissible yet, WHO says
The number of patients with Covid in hospital rose by almost 1,200 on the previous week, with an average of 9,390 patients in hospital with Covid every day.
Staff at NHS 111 have also been inundated with calls, with levels of demand not seen since the start of the coronavirus pandemic.
NHS 111 answered the second highest number of calls ever in a week, with 410,618 calls answered, up from 365,258 last week and 382,021 last year.
Hospitals in general remain packed, with more than nine in ten beds being occupied.
Most read in Health
Vicky Pattison tests bargain high street gym wear – the cheapest rivals designer
Mum, 36, 'promised a blue light response' dies after 11-hour ambulance wait
Four more children die in England from Strep A as total deaths in UK reach 34
Adele shares health update after 'waddling' at show – the 4 signs you must know
Figures show that 12,809 beds a day are being taken up by patients who were medically fit to be discharged.
This is up a third on last year, the NHS states.
Data from the report also revealed the impact the crisis is having on ambulance handovers.
On January, around 10,785 patients arrived via ambulance to hospitals in England.
Delays hit a new high, with more than a quarter (26 per cent) of patients waiting over an hour to be handed to A&E teams and around four in 10 (44 per cent) waiting at least 30 minutes.
This compares with 10 per cent waiting over an hour at this point last year while 23 per cent waited at least half an hour.
NHS national medical director, Professor Sir Stephen Powis, said: "We knew this winter would be one of the most difficult in the history of the NHS and I want to thank staff for all their hard work in caring for and treating so many patients while dealing with record demand on services, including the enormous pressure from flu and Covid."
He added that plans previously announced to safeguard the service would help the NHS continue to care for patients at an 'incredibly challenging time'.
Prof Powis said extra call handlers are in place and community services have been established to help people out of hospital where possible.
"We're also continuing to make good progress to put the equivalent of 7,000 extra beds in place by March.
"It remains vital that people make the most of services like 111 online and as ever, only use 999 in an emergency, and it's also crucial that those who are eligible come forward for flu and covid vaccines as soon as possible," he added.
New data from the NHS comes after the UK Health Security Agency (UKHSA) last night said flu patient in hospital had thit the 'highest level in a decade'.
Admissions stood at 8.3 per 100,000 people in the week to January 1, down from 14.8 the previous week, according the UKHSA.
Read More on The Sun
You've been putting on plasters all wrong – here's how they won't fall off
Here's my hack using A4 paper that can help you cut your energy bill
Amid the rise in cases, medics have called on eligible Brits to get vaccinated against covid and the flu.
The Sun has urged readers to 'Do the Double' in a bid to protect yourself against both viruses.
HOW TO GET JABS
WHO is eligible for the Covid boosters and flu vaccines?
All over-50s, those with serious health conditions, pregnant women, care home residents, frontline health and care staff. Also carers and anyone living with someone with a weakened immune system. Kids aged two to 11 can get a free flu shot.
WHEN can I get them?
Flu jabs are once a year. Covid boosters must be given at least three months apart.
HOW do I book?
Visit www.nhs.uk, call 119 or contact your local pharmacy or surgery. You do not need to wait for an invitation to book.
CAN I have both jabs on the same day?
Yes, many NHS sites are offering this, with one in each arm. Studies have proven it is safe and effective to administer the vaccines together.
Source: Read Full Article