Elon Musk Reportedly Wants Twitter Verified Users to Pay $20 per Month — or Lose Their Blue Check Mark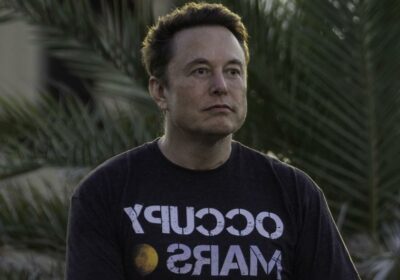 Elon Musk, the new "Chief Twit" of Twitter, is moving fast to squeeze more juice from his new acquisition, according to a new report.
Musk has instructed Twitter employees to quadruple the price of the Twitter Blue subscription plan from $4.99 to $19.99 — which will become the only way to retain verified-user status, the Verge reported Sunday.
Users who are currently are verified by Twitter with the blue checkmark badge will have 90 days to subscribe to the new $20/month Twitter Blue plan or have their verification revoked, according to the report. Musk, who closed his $44 billion acquisition of Twitter on Oct. 27, has given Twitter employees a deadline of Nov. 7 to implement the change — and if they don't, they'll be fired, the Verge reported, citing anonymous sources and "internal correspondence."
Reps for Twitter didn't respond to a request for comment.
Musk has not commented on the reported plan directly, but said in a tweet Sunday that "The whole verification process is being revamped right now." According to Twitter's current verification requirements, "The blue Verified badge on Twitter lets people know that an account of public interest is authentic. To receive the blue badge, your account must be authentic, notable, and active."
Twitter Blue launched in mid-2021, offering various subscriber-only perks including the most recent addition of allowing users to edit tweets within a 30-minute window after posting them.
Musk has discussed various ideas for boosting Twitter's revenue previously. Shortly after announcing his initial agreement to buy Twitter in April, Musk suggested that Twitter might charge a fee for "commercial/government users." "Ultimately, the downfall of the Freemasons was giving away their stonecutting services for nothing," Musk tweeted on May 3. "Twitter will always be free for casual users, but maybe a slight cost for commercial/government users."
Shibetoshi Nakamoto, the handle of Dogecoin co-creator Billy Markus, tweeted a joke about the report Sunday: "SOURCES: The new twitter blue verification feature will have 69 tiers, with the top tier giving you a crown icon and the power to ban any user. It will cost $420,000,000. Elon Musk told Twitter employees if they don't finish it by Monday, he will blast Nickelback in the office." Musk, who loves jokes and memes, replied, "Oh no, all our diabolical plans have been revealed!!"
Read More About:
Source: Read Full Article