Elon Musk Becomes The First Person In History To Have A Net Worth Of $300 Billion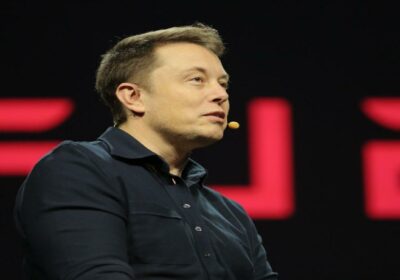 The ongoing game of musical chairs for the top spot of the richest person in the world may have just reached a standstill. Mega billionaire Elon Musk reached a major milestone last month when he became the third person in history to surpass a net worth of $200 billion, subsequently re-earning his spot at the top of the world's wealthiest.
Though, the Telsa CEO reached an even more monuments milestone this month when his net worth surpassed $300 billion. He's currently the only person in history to achieve this magnitude of wealth!
RELATED: $20 Billion in Two Weeks: Elon Musk's Net Work Rockets To $222 Billion, Thanks To Space X
This year, Musk added a whopping $141 billion to his net worth. Currently, his wealth is estimated at $320 billion. That puts him miles above the world's second-richest person Jeff Bezos, who's behind more than $100 billion. Of Musk's wealth, just under $200 billion of his fortune has been acclimated from Tesla stocks. Roughly twelve percent of his wealth is made up of private assets, with the remainder coming from miscellaneous ventures.
Tesla scored big time in market capitalization when rental company Hertz revealed that they were purchasing upwards of 100,00 of the manufacturer's electric cars. Along with giving Tesla $4.2 billion, this greatly impacted the company's shares. According to Forbes, Tesla saw a $1.2 trillion market cap after shares closed at record-breaking $1,208 on Monday.
Just days after Musk reached his historical milestone, he put out a rather abrasive challenge toward the director of the World Food Programme. Researcher Dr. Eli David responded to a CNN headline that stated that just 2% of Musk's wealth could stop world hunger.
"Fact check: 2% of @elonmusk's wealth is $6B," Dr. David tweets, "In 2020 the UN World Food Program (WFP) raised $8.4B. How come it didn't solve world hunger?"
Musk boldly responded, saying he'd be more than willing to sell Tesla's stock as long as the World Food Programme could explain within the Twitter thread how two percent of his wealth could solve world hunger. He also presented the caveat that it would have to be done through "open source accounting, so the public sees precisely how the money is spent."
World Food Programme's director David Beasley quickly chimed in. He pointed out that, while a small portion of Musk's wealth would not end world hunger entirely, the funds could greatly alleviate a plethora of global issues.
"$6B will not solve world hunger, but it WILL prevent geopolitical instability, mass migration and save 42 million people on the brink of starvation," the director quote-tweeted Musk, "an unprecedented crisis and a perfect storm due to Covid-19/conflict/climate crisis."
In response, Musk asked Beasley to publish WFP's current & proposed spending so that the public can be aware of the exact initiatives that funds are being distributed into.Back in 2012, when his net worth sat at only $2 billion, Musk signed a pledge to donate half of his fortune to charitable organizations. As he continues to break new grounds of wealth, it may be in his hands that change can be brought about.
Read Next: Billion-Dollar Charity: After Promising To Donate Half Of His Fortune, Here Is Elon Musk's Progress So Far
Sources: Forbes, CBS News, Business Today,
Source: Read Full Article