Don't let Covid-19 or flu ruin your Christmas holiday plans | The Sun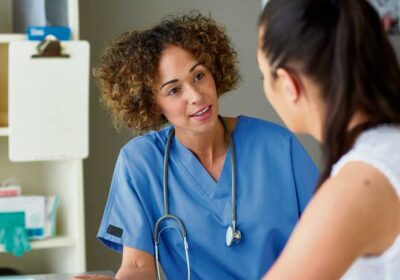 SHE'S the boss of a thriving business and a busy mum – so the last thing Heather Rose needs is a bout of winter flu or Covid-19 knocking her for six.
That's why Heather immediately booked jabs for both at a local pharmacy after she was invited to have the vaccinations due to her weakened immune system.
"I'm eligible as I'm on the vulnerable list," explains Heather, 46. "From the age of 14 I was poorly, often collapsing at school and being rushed into hospital.
"Eventually doctors found a huge cyst inside my kidney so I had it removed.
"I'm fine but this could weaken my immune system – any cold going around, I catch.
"I'm also eligible as I'm a carer for my 15-year-old son Isaac, who has autism and ADHD.
"Having the flu and Covid-19 vaccines gives me peace of mind. When I caught Covid last spring I felt rough, but I was able to carry on with my life. That was thanks to the vaccine."
Heather, who lives with husband Barry, 46, and Isaac in Rossendale, Lancashire, will feel safer again this winter, thanks to her vaccinations – and having them means she's now more confident of being able to go on a Caribbean cruise this Christmas, booked with her family.
"No way would I want to miss out on my holiday, after working hard all year, because of flu or Covid-19," says Heather.
"I'm just so grateful the vaccines exist."
Heather is one of millions of people with certain health conditions who are eligible for this winter's flu and Covid-19 vaccines.
Pregnant women can also have them, as can anyone 65 or over, carers, close contacts of immunocompromised people, residents of care homes, as well as frontline health and social care workers.
Last winter deaths from flu were higher than from Covid-19. Viruses can change from one year to the next, so it's vital to have the jabs again this winter.
SAVING LIVES
Children are eligible for the flu vaccine – most will receive a quick, easy nasal spray.
Parents of those aged two and three on August 31, 2023 should book it via their GP practice. Older kids, from reception to Year 11, will have flu vaccines at school or a community clinic.
"Taking up both the flu and Covid-19 vaccines ahead of winter provides the best level of protection against severe illness and will help ease the pressure on the NHS," explains Dr Susan Hopkins, chief medical adviser at the UK Health Security Agency.
Last winter, the flu virus was responsible for over 14,000 deaths and tens of thousands of hospitalisations, including more than 10,000 children – but the vaccines can save your life.
FIGHTING NEW STRAINS
Heather has an annual winter flu vaccine and every seasonal Covid-19 jab she's offered.
Keeping up to date with vaccines is vital, as protection fades over time and viruses mutate, so scientists are constantly developing vaccines for new strains.
"I was in and out of the pharmacy in ten minutes," Heather says. "One vaccine in each arm – done!
"My arms were a bit sore afterwards but that's a small price to pay for knowing I'm safe this winter."
Heather doesn't want to miss a moment because of illness – and she has plenty to be getting on with at her company, which helps business owners with social media skills.
And soon she'll be enjoying a special holiday with her family.
'IT'S EASY TO GET PROTECTED'
Having your flu and Covid-19 vaccinations couldn't be easier – you can usually have both on the same day at a booked or walk-in appointment at your GP practice or local pharmacy.
"Vaccines are our best protection against serious illness and the NHS is offering them at thousands of sites across the country," explains NHS England national medical director Professor Sir Stephen Powis.
"If you're eligible, I urge you to get both vaccinations as soon as you can, to help protect yourself and your loved ones."
TAP THE NHS APP FOR EXPERT ADVICE
The NHS app is a simple and secure way to access a range of NHS services, including help for mental health. The app is available to all people aged 13 and over who are registered with an NHS GP practice in England and the Isle of Man.
Download the free NHS app to:
Get health advice
Find NHS services near you
Order repeat prescriptions
View your GP health record securely
For more information about the app visit: nhs.uk/nhs-app. Download from the App Store or Google Play.
Get vaccinated, get winter strong – check if you're eligible at nhs.uk/wintervaccinations and book your appointment now
Source: Read Full Article