Doctor warns common medication has serious side-effects – if not used correctly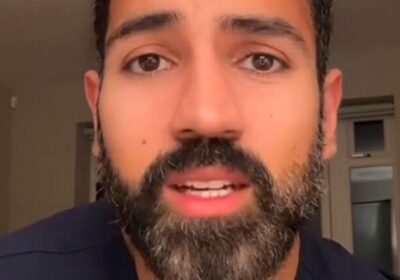 A UK doctor has warned people against using a common medication – as it's not meant to be used long-term.
The man, who posts online as Dr A, is a practicing GP in the UK but has amassed more than 50,000 followers on social media from sharing his medical knowledge online. While most of his clips are of him explaining various medical conditions, he recently went viral for warning people about the potential long-term damage that could be caused by taking a common medication.
In the video, which has gained more than 266,000 likes, the GP explained: "I saw a patient today. He's been taking this one medication for the last eight years that's meant to be used short term. And that's not even the crazy part. I bet the vast majority of you have either been prescribed it or are currently taking this medication right now."
READ MORE: 'Trolls tell me to calm down with plastic surgery – but they need to get a life'
For more of the latest bizarre news and stories click here.
He went on to say that many people are being prescribed "omeprazole or lansoprazole" or any anti-acid medication for acid reflux, but end up taking it long term after never having it reviewed. The medication is only meant to be used short term and can cause serious side effects in patients who are left on it for years.
"This is the common story. You come in to see your doctor because you've got heartburn or acid reflux. We'll examine you, check your bloods, check your stool for H. Pylori or a blood test for H. Pylori, they all come back normal or even if the H bar comes back positive, everyone seems to get started on Meptazinol or Lansoprazole," he added.
"And because of the nature of the NHS in reviews, these medications never really get reviewed and patients get stuck on them for many months or even years.
"But here's a crazy thing – long term use of a medicine has many, many side effects. If you've been using for three months or more, your magnesium will become low, make you feel tired, can cause bone problems, heart problems.
"Six months to a year, your potassium may go low, your B12 may become low. Chronic low B12 levels can cause things like pins and needles, nerve damage, and any longer than a year, you're at risk of bone fractures."
The doctor acknowledged in a follow-up video that it depends on the condition your were prescribed it for as some conditions will require long term symptom control.
For the latest breaking news and stories from across the globe from the Daily Star, sign up for our newsletter by clicking here.
TikTok viewers were left stunned by the warning and took to the comments vowing to have their medication reviewed by their GPs as soon as possible. One user said: "I've been on this for years! Why does the GP not pick up on this when they review the prescription?"
Another added: "I've been on omeprazole for months. literally can't eat anything if I don't take it." Meanwhile, a third commented: "Now THIS is a good dr."
Source: Read Full Article